Yippee! It's time for new pullovers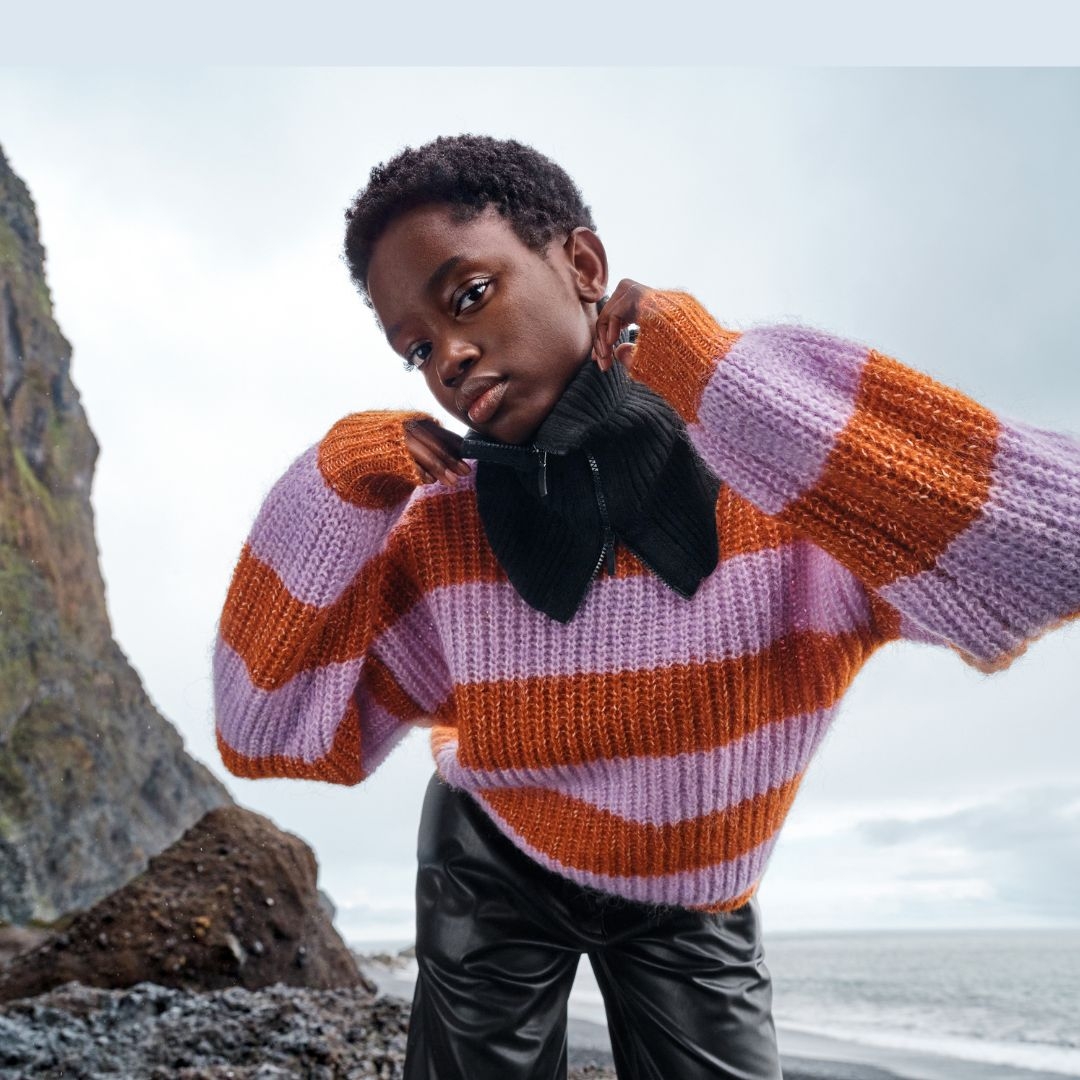 Winter lovers, rejoice; it's time for new pullovers. And we show you the eight most relevant models to shake up your wardrobe.
Who doesn't love cosy and cuddly knitwear? Cashmere pullovers, cable knits, ribbed turtle necks, cutie cardigans; so many options, so little space left in the closet. To narrow your wish list, we pinpointed the ten biggest pullover trends we've spotted on the catwalks and in the streets of the most fashionable cities. The right sweater can be a real game-changer in your wardrobe. But unfortunately, a pullover is the most neglected piece in the wardrobe. We always choose the most classic models and the most obvious colours because they will be underneath the jacket or blazer anyway. But it doesn't have to be that way. So we've chosen a selection of classics with a twist. Knitwear with a design to last several seasons, but at the same time, surprisingly modern. That's a challenge.
Notorious-mag may get a commission if you purchase something through the links in this post.
Jacquard Argyle
Argyle is the newest member of the AW 22-23 knitwear team. This diamond or lozenge pattern comes from the tartan of Clan Campbell of Argyll in Scotland. It is a classic piece of heritage Scottish knitwear. Match your pullover, cardigan or vest with trousers, culottes, skirts or dresses. In short, it goes with everything from trainers to high heels.
Striped
Breton stripes cannot be called a trend; it is a classic with a history linked to the French fishermen of Brittany. But this year, the classic blue and off-white striped pullover appear in a turtleneck or with a zipper and wide sleeves. Aside from that, there's a sea of other striped, colourful, 80s-inspired pullovers you should add to your wardrobe this winter.
Fair Isle
These pullovers take their name from the Fair Isle in Shetland, Scotland, where they originated. Typical heritage knitwear was trendy in the '70s and '80s but later became synonymous with lousy taste and nerdiness. However, because we are still obsessed with fashion from the '80s, it is no surprise they made a comeback on the runways of many fashion designers. Fashion-savvy girls wear Fairisle knitwear paired with skirts and leather or tailored pants.
Cable Knit
Once again, classic knitwear invades the fashion weeks and the streets as the season's new trend. A cable knit is a type of weave pattern that resembles braids and ropes. Also known as the fisherman pullover, cable knit is a native unisex model. But this season, there are several alternatives of cable knit with a twist.
Polo Collar
Athleisure continues to be a major influence in fashion. Add to that the sexy lines of the 70s. The result is polo collar knitwear in a retro mood. This piece will update the skirt and high boots combo (with a wide belt) or your denim boot cuts.
Cardigan
The cardigan in AW 22-23 is longer and slim, sometimes reaching halfway up your thigh. But long or cropped, following the minimalist influence, the cardigan should still be worn with nothing underneath.
Colours of rainbow
Even though I love the colours beige, grey and black, I have to admit that colours are essential in the colder and lower light months. And as seen in the street styles of recent fashion weeks, influencers and fashionistas also agree that colour can lift any gloomy mood.
Turtleneck
The turtleneck or roll-neck is a sartorial staple first created in the middle ages to protect the necks of knights when wearing chainmail. Fast forward in history, this model became popular with Audrey Hepburn as Funny Face and Steve Jobs.
Keep warm and stylish 😉
Image courtesy from Selected Femme by Peek&Cloppenburg, Sportmax, Ralph Lauren and Copenhagen Fashion Week