Workwear inspirations for Meghan Markle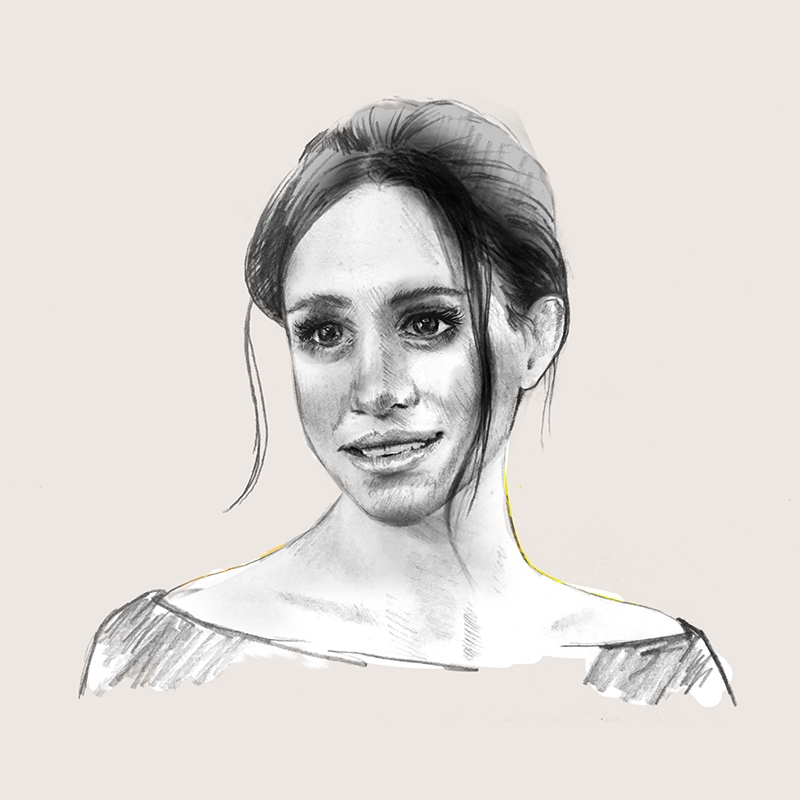 We are sure you already know – and are tired of reading about it everywhere – with Instagram and Twitter flooded with the hashtags #Megxit and #Harryverderci: Prince Harry and Meghan Markle want to step back as Senior Royals.
As they plan to become financially independent, we've wondered what kind of jobs and workwear wardrobe are in store for the former "Suits" actress turned Duchess.
The couple recently launched their official website and Instagram account about "Their Royal Highnesses The Duke and Duchess of Sussex". They also submitted a trademark application for the name "Sussex Royals". The global trademark covers services like charitable fundraising, conducting emotional support groups, magazines, books and greeting cards, and also all sorts of goods, from shoewear and pyjamas to T-shirts and caps.
Having this in mind, here are Meghan's professional options and the perfect office looks for each profession.
If you purchase something through the links in this post, Notorious-mag will get a commission.
Meghan as an Instagram Influencer
Although Meghan Markle already has 10.7m followers on Instagram, she can learn a thing or two from Chiara Ferragni. To be a successful Instagram influencer, Meghan will need to share look-of-the-day photos shot in the most exciting places, possibly kissing a shirtless husband. But here's the most crucial tip, Meghan; plenty of pictures of your cute son Archie, that's where you get the most likes!
Meghan as a fundraiser
Now that she's free, Meghan doesn't carry anymore the heavy burden of having to wear British designers like Givenchy's Clare Waight Keller, Stella McCartney, Victoria Beckham and Burberry. Any luxury designer will, like the fairy godmother, transform Meghan into a princess for the charitable fundraiser galas she will organise.
Meghan as Anna Wintour
Meghan's already tried her hand at editing Vogue magazine last year. If Meghan chooses to follow the footsteps of Anna Wintour, she will need a strong style.  The perfect bob, dark sunglasses, floral dresses and statement necklaces; as we all know, is the signature look of the one and only Nuclear Wintour. The Duchess should try power suits to head her magazine, which eventually would be about feminist empowerment.
Meghan on Oprah
Back in America, Meghan will surely be a guest on all TV talk shows to tell about her hard life jetting from palaces to mansions. To be on Oprah and The Ellen Show, or why not, to become a talk show host, Meghan needs to be relatable. She should take inspiration from Kate Middleton, the Duchess of Cambridge, and wear high street labels like & Other Stories, Ganni and Mango.
Meghan as a writer
Since the trademark also covers books, we gather Meghan will want to tell the story about her rise and fall from grace in a bestseller book that will, of course, become a Netflix series or a Mexican soap opera. As a writer, the wife of Prince Harry needs comfortable clothes like jeans, oversized pullovers and shirts and flat shoes.  
Meghan as a coach
To be an emotional support coach, Meghan will want to look accessible. Instead of wearing her favourite colour, black, we suggest she wears light tones and denim that will give Meghan a softer and more approachable image. Since the coaching will involve a lot of sobbing and hugging, she should go for minimalist silhouettes in crease-resistant fabrics.
If we dig deeper into our imagination, Megan can even create herself as a doll, just like Barbie. We would call it 'Meghan in Canada', and she would come with a Maison, a dog, a baby and her very own prince charming.