Why raffia is the natural fibre you need RN 
eco-friendly and oh-so-chic.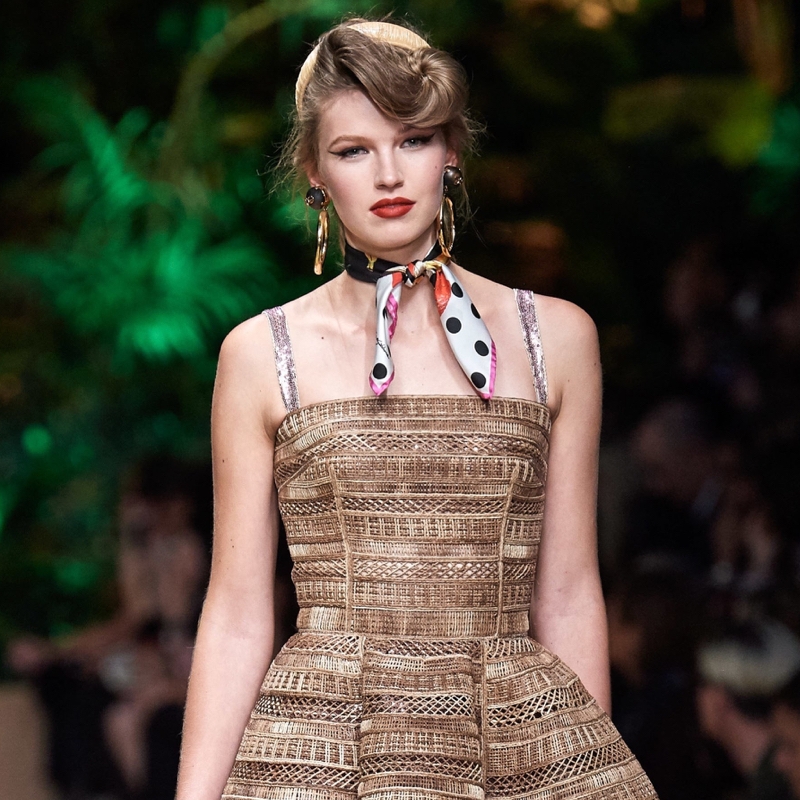 Among the natural fabrics that spring brings, raffia was one of the most prominent on the S/S2020 runways. From Oscar de la Renta to Stella McCartney, most fashion houses have raffia in their collections, whether on accessories like Celine or dresses like Chanel.
Raffia is a fibre made from palm trees that can be woven and used in almost anything. The natural fabric has become the darling of designers who prioritize sustainable materials for their creations. And for Spring and summer 2020, raffia has lost its hippie vibe. In fact, you will find the eco-friendly fabric in highly luxurious garments.
Raffia has come a long way since its humble beginnings by the beach. Keep scrolling down to see our selection for spring.
If you purchase something through the links in this post, Notorious-mag will get a commission.
Clothing
You will find raffia woven into luxurious dresses and skirts or only as an embellishment like the trimming of jackets and tops.
Handbags
Although we, and Parisian girls, all love the summery wicker basket bags, there are more options besides the paniers. This year, straw handbags come more sophisticated, with long fringes that are one of the AW 20/21trends that emerged from MFW. Also, we'll see plenty of structured purses and boxy bags to be worn with everything, from office outfits to party looks.
Shoes
The first raffia shoes that come to mind are, of course, espadrilles. As you already read here, we love them. But this year, you will see all kinds of shoes embellished with straw; pumps, sandals and even sneakers. In fact, designers combined straw with the several shoe trends that we're going to wear this spring.
Jewellery and accessories
In 2020, even raffia jewellery pieces look chic, and you can wear them with your most elegant party outfits. Hair accessories like the bourgeois headbands also look beautiful in raffia.
Title photo via @Dolce&Gabbana