White gowns among the best looks from the Bafta Awards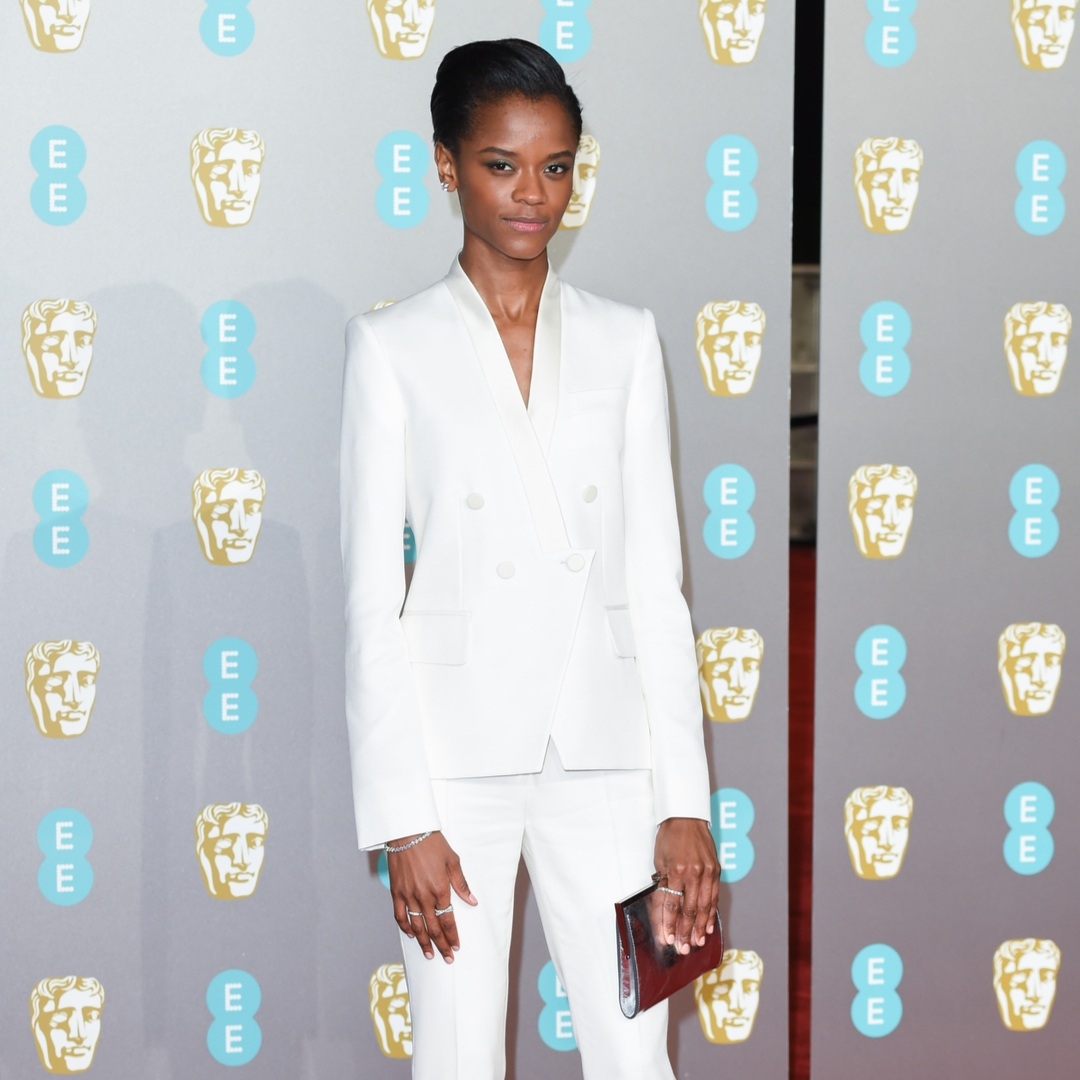 The 72nd British Academy Film Awards, the Bafta, honoured the best national and international movies at the Royal Albert Hall in the London. The red carpet event was attended by movie stars and royals looking stunning wearing amazing gowns. We spotted a clear colour preference; here are the best WHITE gowns from the Bafta.
Yes, white, the colour of the Suffragettes, was the hue that several stars and the Duchess of Cambridge chose to wear for the gala event. Chic smokings and pantsuits, as seen on the catwalk of the London Fashion Week, were also the choice of many. Among the beautiful looks and others of somewhat arguable taste, Notorious selected its favourite white gowns from the Bafta.
1- Laetitia Wright, the winner of the Rising Star Award, looked stunning in a Stella McCartney white pant-suit, barely-there jewellery and matching silver pumps and bag.
2- Rachel Weisz, who won the Award for Best Supporting Actress in The Favorite, wore a Gucci off-white tiered dress.
3- Joane Tucker white gown with a plissé skirt and long sleeves looked fabulous. The simplicity and geometric decotelé made this look one of the most beautiful white gowns from bafta 2019.
4- Margot Robbie, who usually looks perfect, this year chose a Chanel couture gown that someone described as a "frill-necked lizard", and after reading this comment, I couldn't shake this image off my head every time I saw the frilled shoulders of the dress. But well, what a perfect black and white amazing lizard!
5- Among my favourites was Lucy Boynton, the star of Bohemian Rhapsody, who looked wonderful in a black and off-white Dior dress. The movie about Queen won Best Movie, Best Sound, Best Editing, and of course, Best Actor with Rami Malek as Freddie Mercury. 
6- Catherine Duchess of Cambridge looked fab in a white one-shoulder Alexander McQueen gown paired with Princess Diana's pearl earrings.
7- Actor Rami Malek won the best actor as Freddie Mercury in Bohemian Rhapsody. He also chose a white ensemble for the red carpet at the Royal Albert Hall in London. What do you think? We prefer black black-tie 🙂
Apart from white gowns, here are the other winners at Bafta 2019: the period movie The Favorite was the night's big winner, taking home 7 awards out of 12 nominations; Livia Colman, who played Queen Anne, won Best Actress, Rachel Weisz, Best Supporting Actress, while the film received Best Production Design and won Outstanding British Film.
Photo  Shutterstock