What's behind the success of Foundrae jewellery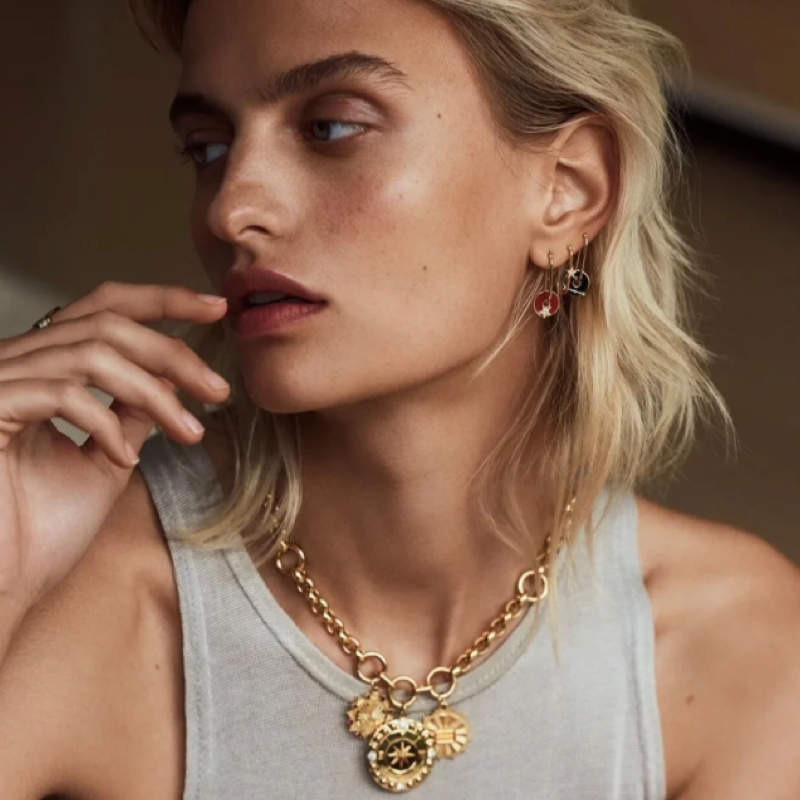 We've had the jewellery label Foundrae on our radar for a while now. The reason behind the growing success of Foundrae is that besides being beautiful, each piece is full of meaning. Launched by Beth and Murat Bugdaycay in 2015, the American label is worn by high-profile stars like Gwyneth Paltrow, Rosie Huntington-Whiteley and Kirsten Stewart.
Our editors independently select all products featured on Notorious-mag. However, we may get a commission when you buy through our links.
Vintage feel
All jewels are inspired by symbols of different cultures and time periods, in mythological and classical symbols that give them a vintage vibe. The jewellery designer tells she also finds inspiration in her grandmother's scrapbooks filled with labels and calling cards.  
Timeless
Foundrae doesn't follow trends. In fact, classic and timeless jewellery are heirloom pieces to be passed down from mother to daughter.
Jewellery with meaning
Each medallion tells a story and has a specific message. They represent important moments in the world of the wearer and also inspire the next chapters in his or her life. 
The jewellery pieces are like personal amulets that you can add on and on. Beth explains that "each symbol is a tool of self-discovery and self-expression". The way you choose to combine them is unique, which makes these necklaces and bracelets with charms highly personal. We especially like her enamelled ring collection inspired by Cuban cigar labels.
Where to find it
The husband and wife opened their flagship store in Manhattan, New York, in 2018, but you can find Foundrae jewellery in several shops in the USA. In Europe, you can buy Foundrae at Net-a-Porter and Farfetch.
Title photo courtesy of Foundrae