What your watch tells about you and why wear one 
THE accessory.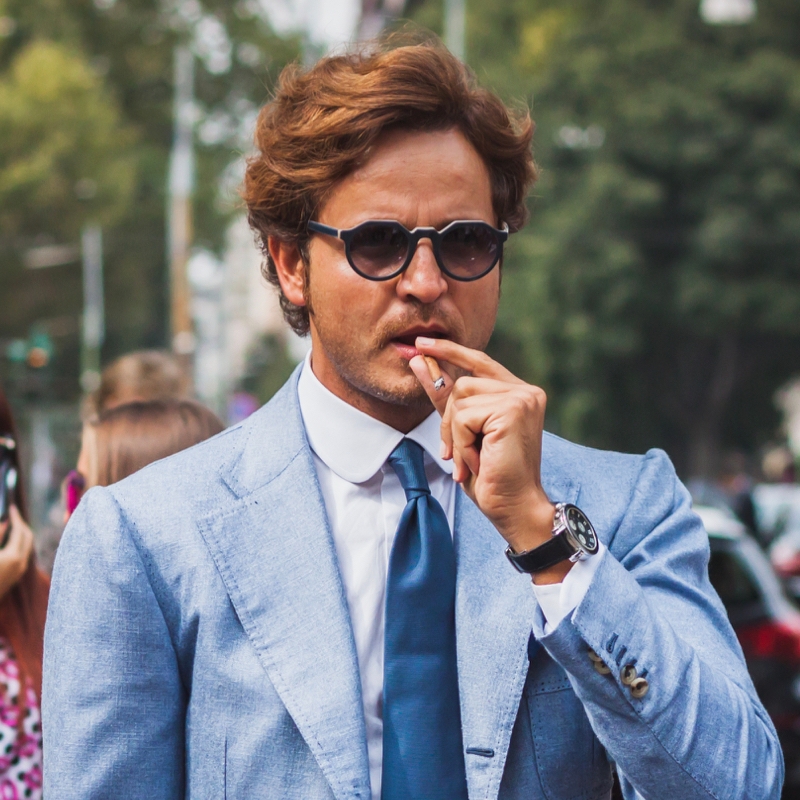 What kind of person still wears a watch nowadays? Do we even need a wristwatch? Of course not. But as a smart sales lady once told me, you don't need a watch, but you definitely need a Rolex, and of course, if it's vintage, even better. Because as any truly stylish person knows, a watch tells a lot about you.
Owning a good wristwatch -or several ones, for that matter- is like wearing good shoes or a designer bag; you don't need much more than that to convey your sense of style and elegance. A luxury watch is THE accessory for anyone who knows how to be effortlessly chic! According to Forbes, wearing a watch tells the world you are a serious professional, organized and reliable. Furthermore, during a meeting or any boring dinner, a quick glance at your watch is a lot classier and much more subtle than taking your cell phone out to check the time.
Why a man wears a watch
Men like wearing watches because, when it comes to accessories, they aren't left with many options, so what could be better than a classic and elegant IWC, a timeless Vacheron Constantin or an iconic Omega Speedmaster Moonwatch that was worn for the first time on the lunar surface in 1969?
Wearing a Breitling Endurance Pro tells a few things about you; for example, you are adventurous and a sports enthusiast. But, on the other hand, the Navitimer Chronograph shows you can easily transition from sailing to elegant-suited-man mode. Furthermore, a limited edition watch tells that you appreciate exclusivity.
Why a woman wears a watch
Besides jewellery and statement accessories like bags, stylish women often wear an heirloom watch together with several bracelets. In this sense, a watch is more than an object that tells the time, and you wear it because of its beauty. And because of what it represents, either a memory of loved ones, an important moment in your life or the idea it conveys.
For example, as a horse-lover, my favourite watch is the Heritage Hermès that evokes the equestrian origins of the luxury French house. And wristwatches with a retro style are big favourites among fashionistas.
Best addresses to buy vintage watches online
You can find your dream vintage wristwatch at Auction Houses or antique shops around the world. But first, read why buying a vintage Rolex is a good investment. Here are some of the best and more reliable online shops to buy vintage:
1stdibs: auction and vintage shop
Vestiaire Collective: the most famous second-hand shop.
Analog/shift: specialized in vintage pieces.
Bulang & Sons: over a decade of experience.
Watch – The precious story of the cocktail ring.
[fvplayer id="238″]
Title photo via Shutterstock.