7 lessons about style from Instagramers over 40 
You aren't invisible.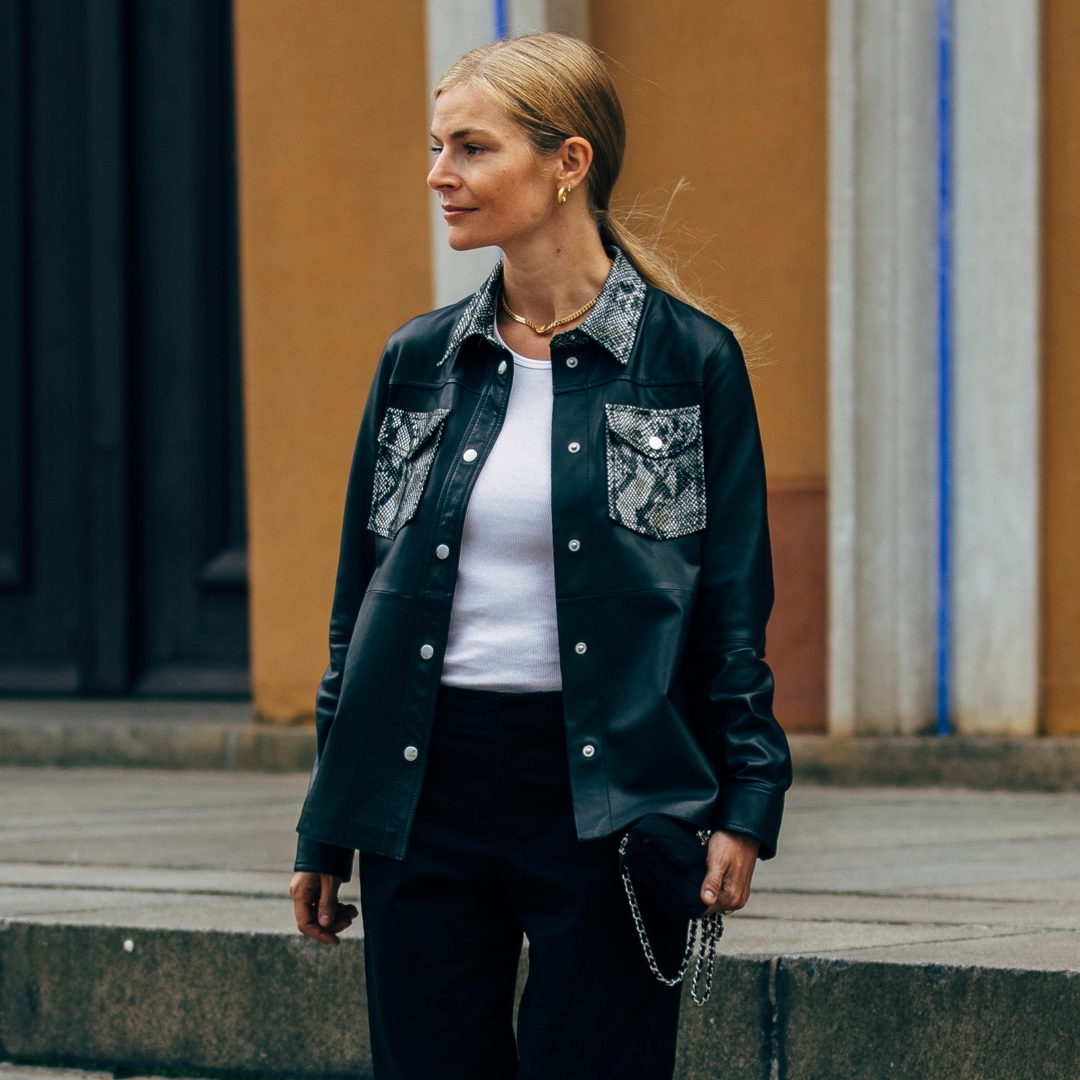 It is undeniable, there's been a rise of fashion mature influencers on Instagram, and we find their accounts a fantastic source of inspiration on how to best style over 40, 50, 60 women. But, let's face it, finding the right outfit after 40 (and more) is challenging. Suddenly, our bodies start changing, and we no longer feel comfortable wearing the clothes and colours we used to love before. Luckily, these mature Instagramers have been doing the heavy lifting for us and have found elegant solutions to incorporate into our lives.
How to start to get the best style over 40
Having fun and experimenting with fashion shouldn't be over once you reach a certain age. Besides knowing what type of clothes fit them, women over 40 are not afraid anymore to play with colours and prints and try new trends. You can read more about mature women in fashion in the article Guess what, the new fashion influencer is plus 50!
If you purchase something through the links in this post, Notorious-mag will get a commission.
Tailoring is your friend
Ines de la Fressange has basically invented the French Girl style. The muse of Karl Lagerfeld turned fashion designer has always stayed true to her signature masculine-yet-feminine style. She wears sleek tailored suits with crisp white shirts and makes the combo jeans, t-shirt and blazer look super chic. As for shoes, she's rarely seen in heels.
Lesson #1, find a uniform and be comfortable are crucial keys to get the best style over 40.
Wide-legged trousers are flattering
Sophie Fontanel is another French influencer we follow because of her charm and the fabulous wardrobe full of Céline and vintage pieces. Fontanel's fashion secret is to combine high-street and vintage finds, adding a dash of humour. Fontanel is usually in wide-legged pants that are chic and flattering, especially when your legs aren't as toned as they used to be. You can read more about her in the article Sophie Fontanel, the French Instagrammer we all love.
Lesson #2 on how to get the best style over 40 is the way you wear vintage pieces. Forget the granny style but choose pieces that add heritage to the look.
Wear colours and prints, no matter your size and shape
Erica Davies is not your usual Instagram influencer, and the fact that she doesn't seem to live only on water and lettuce makes her so relatable and inspiring. The wardrobe of the fashion editor turned blogger consist mainly of high-street pieces in bright colours and bold prints.
Lesson #3 on how to get the best style over 40, forgetting the idea that you have to dress only in black because your body isn't as it used to be. Davies says that "the idea that we have to be a certain size and shape to be deemed attractive seems such an old-fashioned view now." 
Don't be afraid of trying new trends 
We love the adventurous fashion style of Tamu McPherson, photographer, editor and blogger. The Milan-based Jamaican says fashion should be about having fun, and this is why she's not afraid of playing with volumes. You should also try knitwear with puffy sleeves and flared pants. McPherson dresses up her go-to-pieces with statement coats and accessories such as bold earrings and hats.
Lesson #4 on how to get the best style over 40, have a good mirror to check if the outfit fits you. Don't follow Dos and Donts lists; follow what you see in the mirror.
Experiment with what's in your wardrobe
"Does my bum look 40" Kate Farmer's fashion blog has the best name ever, and we would already love her just for that! The stay-at-home-mum who's become a successful influencer likes rediscovering garments in her wardrobe and experimenting to find new ways to wear them. For example, Farmer dresses down an elegant skirt by pairing it with a hoodie layered under a biker jacket and worn-out sneakers.
Lesson #5 on how to get the best style over 40, the old favourite piece in your wardrobe can be that unexpected fashion piece that makes your whole outfit.
Don't be afraid to be bold
Grece Ghanem shows that there's no age limit to feeling feminine and bold.  We can see on her Instagram page that, whatever outfit she's wearing, there's always a hint of daring in her looks.
Lesson #6 on how to get the best style over 40, forget the idea of being invisible like so many of us feel when ageing. Remember, leopard and animal prints are the new black.
 Layering is your friend
Renia Jaz's layering of tonal-based garments results in a modern yet pulled-together look. She usually adds some element of colour through accessories like a statement bag. The fashion blogger says she wants to inspire women of her generation to feel confident experimenting with style.
Lesson #7 on how to get the best style over 40, be confident. Perfection and flawless beauty is a bourgeois concept; personality is what really counts.
Photo @Styledumonde, courtesy @CPFW