I want to be 20 again, only to meet Timothée Chalamet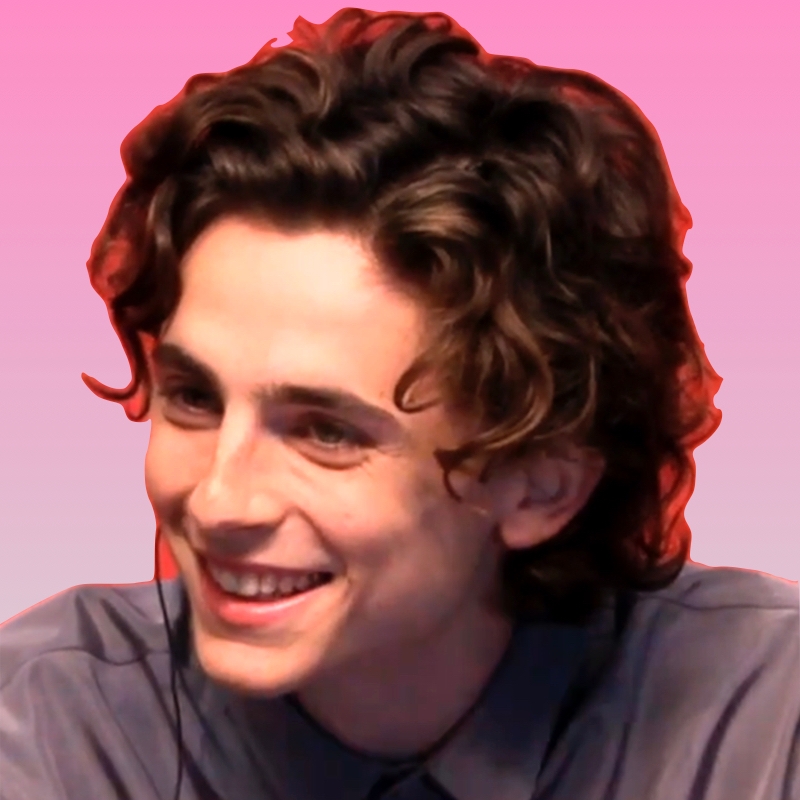 Much has been said about the red carpet gowns and jewellery celebrities wore to the 2021 Cannes Film Festival, but what really caught my attention was Timothée Chalamet and his unique style. You couldn't miss the 25-year-old actor as he was shining bright in a metallic suit.
Chalamet, who is in the latest Wes Anderson's film, The French Dispatch, with Saoirse Ronan, Frances McDormand, and Anjelica Huston, definitely stood out from the crowd at the movie's premiere. By the way, here's a little snippet of his performance:
The talented actor is not shy when it comes to fashion, pulling off the most daring looks with such ease and insouciance, he's become the new king of style. Sorry, Harry Styles. So, keep scrolling to check his best looks and understand why I wish I were 20 again, only to meet Timothée Chalamet.
Shiny star
Thimothée Chalamet goes full-on glitz at Cannes in a metallic silver Tom Ford suit with extra-slim legged trousers, white boots, and dark Celine Homme sunglasses.
Can you wear fuchsia from head to toe?
Not afraid of bold looks, Timothée Chalamet shows how to wear a head-to-toe fuchsia look and still look elegant, with a rock star vibe. He combined the Stella McCartney three-piece outfit with black cowboy boots with studded rims.
Sequins, anyone?
Chalamet jazzed up his all-black look with a deconstructed harness over the shirt. He wore the sequinned piece by Louis Vuitton to the Golden Globe Awards.
Bold floral look
The awarded actor showed up on the red carpet in a colourful Alexander McQueen floral suit, which he toned down with his signature classic Chelsea boots and a black t-shirt.
Bold prints
At Cannes, Timothée Chalamet showed his unique style by wearing yet another show-stopping suit. Although with classic tailoring, the bold printed look stood out in a sea of black suits.
Satin and waistband
Quite a daring look, the satin suit with a kimono style cinching waistband by fashion designer Haider Ackermann certainly shook things up in the men's fashion department.
The art of layering
Born to a French father and an American mother with Austrian and Russian roots, Chalamet rocks the art of layering. For example, he layers a classic brown blazer over a denim shirt and burgundy t-shirt, paired with green trousers, combining several colours like a pro.
The understated style of Timothée Chalamet
The talented actor looks cool in a relaxed -yet, very stylish- look. Timothée Chalamet pairs a basic t-shirt with old pink corduroy trousers and sneakers. Additionally, bead bracelets add coolness to his outfit.
Who says a star cannot wear the same outfit twice? These trousers were part of a Thom Browne suit the actor wore to the premiere of Little Women in 2019.
Although adventurous in his sartorial choices, the young style icon balances the bold looks with classic footwear like Chelsea boots and Oxford shoes.
Watch the British heritage shoe brand Church's at a fun auction.
[fvplayer id="263″]
Title photo by Nine Stars, via Wikimedia Commons, CC BY 3.0.