4 retro airport looks that are absolutely timeless 
Travel in style.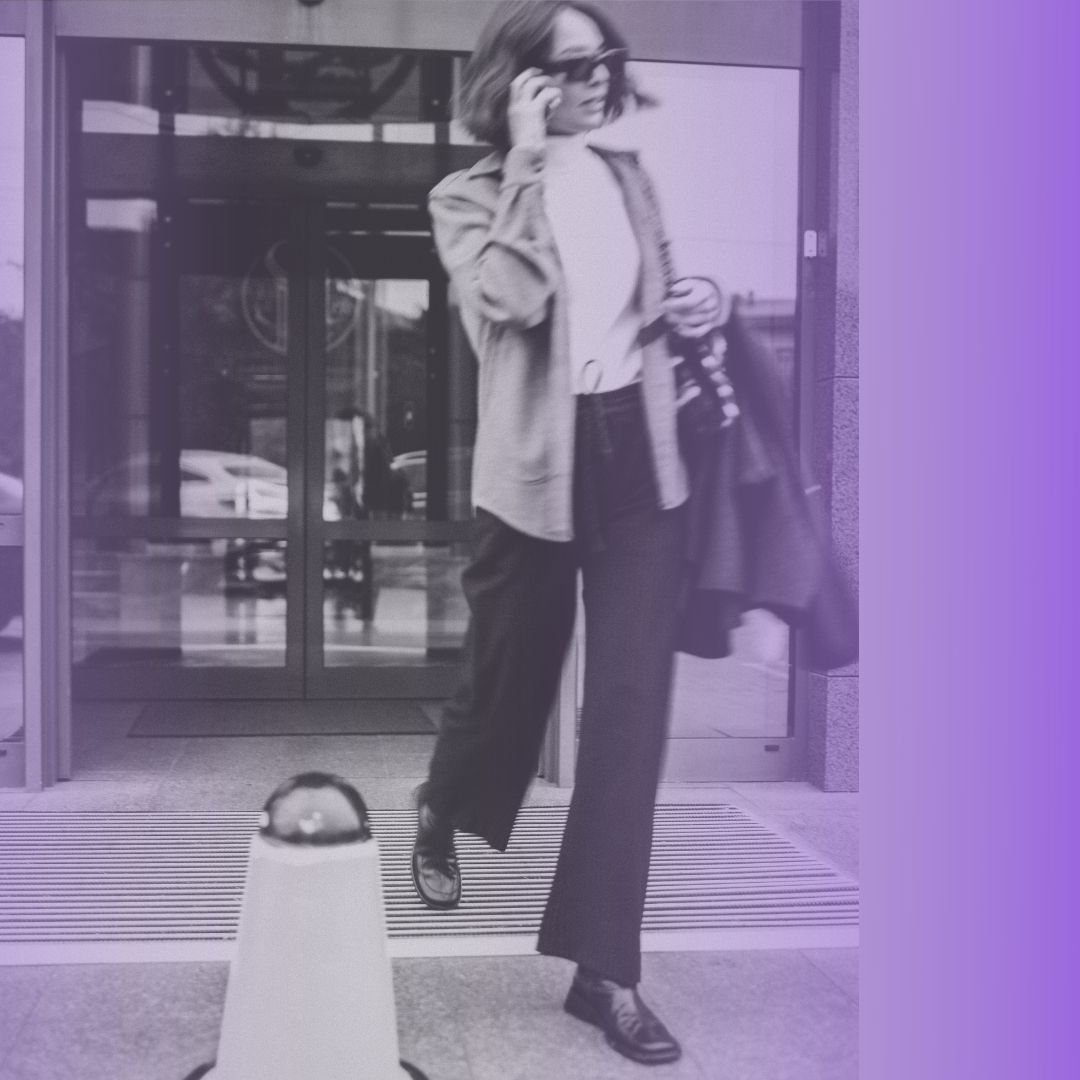 So, you're ready to travel. Your suitcase is packed; you have your ticket and passport. Now, you just need to pick the right outfit for the trip. First, of course, comfort is a must, especially on long flights. But you don't want to look like you are in your pyjamas. So, get inspired by these four style icons and their retro airport looks that are absolutely timeless.
You will see that their trend-proof outfits were as stylish in the '80s and '90s as today. Additionally, fashion-savvy globetrotting women know that less is more. So, like them, your airport look should consist of the right balance between minimalist basics and timeless, luxurious pieces. Above all, think you want to feel comfortable before, during, and after the flight. In other words, be prepared for temperature changes and don't forget a shawl for the aeroplane's air conditioning. Layering is the style secret to rocking your retro airport look. And always have with you a good hydrating cream to keep your skin smooth under the air conditioning.
Travel in style with Kate Moss and Johnny Depp
You can never go wrong wearing a white t-shirt like the style icon Kate Moss does, as long as it's a good-quality one. The ultimate effortlessly chic top is a staple you can then wear during your holidays. You can opt for a tank top like Zoe Kravitz's and the ones we saw on the runway of Bottega Veneta, Prada, Etro, Anine Bing, and Martin Asbjørn.
Pair your basic top with a versatile and easy-to-wear pair of jeans. Keep in mind that high rise pants are more comfortable. So, choose high-waisted baggy jeans as the base of your airport outfit, and style them with polished accessories to elevate your look. Wear a sandy blazer or a retro utility jacket and slim rectangular sunglasses to finish your airport look with a touch of sophistication like Kate Moss did when travelling with Johnny Depp in the '90s.
Jane Birkin '70s airport look
The travelling style of fashion muse Jane Birkin is as contemporary now as it was in 1977. The English-French actress wears a boho crochet-knitted top that she pairs with white pleated trousers and a timeless blazer. Note that her cool straw basket was the inspiration for Hermès' iconic Birkin bag, considered the most desirable bag in history. Did you know that buying this luxurious tote is a better investment than gold? Find out why the rustic straw basket is one of the items we recommend you have in your summer vacation capsule wardrobe.
White jeans for a timeless travelling look
Jean Shrimpton keeps her 1965 airport look minimal, and the retro outfit is so classic and trend-proof that you will rock an effortlessly chic travelling style wearing it. So, inspired by the British model and icon of the Swinging London, pair a pastel-coloured button-down shirt with white jeans and on-trend clogs. And carry your essentials in a chic weekender bag.
Alexa Chung's foolproof travelling outfit
The British it-girl/model/presenter/influencer/fashion designer is the queen of cool and stylish retro outfits, and you can't go wrong with this airport look. It's no secret that navy blue is the favourite colour of Alexa Chung, who admitted to having several navy sweaters like the one she's carrying under her arm. She travels comfortably but in style in a timeless Oxford shirt and blazer, and she completes her airport look with retro Jackie O. sunnies.
Photo @pexels.