TikTok trends helping me get back my fitness motivation 
Just 15 min a day.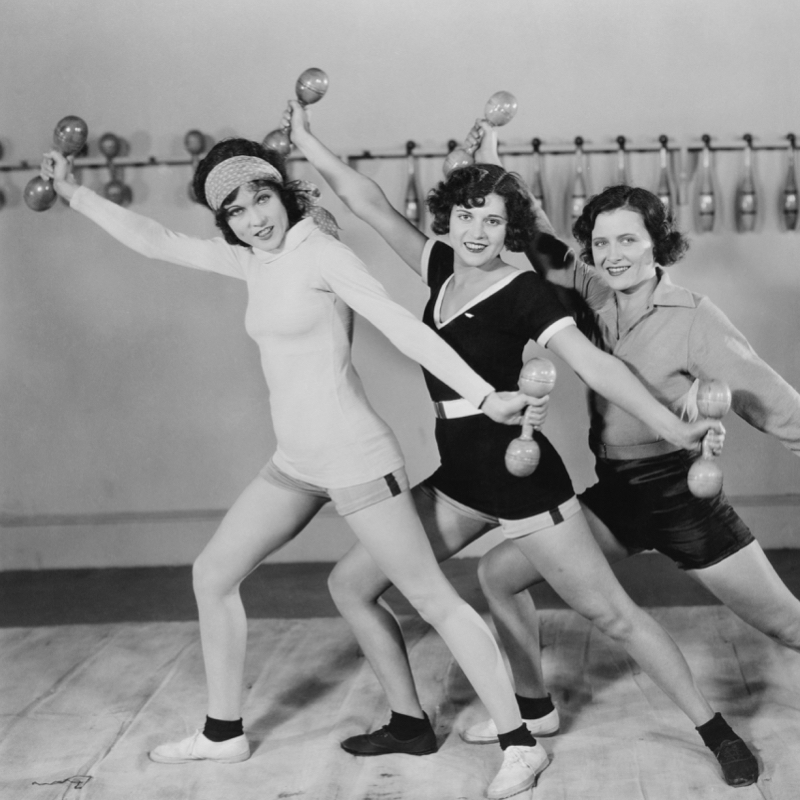 TikTok has invaded our lives during the lockdown, and several trends have helped women keep or get in shape during the long months of working from home. Either dance routines or abdominal exercise challenges, these TikTok trends have gone viral, appearing on people's For You pages, and some of them are definitely helping me to get back my fitness motivation. Whereas in the past we had to exercise at the gym for an hour 2 or 3 times a week, the TikTok trends have made it easier with 15-minute routines that you can do at home, in gym clothes or even your PJs, to feel good and healthier.
But of course, one must be very careful before embracing any of these trends since recent research determined that 1 out of 4 TikTok fitness influencers are giving wrong advice. Additionally, there is no one-size-fits-all, so what's good for one person may be bad for others. Consequently, many followers are injuring themselves, so make sure to follow fitness instructors and, of course, eat healthy, drink plenty of water and get enough hours of sleep.
15-minute TikTok dance cardio routine
If you are as addicted to TikTok as I am, you probably have already seen endless dance choreographies on the app. The fitness YouTuber Maddie Lymburner created a 15 min dance cardio routine using eight of the most popular songs on TikTok that are great for my motivation. But don't be fooled by Maddie's cheerful smile and the fun songs, the routine is actually quite strenuous. Expect plenty of squats, pushes and lunges.
Blogilates for focused exercises
The award-winning fitness instructor Cassey Ho is Blogilates, the most popular female workout channel on Youtube. With 2.5M followers and over 56M likes on TikTok, she shares short fitness videos focusing on a specific part of the body you want to exercise. You can either take up her challenges or combine two or three exercises daily to achieve strength and muscle definition. 
Training with your kitchen counter
Jennifer Tavernier is a fitness coach that has 1M followers on TikTok. In her home workout videos, she uses the kitchen counter, the wall or bed to support the fitness exercises. Sometimes, she is accompanied by the cutest sidekick, her daughter.
The safest place for girls and women
The fitness influencer Stefana Avara shares workout videos and fitness tips to her almost 620K TikTok followers. What helps me get my motivation to exercise back is that after each photo she posts on Instagram and in her TikTok videos, she follows with an un-posed and unflattering photo showing, for example, stretch marks or cellulite, which makes her so relatable. By embracing body positivity, she helps women not feel bad about themselves, which is very refreshing on social media. You may also want to read Seen on TikTok: Body shame x Healthy body.
Age is just a number
The 57-year-old mother-of-seven Dalyce Barnett Radtke is the best proof that age is just a number. Among all the fitness trends on TikTok, @fit-momof7 is the account to follow for women of all ages, especially those going through menopause.
Abdominal fitness trend on TikTok
Abdominal exercises are among the hottest fitness trends on TikTok. And even though we don't understand what the instructor says, her Dance1432 TikTok page has around 710k followers and the fitness videos with abdominal exercises, 6.2M likes. We haven't tried them out, but you'll surely sweat rivers with these extra-fast movements.
See what Activewear trends to wear to your TikTok fitness routines. And finally, check how your choice of sports footwear can help save the planet.
Title photo via Shutterstock.