This summer, wear your favourite animal: the cute pet print trend 
Meow.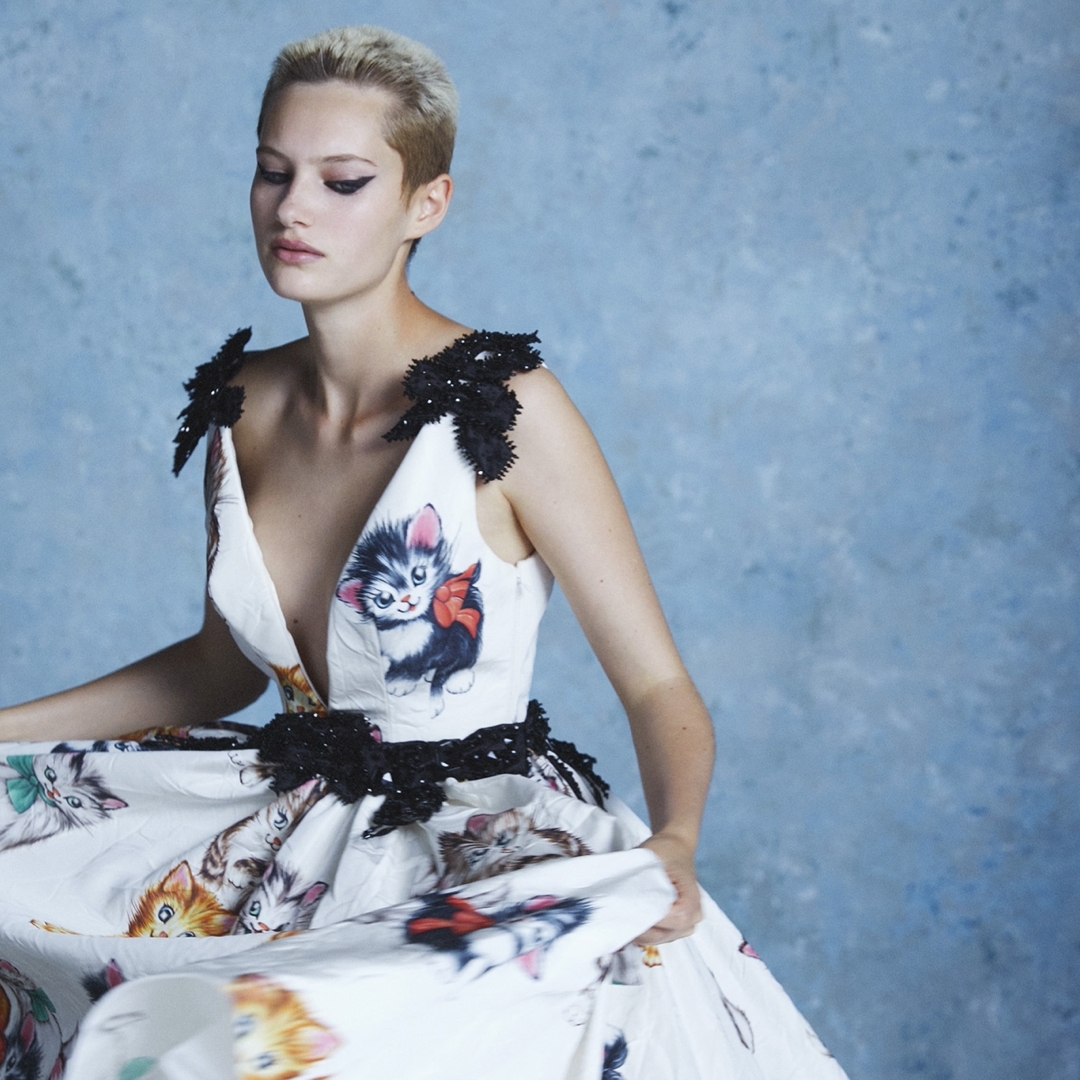 Animal prints have been part of our wardrobe for several years now, but in 2021, we'll be wearing cute pets in our summer looks. The pet print trend has taken over the runways and Instagram. Doja Cat, for example, accepted the Best New Pop Artist Award with cute cats all over her dress at the 2021 iHeartRadio Music Awards in Los Angeles. The A-line dress with a plunging neckline and playful cats with big bows print is from the Miu Miu Resort 2021 Resort collection.
A trend for all animal lovers
But it's not only cats that are invading fashion. Stella McCartney, a strong advocate for sustainability and animal rights, designed pieces printed with tigers and horses. In the same vein, luxury fashion houses like Gucci and Balenciaga have chosen all kind of cute pets to print on dresses, trousers and T-shirts, and others brands have adopted the animal trend. Whether you're a cat, dog or horse lover, the pet prints convey joy and optimism. Additionally, they are perfect for adding a touch of fun to this season's outfits because everybody needs something jolly in their summer wardrobe.
Whereas Gucci and Stella McCartney put wild felines on their garments, La DoubleJ and the cool Danish label Samoe & Samoe chose birds. The British Paul Smith has cute rabbit prints, and I love the ostriches of Naja Lauf's shirt. Additionally, sweet kittens give a playful and innocent vibe to classic button-up shirts and t-shirts.
So, get ready for summer and join the cute animal print trend with one of the pieces we hand-picked for you.
Our editors select independently all products featured on Notorious-mag. However, when you buy through our links, we may get a commission.
Finally, watch the video about Emma Stone, the actress who loves wearing her Burberry dog t-shirt. The British label has also t-shirts with deers, sharks, and other animals.
[fvplayer id="225″]
Title photo courtesy of Miu Miu.