How to wear your summer dresses longer and transition to fall 
10 styling tricks.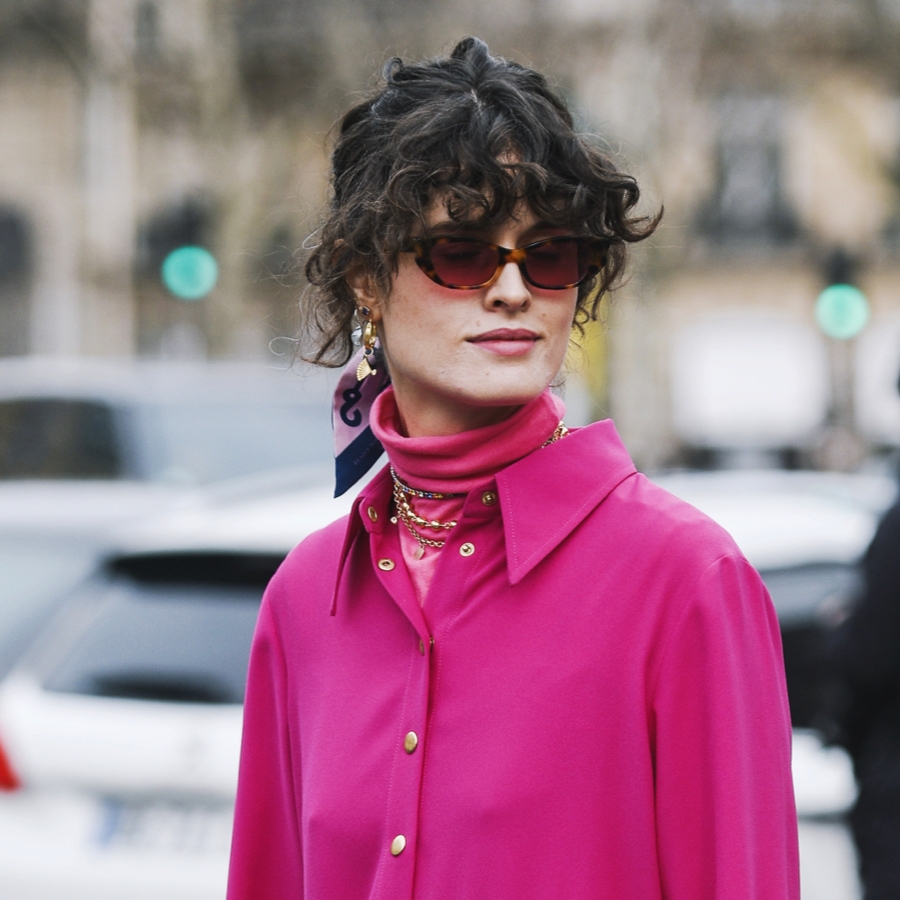 This is that bitter-sweet time of the year when you're both sad and happy because summer is coming to an end, and you will have to put away your summer clothes. But we're here to tell you that you don't have to. So, it's time to talk about how to transition to fall wearing your summer dresses.
Keep scrolling to see the simple styling tricks fashion-savvy Instagrammers use to keep wearing summer dresses throughout fall and transition like a pro. Our editors select independently all products featured on Notorious-mag. However, when you buy through our links, we may get a commission.
Wear a summer dress like a tunic
The über-stylish girls in Copenhage, like Mathilde Soltoft and Jeanette Madsen, can show you how to rock dress over pants. In the same vein, we saw this trend at Off White, Emilio Pucci and Proenza Schouler during Fashion Week Spring 2021. Of course, the trend for fall is to wear loose tailored pants, but this styling trick works well with jeans. So, choose your favourite wrap or shirt dress and show off the trousers under your summer dress for a stylish fall look.
Layering like a pro
The more layers, the better to transition from summer to fall. Do as fashion-savvy Monica, wear your summer floral dress over a turtleneck, and then add a cardigan with chunky stitches and long boots. And you can keep adding on layers as she does with a cool parka. We especially like these sweet Cache-Coeur cardigans.
Easy-to-wear fall look
Give longer life to your sleeveless wrap-dress by layering it over comfy knitwear, and complete your fall look with knee-high boots. Sylvie Mus's outfit is a great office look inspiration.
Don't be affraid to mix prints
Erica Davies plays with prints, but even though she mixes florals with animal print, she keeps one base colour that makes her fancy long jacket and dress work together to perfection.
Take your white dress with you to fall
Don't put away your white summer dress yet; you can add a warm gilet and ankle boots when the weather begins getting colder.
These boots are made for walking all over fall
Transition with your white summer dress into fall by pairing it with long cowboy boots like Alexa Chung does. In addition, you can throw an oversized blazer over your dress to keep you warmer if needed.
Can you wear a fluffy coat with your breezy dresses?
Michelle Li shows that you can wear a fluffy coat over a breezy white dress. Then, add patterned tights and bright green boots for a fun autumn outfit.
Knitted bib and polka dots
Add a knitted bib over your polka dot dress to keep you warm in fall. Linda Tol wears the look with sandals, but you can put on tights and boots if you prefer.
Dress and trenchcoat, the timeless combo
Pick any midi-dress from your wardrobe, add a timeless trenchcoat and sneakers and, bingo, you have the easiest look to transition to fall in your summer dresses. You can even dress down your evening sequin dress with this easy-to-wear combination.
Dress and long jacket
Wear your summer lacey dress with a long coat with a classic tartan print like the stylish Lisa Aiken did at Milan Fashion Week, but if you think fall is already too cold for sandals, add ankle boots and you're ready to transition comfortably into the next season. By the way, checked prints are absolutely timeless and versatile, so consider investing in a good tartan outwear that you will wear for many years to come.
Have you ever heard about the benefits of curcumin?
[fvplayer id="271″]
Photo via Shutterstock