The top 10 brands for jeans, from high to fast fashion 
Finding the perfect pair.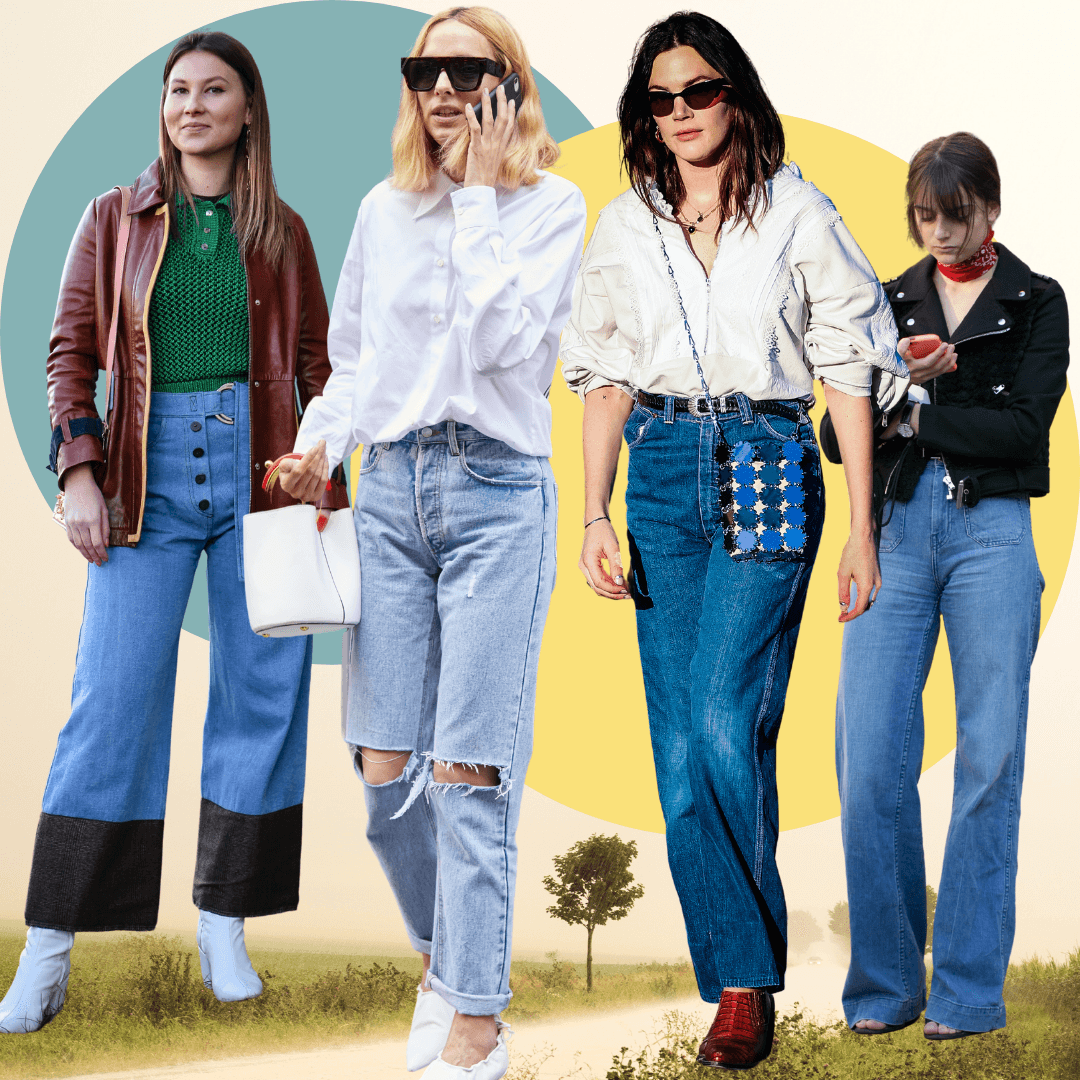 One of the most popular fashion staples in the world is also one of the most difficult to get right. We are talking, of course, about the ubiquitous jeans. Although there are countless fashion brands making denim trousers, finding the perfect pair of jeans seems almost impossible. So, we selected the top 10 brands that make jeans with a good cut and high-quality materials that last longer. Although good-quality denim is more expensive, it's more cost-effective and sustainable in the long run. We prefer brands that produce their jeans locally or use organic denim. Additionally, we picked fashion brands whose jeans have a flattering cut and are comfortable for women of all ages. So here are our top 10 brands for jeans, from high-end labels to fast fashion. 
Our editors select independently all products featured on Notorious-mag. However, when you buy through our links, we may get a commission.
Acne Studios
We were shooting a campaign last week, and our favourite makeup artist, Nieves Elorduy, came looking fab in her Acne Studios jeans. The Scandinavian label has become the darling of fashionistas and is one of our top 10 jeans brands. Inspired by Nordic minimalism, Acne Studios makes jeans that are at the same time simple and timeless. And thanks to the long-lasting materials and classic designs, you'll be able to wear Acne jeans for several seasons.
Khaite
Made in L.A., Khaite jeans are comfortable and stylish. The top models of this brand, classic and retro, are perfect for women-on-the-go who need denim trousers to wear from the office straight to dinner.
Prada
The Italian fashion brand has just launched an organic denim line with the slouch, high-waisted jeans that will hit the stores this month. But all Prada jeans are super flattering and elevated, from the top classic high-rise five-pockets to the flared denim jeans.
A.P.C.
A.P.C. is a French brand known for having one of the top best-fitting jeans of all. The brand uses premium denim for classic silhouettes with a retro feel. For example, the Sailor Straight leg jeans have a flattering mid-rise waist and loose legs, or the chic high-rise straight-leg Seaside model. Also, one of our top picks is the cool jeans with khaki trims from the collaboration between A.P.C. and Sacai.
Mother
Tim Kaeding and Lela Tillem launched the LA-based label after working at 7 for all mankind and Citizens of Humanity. Mother has quickly become one of the top brands because of its perfectly cut jeans made in pure cotton denim. The most popular models go from cropped wide-leg jeans to '90s style distressed light denim.
RE/DONE
RE/DONE is a top go-to brand for retro jeans. The luxury label is committed to sustainable and mindful circular production and creates one-of-a-kind collections upcycling vintage jeans and reduced-water denim. The '80s are back with these fold-over paper-bag jeans and the tapered cropped model. Still in retro mode, we also selected '90s-inspired cropped jeans with loose straight legs. 
Edwin
Japan is one of the top countries for high-quality denim; the cool brand Edwin is famous for its fantastic jeans with multicoloured trims. Either cropped, straight-cut or with distressed edges, all jeans are in mid or heavyweight, long-lasting denim.
H&M
The giant high-street fashion retailer is an excellent option for affordable jeans. Some of the cotton and polyester H&M uses for its denim pieces is recycled. Our three top choices from the Swedish brand are the easy-to-wear ankle-length jeans with raw-edge hems. Also, the 5-pocket jeans with straight legs and a slit at the hems. And finally, the Lee x H&M relaxed fit with extra high waist mom jeans with rounded, tapered legs.
Mango
The Spanish fast-fashion Mango is a firm favourite for denim; the brand offers top trend-led jeans at affordable prices. Mango jeans are also famous for their excellent fit and sustainable denim. The dark Mom-fit jeans look upscale, while the cropped culottes are perfect for spring, paired with elevated slippers. We also like the classic wide-leg, high-waist jeans.
Arket
Arket is a high-street brand that uses recycled lyocell mixed with recycled and organic cotton denim to make their top jeans. Either straight cropped, loose barrel leg or slim flared jeans, these are comfortable and wearable pieces you can wear in any season.
If you are unsure about which type of jeans fits you better, read How to find the right jeans for your body type.
Finally, you may also like to watch the most wearable runway inspirations for Spring/Summer:
[fvplayer id="199″]