The Spring Jacket you want according to TikTok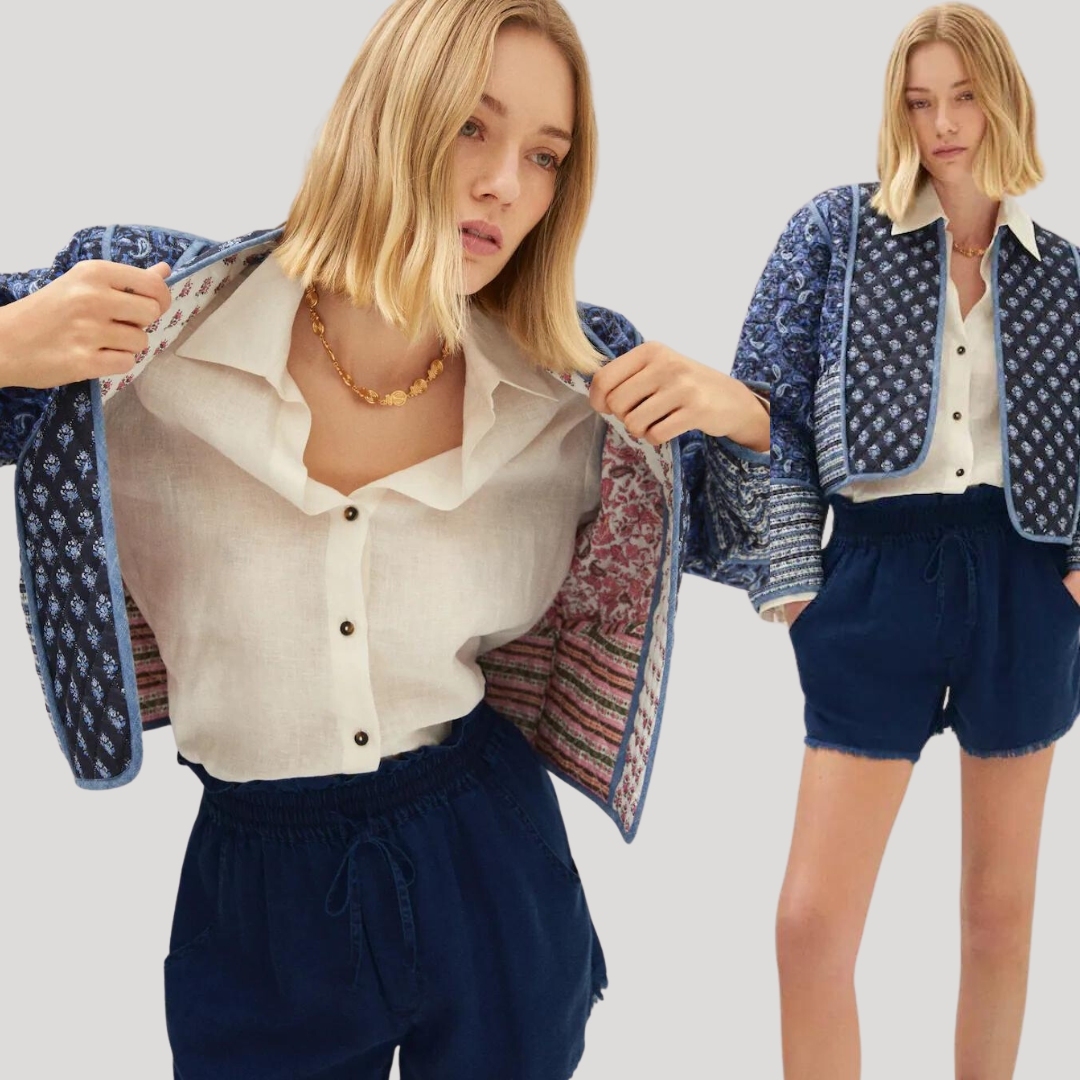 Even though the temperature is rising, the perfect spring capsule wardrobe has a cardigan and a jacket. Remember that the days can still get chilly and so can the nights. That's why we searched TikTok to find out what the favourite spring jacket of digital fashionistas is. Et voilà, here's the most desired outwear of the season: the quilted patchwork jacket.
It All Started with Mango's Jacket
The Spanish competitor of Zara launched a reversible quilted patchwork jacket that went viral on TikTok, with over 5.5 million views. To create the perfect casual boho style, pair your jacket with shorts, a skirt, or a dress. And it looks super cute with clogs, cowboy boots, and loafers.
Patchwork in the History of Fashion
To better understand the patchwork trend, let's take a look at the backstory of this crafty art. Patchwork is a technique of sewing together small pieces of fabric to create a larger design. Patchwork clothing has been around for centuries, with evidence of patchwork garments dating back to ancient Egyptian times.
In Western fashion, patchwork clothing first became popular in the 1960s and 1970s, during the hippie and bohemian movements. The use of patchwork was seen as a way to reject the mass-produced clothing of the time and embrace individuality and handmade craftsmanship. During this time, patchwork was often used on denim jackets, skirts, and pants, as well as on dresses and blouses. The bright and bold colours and patterns of patchwork clothing were often associated with the psychedelic aesthetic of the era.
In the 1990s, patchwork clothing experienced a resurgence in popularity, with designers like Anna Sui, Betsey Johnson, and Marc Jacobs incorporating patchwork into their collections. The 1990s version of patchwork clothing was often more subdued and featured earth tones and muted colours.
Here Are The Spring Jackets That We Love The Most
Gilbert Jacket from French brand Rouje
French brand Sézane is so popular that this is the only model still left, hurry up!