Royal jewellery: the watch collection of Princess Diana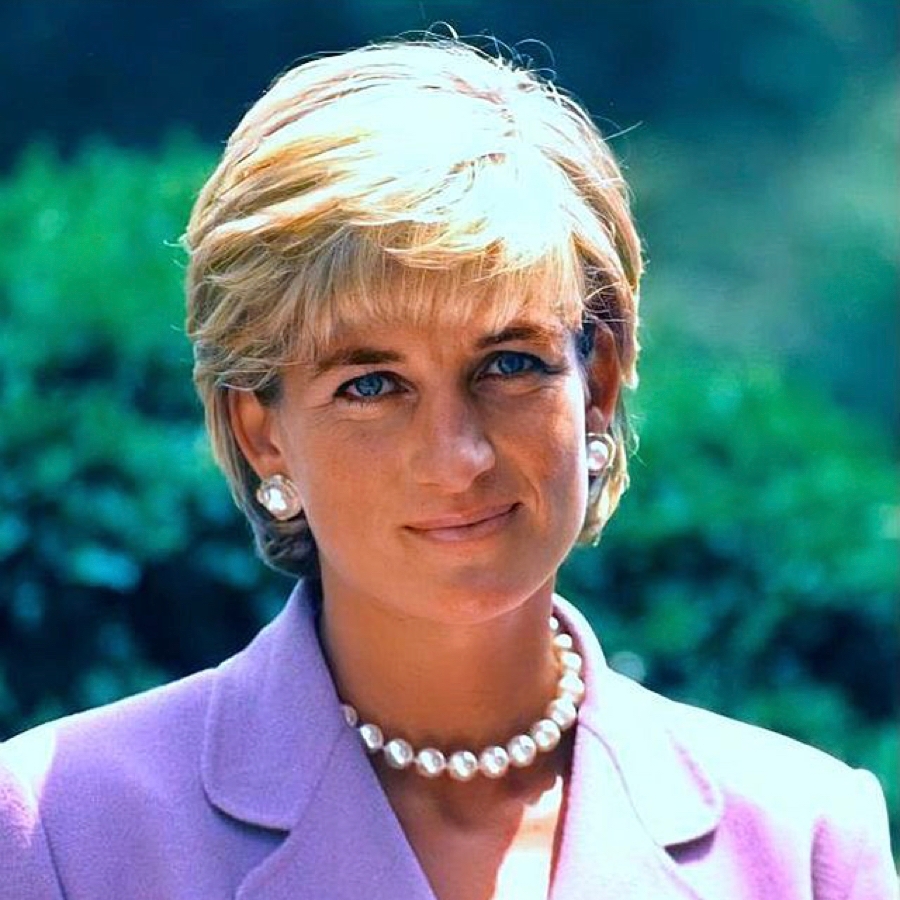 Princess Diana is well known for her impeccable looks and fashion trendsetting, but today, we'd like to talk about her significant watch collection. Because, besides her fabulous jewellery pieces, Princess Diana always completed her outfits with a watch, but not just any watch. Although the princess didn't have a huge luxury timepiece collection, each watch marked a special moment in her life.
Much more than an accessory to tell the time, a watch is a fashion statement that sends non-verbal messages. Find out here what your watch tells about you.
Gold Patek Philippe Ref 3618 watch
In the early years of her marriage to Prince Charles, Princess Diana usually wore a gold Patek Philippe her husband had given her on her 20th birthday, less than a  month before their unforgettable wedding. The delicate 18k gold watch is a rare Patek Philippe Ref. 3618 that the Princess kept wearing even after her divorce, together with her sapphire and diamond engagement ring, which now belongs to her son's wife, Catherine Duchess of Cambridge.
The Queen and Princess Diana's Vacheron Constantin watch
When Lady Diana Spencer married Prince Charles, she received from Queen Elizabeth II a gold diamond-set watch by the Swiss Vacheron Constantin, one of the oldest watchmakers in the world. The vintage watch with a diamond-encrusted dial and bracelet was probably the most meaningful piece of Princess Diana's collection; the Federation of Switzerland had given it to the Queen for her wedding to Prince Philip in 1947. 
Can you wear two watches at once? Princess Diana says yes.
Princess Diana liked wearing her gold Patek Philippe stacked with a men's watch, the Disco Volante from the same watchmaker. This second watch belonged, in fact, to Prince Charles. She used to wear it while watching him play polo, an endearing husband and wife gesture. The Disco Volante Ref 2552, or flying saucer, gets its name because of the thick round bezel.
Tank Louis Cartier watch
Probably, the favourite luxury watch in her collection was the iconic Tank Louis Cartier, which Princess Diana often wore. Her classic wristwatch came with a gold case and black alligator strap and is the quintessential model among all Cartier's Tank watches. History tells us that Louis Cartier designed the Tank watch in 1917, drawing inspiration from the tanks of WWI. The famous watch has adorned the wrists of Jackie O, Catherine Deneuve, and Andy Warhol. And more recently, Michelle Obama and Bella Hadid have also worn this timeless wristwatch.
Cartier Tank Française gold watch
Certainly, Princess Diana was a Cartier watch lover. The second one she owned was the solid yellow gold Cartier Tank Française. It was a present from her father, John Spencer, the 8th Earl Spencer. The French luxury house released this beautiful watch in 1996, the same year the royal couple divorced. By the way, Princess Diana wore the Tank Française on the day her divorce was formally finalized, maybe marking the beginning of her new life as "Queen of Hearts".
Asprey diamond watch
Another wedding gift Princess Diana received was a gemstone-laden timepiece by the British jewellery house Asprey. It was a gift from the Saudi Arabian royal family. Diana converted it into a choker by replacing the watch with an impressive sapphire from the Saudi wedding gift set. Later, she famously wore the choker as a headband at a dinner in Japan with Emperor Hirohito in 1986, causing a sensation with her daring head accessory.
Title photo: @copyright John Mathew Smith 2010 via Wikimedia Creative Commons Attribution-Share Alike 2.0