The new way to channel the Boho style this summer 
Dreamy escapism.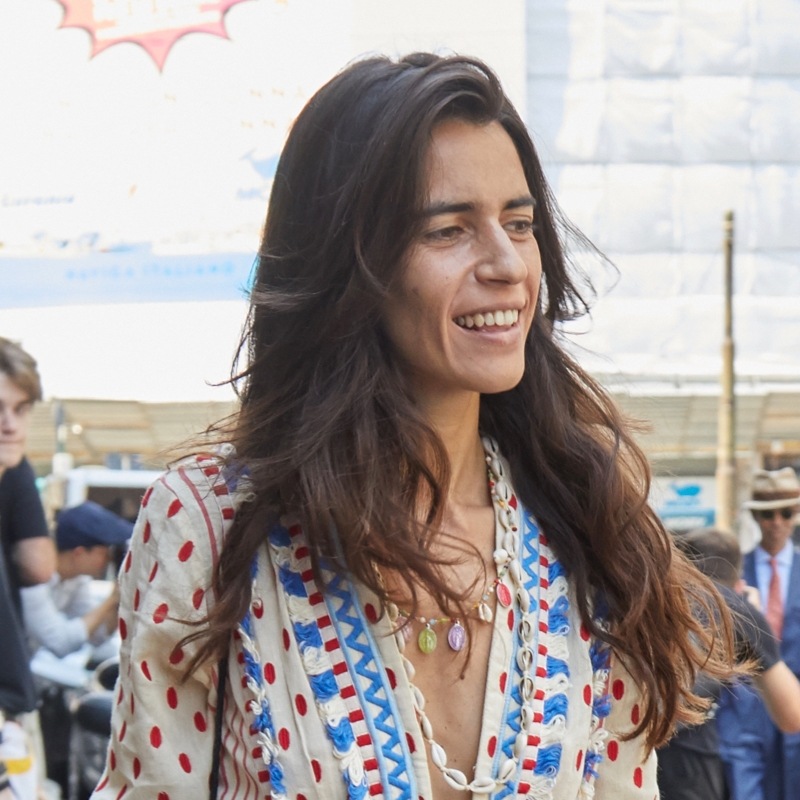 It is undeniable, year after year, as soon as the sun comes out, we begin feeling an urge to let our inner Boho Queen out. But this summer, there's a new way to channel the boho style, quite different from the hippie-Glastonbury fashion we saw in previous years. In fact, the boho style will be much chicer in summer 2021. To know how to wear it, think of the boho style of fashion icons and muses Betty Catroux and Loulou de la Falaise at Yves Saint Laurent's villa in Marrakech.
And, talking about Marrakech, after a year spent at home, we're all longing for vacations in exotic places. But this may not be possible for all yet. So, instead, we'll use fashion as escapism, to take us – mentally, at least – to dreamy locations. And fashion designers have just what we need to rock the new boho style this summer.
Our editors select independently all products featured on Notorious-mag. However, when you buy through our links, we may get a commission.
How to rock the new boho-chic style
Caroline of Monaco's daughter-in-law, Tatiana Santo Domingo Casiraghi, certainly knows how to wear the new boho-chic style. Her luxury fashion brand, Muzungu Sisters, sells artisanal clothes and accessories from around the world. She pairs Ikat coats, embroidered tops or maxi dresses with luxurious shoes and bags to elevate the bohemian looks.
Flowy robe and boho style dress
Do like the fashion-savvy Tamu McPherson and layer a flowy robe or shirt-dress open over a floral dress. She mixes prints and colours like a pro and finishes her outfit with sleek heeled sandals. As a result, she achieves the new and elegant boho look, and we're sure Yves Saint Laurent would have approved her cool style.
Peasant blouse
Peasant style blouses are a must in any boho fashion enthusiast's wardrobe. But this summer, pair the romantic top with tailored trousers and a chic bag to make sure you don't look like the hippie-trail backpackers from the Netflix series The Serpent.
Ethnic bag for a boho touch
Give your spring and summer outfits a chic boho vibe by adding ethnic-style accessories like Estelle Chemouny's Dior bag. But be careful not to overdo it, one bohemian piece a time is enough. Pair your bag with a sophisticated blazer or a minimalist LBD, for example.
Boho top, chic bottom
Anna Bromilow elevates the boho floral shirt by simply combining it with classic style straight-leg trousers. You can do the same with embroidered shirts and crochet tops, which are a big trend this summer.
Maxi dresses and sneakers
This summer, wear boho maxi dresses and kaftans with classic sneakers but go easy on ethnic jewellery so that you don't fall into the '70s hippie style. Instead, wear a chic pearl or chunky chain necklace and retro sunglasses.
Complete your boho looks with several bangles. By the way, do you know why they're also called slave bracelets?
[fvplayer id="200″]
Photo via Shutterstock.