The new jewellery brands I found you should know about 
Jewels under the radar.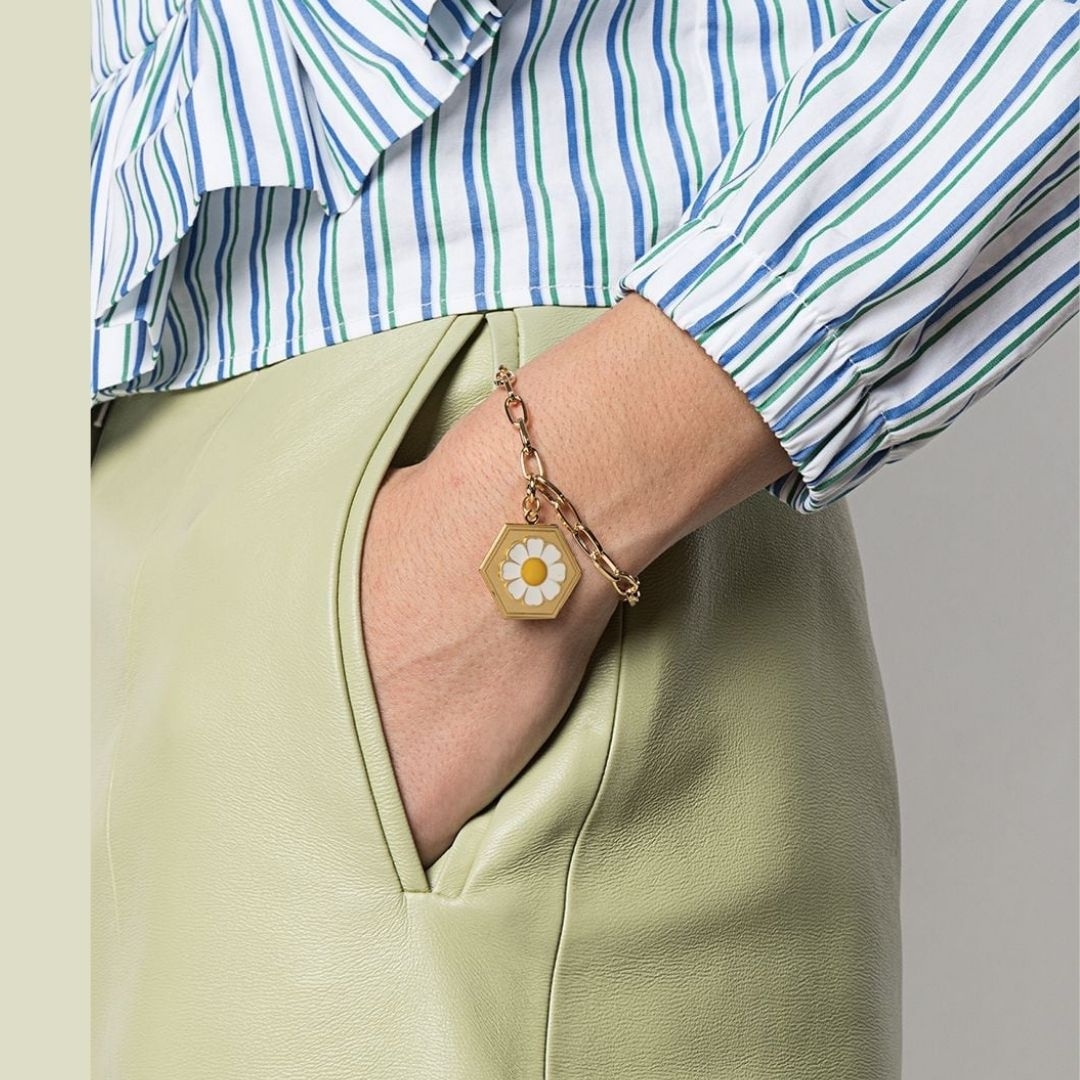 I'm always on the lookout, trying to find jewellery labels I still don't know that make fantastic pieces I want to wear before anyone else. There's an absolute pleasure in discovering new jewellery brands that are still flying under the radar. So, I've decided to share with you my current favourite designers that make fabulous jewels for people who like to wear baubles you don't see everywhere.
Our editors select independently all products featured on Notorious-mag. However, when you buy through our links, we may get a commission.
Wonderland-inspired jewellery brand
The Spanish jewellery designer Rocio Canals creates in Barcelona playful collections for her brand Wilhelmina Garcia. 
From fashion editor to jewellery designer
The former editor of French Elle, Marie Lichtenberg, makes romantic lockets and charms inspired by 18th-century jewellery pieces.
French timeless chain necklaces
This is certainly a brand to know for those who like a classic chain jewellery. For example, the chunky chain necklaces and bracelets the French jewellery brand Lauren Rubinski offers. I especially like the slim chain that looks like a shoelace and comes with cute letter charms spelling the word Love.
Whimsical jewellery brand
Carolina Bucci presents colourful whimsical jewellery pieces. The Forte Beads collection from this Italian brand allows you to create different jewellery pieces using precious hard-stones beads to combine in new ways.
Jewellery saving marriages
Casilda  Finat is a fun Spanish jewellery designer that calls her friends' husbands saying she's their conscience. Then, she reminds them they must buy a present for their better halves, preferably a new piece from her brand's colourful and vintage collections. 
Minimalist boho jewels
Julia Aeran creates one-of-a-kind pieces upcycling vintage components that have a minimalist, boho feel. It is the jewellery brand you should know if you want beautiful beaded necklaces.
From Ukraine, with love
The jewellery label Brua makes some fab signet rings that are very on-trend this year. Have a look at my favourite ones in silver and gold, that are made to be stacked together.
Cool Danish jewellery
As you already must know, we love the cool Danish fashion brands. Now, I've discovered a jewellery brand from Denmark where you can find classic hoops, the must-have earrings that you can mix and match. Check Ragbag Studio's site.
A jewellery brand by a woman for women
Noura Sakkijha launched Mejuri for women to celebrate themselves. This American label is a good address to find some great stackable rings and hoops too. Additionally, they have beautiful diamond tennis bracelets and necklaces.
Title photo @Farfetch
You may also like to learn in our video why chunky rings are called Cocktail Rings.
[fvplayer id="340″]