The lies Sex And The City told us 
Will the revival be more real?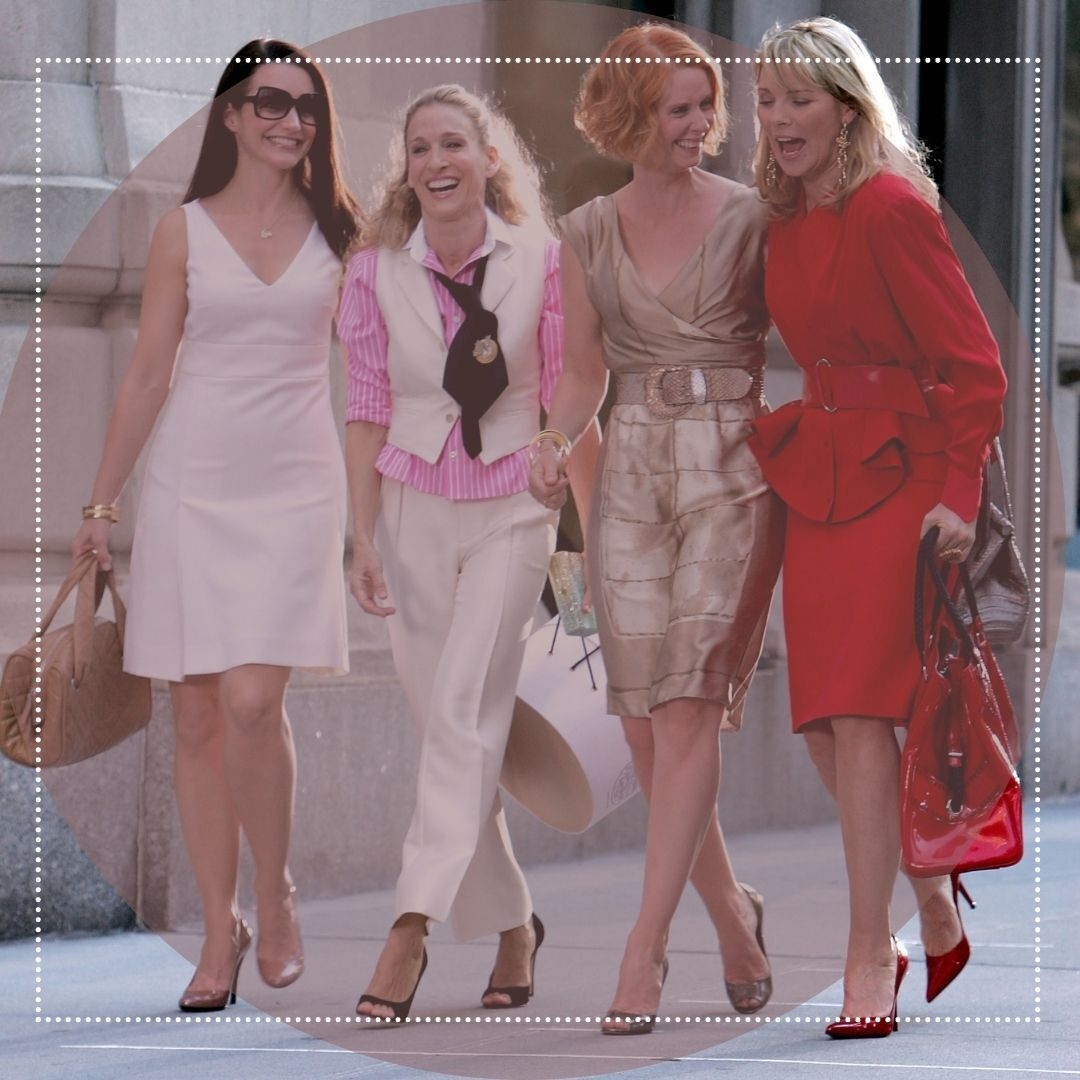 If you've been on this planet for the last twenty and something years, you must have watched Sex And The City at some point in your life. The series and movies around Carrie Bradshaw and her friends' adventures were an absolute cult, and many dreamt of living the glamorous single-girl-life Sarah Jessica Parker portrayed on the top of her high-heeled Manolos. But, it turns out Sex And the City told us lies and made us believe life in New York (or any other big city) would be all about dating gorgeous men, gossiping while having cosmos with friends and wearing designer outfits like Carrie Bradshaw.
So, as we wait for the miniseries sequel And Just Like That, we listed all the time Sex And The City and Carrie Bradshaw fooled us with their lies.
Renting Carrie's apartment is feasible 
'Beauty is fleeting, but a rent-controlled apartment overlooking the park is forever.' says Carrie Bradshaw.
She is a stylish freelance writer in her twenties who lives in the Upper East Side of NY. Additionally, she lives by herself in this apartment with a closet big enough to fit all her designer clothes, shoes and bags (which she also pays for with her freelance job). As anyone who's ever looked for apartments in a good neighbourhood, whether in NY, London, Paris or Vienna, would know her living situation is simply a big lie Sex And The City sold us.
You don't need a full-time job
'I like my money right where I can see it…hanging in my closet.' Really, Carrie?
According to the famous series, the young Carrie Bradshaw only has to write one column a week to afford her glamorous life in the Big Apple. So, you too could freelance a few hours and devote the rest of the week pursuing other interests, like finding Mr Big and shopping luxury fashion, for example.
New York is full of great men 
'I'm looking for love. Real love. Ridiculous, inconvenient, consuming, can't-live-without-each-other love.' Is Carrie Bradshaw an eternal teenager?
If you decide to follow Carrie Bradshaw's steps in New York, you will find good-looking men everywhere. And perhaps the biggest lie in Sex And The City is that you will have not one but two perfect guys waiting for you to choose which one you want. But, of course, if you are a single woman looking for your better half, you know what I mean.
Why pay rent if you can buy shoes?
'I've spent $40,000 on shoes and I have no place to live? I will literally be the old woman who lived in her shoes!' Carrie-Sociopath Bradshaw.
Among other lies, Sex And The City showed us that it is totally alright to spend all your money on designer shoes as Carrie Bradshaw does instead of paying the rent. After all, you shouldn't waste your time with such pedestrian problems when you look fab in extravagant outfits.
The beautiful actress Sarah Jessica Parker, who plays Carrie Bradshaw, turned her passion for shoes into an eponymous luxury shoe brand. Here you can have a look at SJP last collection. But first, pay your rent!
Our editors select independently all products featured on Notorious-mag. However, when you buy through our links, we may get a commission.
Why eat if you can live on wine and fashion magazines?
'I save my carbs for wine, it's called priorities.'
Sex And The City lies about the fashionista preferring to buy Vogue instead of dinner because she feels "more fed" devouring the fashion magazine. The same goes for drinks, which Carries says are her priority. In other words, who needs food when you lead such a glamorous life?
You can wear stilettos all day
'The fact is, sometimes it's really hard to walk in a single woman's shoes. That's why we need really special ones now and then to make the walk a little more fun.'
You'll never see Sarah Jessica Parker in walking shoes because, if you believe the Sex And The City's lies, New York is a city where you can run around in stilettos all day. Also, you'll never sit in a crowded subway because you'll be able to afford to take taxis everywhere with your freelance writer budget!
In conclusion, we're curious to know if the revival of Sex And The City will present a more real and plausible story. In December, we'll find out whether the mature Carrie is still buying shoes instead of paying her rent or not. But you can already read Sarah Jessica Parker and the new draped dress from Carrie and see that her love for stilettos is still very much alive.
Title photo by Martamenchini, Martamenchini, CC BY-SA 4.0, via Wikimedia Commons.
Learn how to talk like Carrie Bradshaw with our Fashionista Dictionary.
[fvplayer id="336″]