The Latest Bottega Veneta Handbag Looks Like a Paper Bag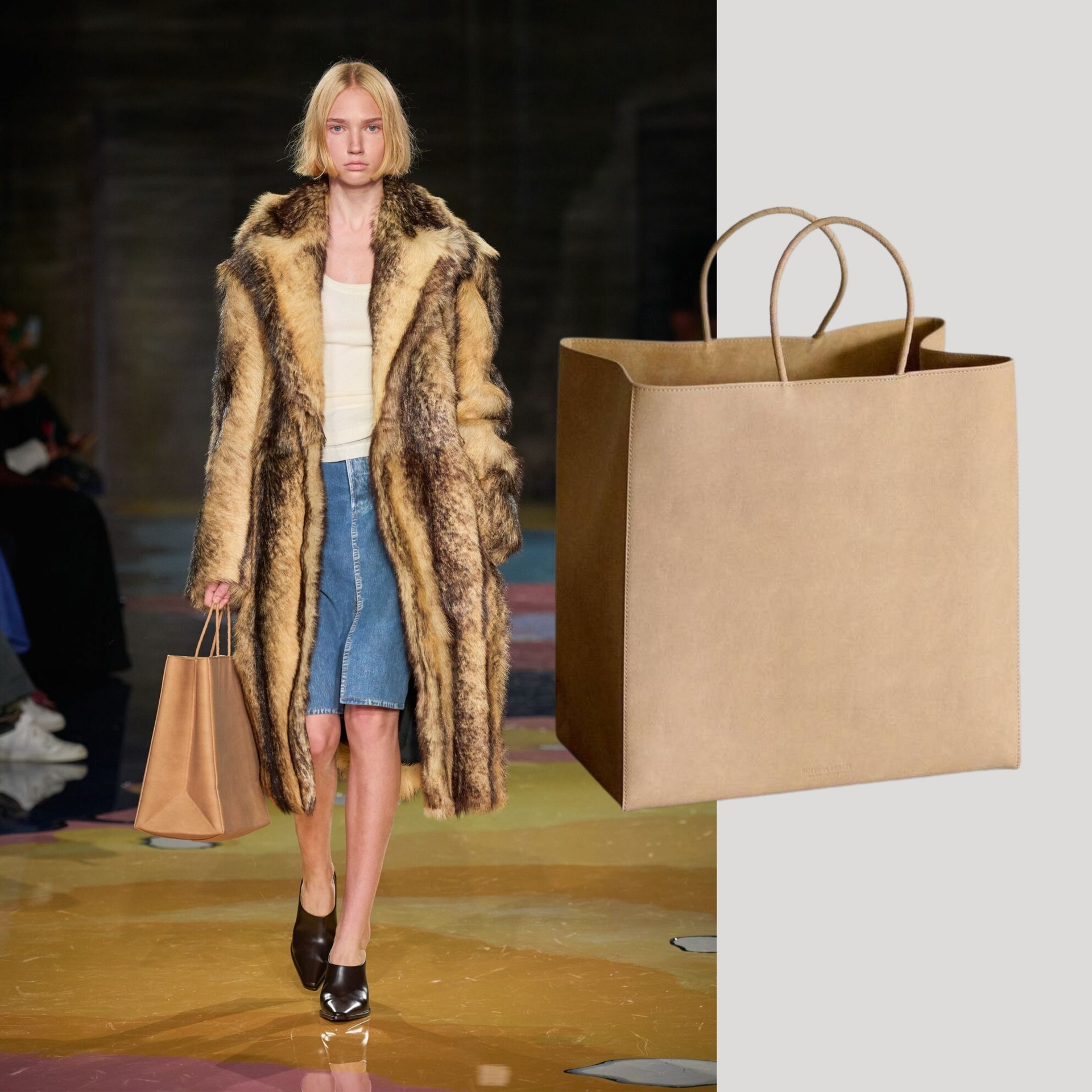 Luxury fashion has always been about pushing boundaries and challenging the status quo. From Demna Gvasalia's Balenciaga to Bottega Veneta's Matthieu Blazy, creative directors constantly experiment with bold designs and unconventional materials to create something new and exciting. And the latest Bottega Veneta handbag, The Brown Bag, is no exception.
Crafted from paper-like leather and lined with suede, this handbag is a true masterpiece of design. Inspired by the classic Kraft paper bags we all know and love, The Brown Bag perfectly combines high fashion and everyday practicality.
But don't be fooled by its humble appearance. This handbag is anything but ordinary. With a price tag as steep as our weekly grocery bills, The Brown Bag is the ultimate symbol of luxury and sophistication.
And that's not all. The Brown Bag is just one of many "trompe l'oeil" designs in Bottega Veneta's SS 2023 collection. From pants that look like denim to shirts that look like flannel, Matthieu Blazy has once again proven himself to be a master of illusion.
But despite its playful design, The Brown Bag is a serious investment piece. Made with the utmost care and attention to detail, this handbag is built to last a lifetime. And with its subtle brass bow, it's the perfect example of Bottega Veneta's "If you know, you know" philosophy.
So if you're looking for the ultimate statement piece to elevate your wardrobe, look no further than The Brown Bag. With its unique style, impeccable craftsmanship, and undeniable luxury, this handbag perfectly embodies Bottega Veneta's Quiet Luxury trend.