#CloseEyeOn – We're in love with the jewellery brand Pearl Octopuss.y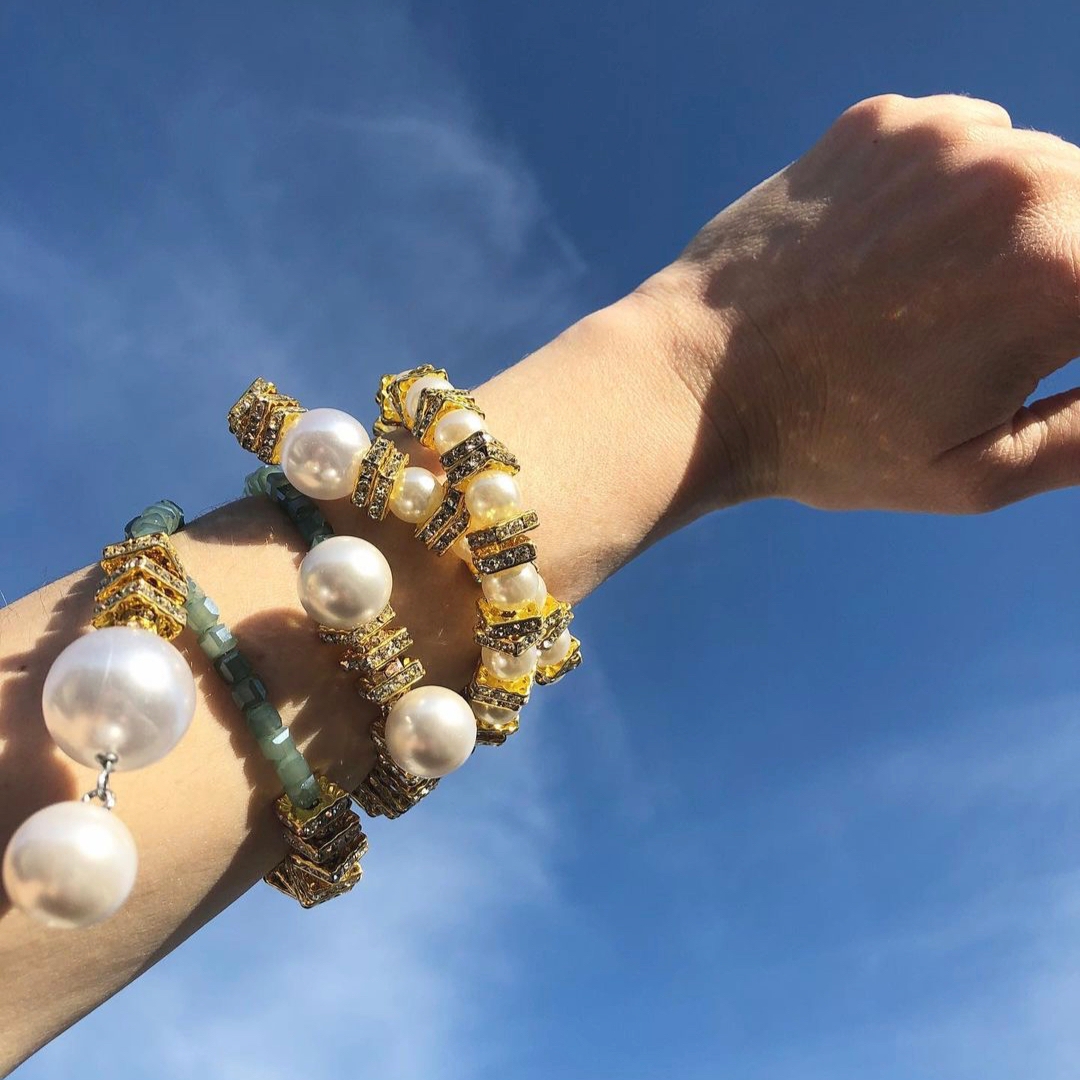 As you may already know, we, at Notorious, are fans of Scandinavian fashion and we love jewellery, hence every time I see a new piece by the Danish brand Pearl Octopuss.y, I'm absolutely delighted. The bold, statement baubles unite the Nordic coolness and the opulence of sparkling crystals and oversized pearls. And, besides being fabulous, these chic accessories can be worn in different ways, making them the heroes of fashion-savvy women's capsule wardrobes. So, check out our favourite necklaces, bracelets, rings, and earrings, and we're sure you too, will fall in love with the jewellery brand Pearl Octopuss.y.
Before launching the Pearl Octopuss.y jewellery brand in 2018, Cathrine Boerter worked as a women's wear designer in Oslo for almost 10 years. The Scandinavian designer began making jewellery during her maternity leave and has never stopped since. She's already collaborated with the Danish brand Baum und Pferdgarten, H&M Stockholm, and Norwegian FWSS. 
Jewellery brand with a Scandinavian twist
Do you want to avoid tan lines this summer while looking absolutely fabulous? Instead of wearing a bikini, why not try the playful boob accessories with the signature style of the Scandinavian jewellery brand Pearl Octopuss.y?
Is it cocktail time?
Now, that's a cocktail ring that will turn heads. Indeed, this oversized Pearl Octopuss.y jewellery piece is all you need to elevate any look!
Add some glam with brooches
Embellish classic shirts with these luxurious brooches and add instantly a touch of drama and glamour to your outfit.
Brooches that double as cuff links
The Pearl Octopuss.y brooches can also double as luxurious cuff links, just pin these dreamy jewellery pieces on shirts or minimalist blazers in the best Scandinavian style.
Are they anklets, necklaces or bracelets?
If you answered yes to all of the above, you're correct. The snake necklaces by Pearl Octopuss.y are so versatile, that you can wrap them around your neck, arms or ankles. You can even style the fab jewellery over your trousers to achieve that hem silhouette the cool Scandinavian girls wear.
Shop our selection with the best Pearl Octopuss.y pieces. If you purchase something through the links in this post, Notorious-mag will get a commission.
Photo courtesy @pearloctopuss.y.