The high tech skincare tools you need to try now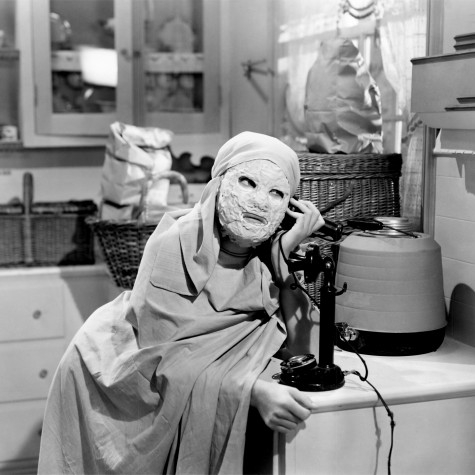 Our interest in skincare seems to have grown during the pandemic. In fact, online sales rose last year, and women and more and more avid to try new high-tech skincare tools. Maybe it's because we have more time by ourselves to dedicate to skincare routines like the Korean 10 Steps with its oils, toners, and exfoliators. Or maybe it's because of looking closely at our faces on the computer screen during Zoom meetings. The fact is that we're trying the new high tech tools we see influencers using in their skincare on TikTok and Instagram to achieve firmer, glowy and healthy skin.
Not long ago, we were drooling over Jade rollers and Gua Sha. Although we still love them, there are new high-tech tools we'd like you to consider for your skincare routine. Some are fancier jade rollers, and others are electronic devices. They all promise deep-cleansed, wrinkle-free and plump skin. Improve your at-home skincare game with these new great high-tech tools.
If you purchase something through the links in this post, Notorious-mag will get a commission.
Sculp, lift and promote facial relaxation
Rooted in Chinese medicine, the new skincare tools come either with one ball-shaped end or four roller balls used for a high-tech facial massage. They relax the face muscles, minimize eye puffiness and avoid wrinkles to form. And the smooth side lifts, sculpts and contours your face.
High-tech massaging tools
Electronic massaging tools fight wrinkles, caltrops and other unwelcome signs of ageing. The vibrating devices stimulate the skin and can be used on different parts of the face and the neck. Additionally, use these new pulsating high-tech tools in your skincare routine, whether you are 20 or over 50, to feel refreshed and relaxed.
Cleansing brushes
Cleansing brushes will get all the dirt, make-up leftovers, blackheads, and other unnecessary stuff out of your pores. Make them part of your new skincare routine, and the high-tech sonic tools will gently scrub away dead skin and prevent breakouts. Plus: they are super handy and fit in every handbag.
Light therapy tools
Light therapy tools are especially great for acne-prone skin. Equipped with LED lights, they work their way into the skin's deeper parts and counteract acne and breakouts. Also, women over 50 can avoid new wrinkles and dull-looking skin with this smart high-tech skincare tool.
Led masks
Of course, there are the famous Led light masks we saw Victoria Beckham wearing on her Instagram. In fact, this has been the new favourite high-tech tool among skincare lovers during the lockdown. The benefits of the led therapy are many; it stimulates collagen and elastin production, boosts circulation, and minimizes skin inflammation and redness.
Photo via Shutterstock