#CloseEyeOn: The new French brand taking over Europe 
Bohemian style.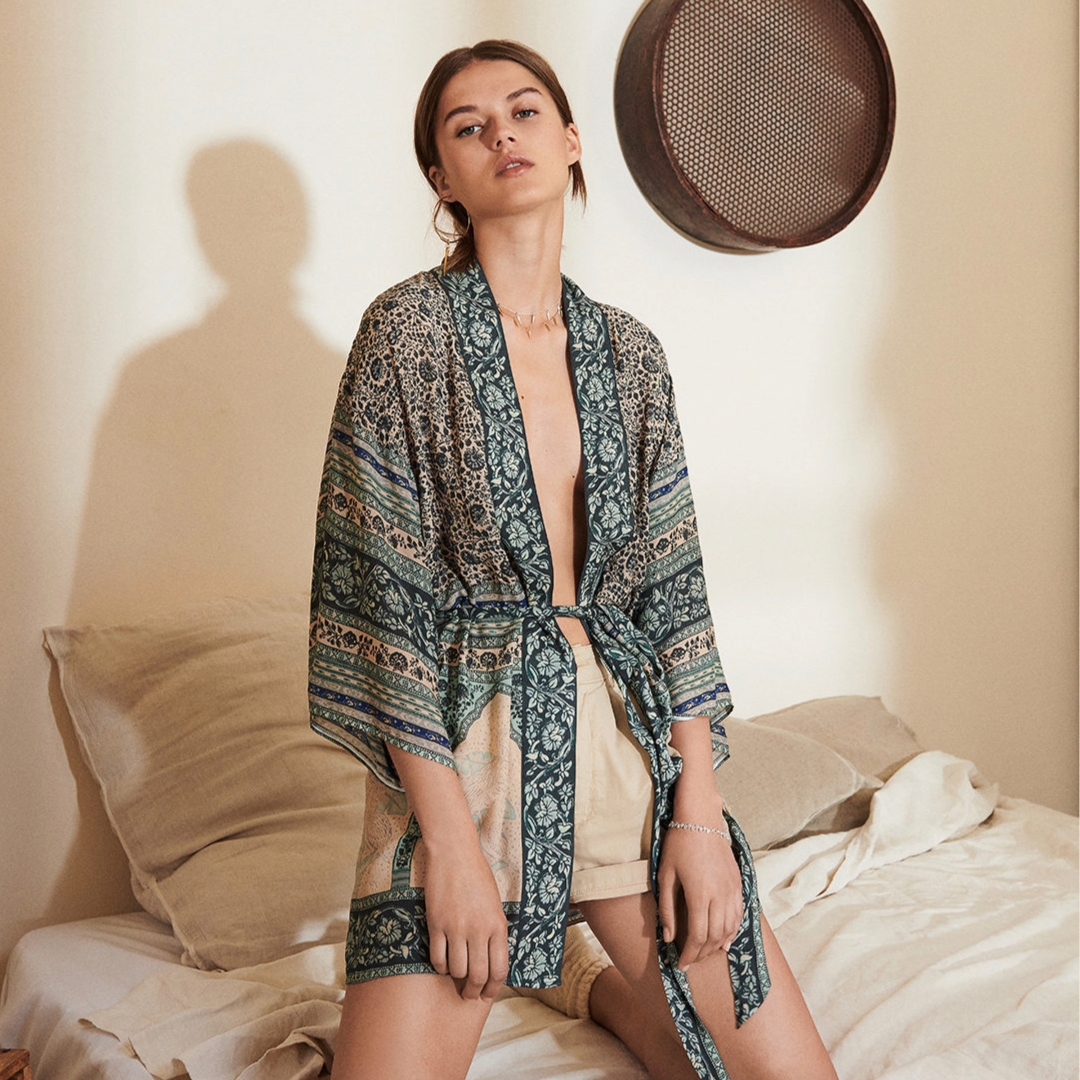 Summer 2021 is all about dreamy escapism, and the new chic boho fashion is all we want to wear, whether in Greece or in the city. Among the fashion brands setting the bohemian style trend, a new French brand is taking over Europe. In fact, Ba&sh is already the fastest-growing UK fashion retailer in 2021, and here is why:
Our editors select independently all products featured on Notorious-mag. However, when you buy through our links, we may get a commission.
Ba&sh is the new French brand you're looking for
BFFs Barbara Boccara and Sharon Krief founded Ba&sh in Paris in 2003. They took the first two letters of their first names to name the new brand that combines the French girl style and a sexy bohemian aesthetic. The result is cool fashion with Parisian chic.
Feel-good fashion
Inspired by travel, music, and the French je ne sais quoi, Ba&sh is a brand that wants women to feel good and beautiful, whatever they're doing. Barbara and Sharon wanted to create the ideal wardrobe with feminine pieces that complement each other.
Ba&sh grew during the pandemic
Besides the chic bohemian dresses that made this French brand successful among fashionistas, Ba&sh created a new loungewear line during the pandemic perfect for people working from home. Additionally, the brand's tops and beautiful earring were a hit for Zoom meetings. As a result, Ba&sh continued growing, having already ten stores in London alone.
More than only frilly dresses
Ba&sh offers a wide range of clothes, and the new pieces of this French brand are set to become staples in our wardrobes. From boho skirts to chic skirts and shorts, jumpsuits and great denim, the easy-to-wear looks are timeless and seasonless, which means you'll be able to wear them now but also throughout fall and winter.
Is Ba&sh sustainable?
With each new collection, the French brand is working on becoming more and more sustainable. For example, the S/S 2021 collection offers 55% eco-responsible products, be it clothing, accessories or jewellery. By 2023, the bohemian style brand will be made of 95% sustainable products, using certified organic, recycled, and ethically sourced materials, following the lead of Stella McCartney and other eco-friendly labels.
What about our favourite Ba&sh pieces?
The versatile style of dresses, tops and skirts are perfect for your summer holidays, and you can also wear them with a blazer and boots in fall. Additionally, we love the metallic maxi dresses for the wedding season ahead. A touch of the roaring 20s to your outfits.
More style inspirations?
[fvplayer id="241″]
Title photo @da&sh.