The Flapper shoes: a symbol of women's empowerment 
Still trendy this fall.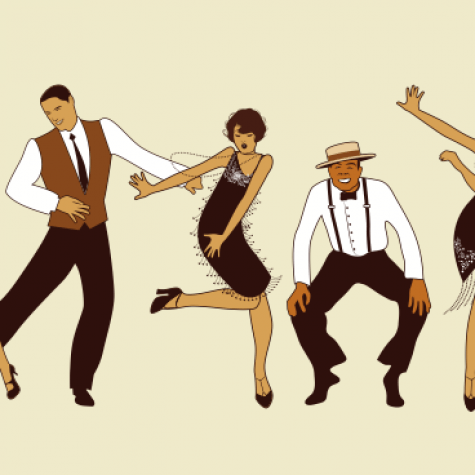 Just by looking at the flapper shoes from the Jazz era, you can tell that a real revolution was taking place, empowering women at the beginning of the 20th century. So, let's go back hundred years ago to know exactly what is flapper shoes.
Understanding the time of flapper shoes
The post-war Roaring Twenties put a definite end to the strict Victorian era. With the advent of World War I, women found themselves doing jobs that were before reserved only for men. This special situation ignited a revolution in all society layers
The following was the rise of the suffragettes in 1920 who won the right for women to vote. Inspiring by the idea of more freedom, young girls embraced a new way of life and of course, of dressing. These empowered women were suddenly defying the old and rigid social rules; enrolling themselves at colleges, wearing shorter skirts and even trousers. Also, young women started riding bicycles, driving cars, drinking, smoking and dancing until late hours in the new Jazz clubs. And for all that, they needed the right shoes, of course.
What does flapper means?
Originally, a 'flapper' is a term to describe baby birds on the verge of leaving the nest. However, in the roaring twenties, the term was used to describe young females with daring and irreverent lifestyles.
These rebels called flapper girls, were crazy for footwear, more than ever before. With their shockingly shorter hems, they wanted to show off beautiful shoes that matched their garments. But also, their shoes should be suitable for each activity; they started to have special dancing shoes, shoes for walking, for sports, even for swimming.
Flapper shoes comes in different models
Comfort and beauty, but also practicality were essential for the modern and active woman. Having this in mind, the most popular flapper shoes were the low-heel "Oxford", which usually came in two colours and were for everyday walking. The other famous flapper shoes were the elegant "Mary Jane" and the "T-strap", often closed with decorative buckles. These shoes came in various materials, in all kinds of leather for sports and the outdoors, in satin, brocade or grosgrain, usually with embroideries, rhinestones and beads, for parties.
Being the party-girls they were, the free-spirited flapper girls preferred extravagant shoes in silver or gold, often with Art Deco designs, to celebrate their newfound freedom. 
The industry of custom-made footwear had to adapt to such a bigger demand. Factories began to produce large quantities of shoes so that these modern girls would have many new designs available. 
And for this reason, every time you stand in awe in a shoe shop, trying to choose among the many fabulous and stylish shoes, you have the Flapper girls and their flapper shoes to thank!
Our editors select independently all products featured on Notorious-mag. However, when you buy through our links, we may get a commission.
Images courtesy of © Victoria and Albert Museum, London, and Shutterstock