The Crown: would you pass or fail the Balmoral Test? 
Take our Quiz!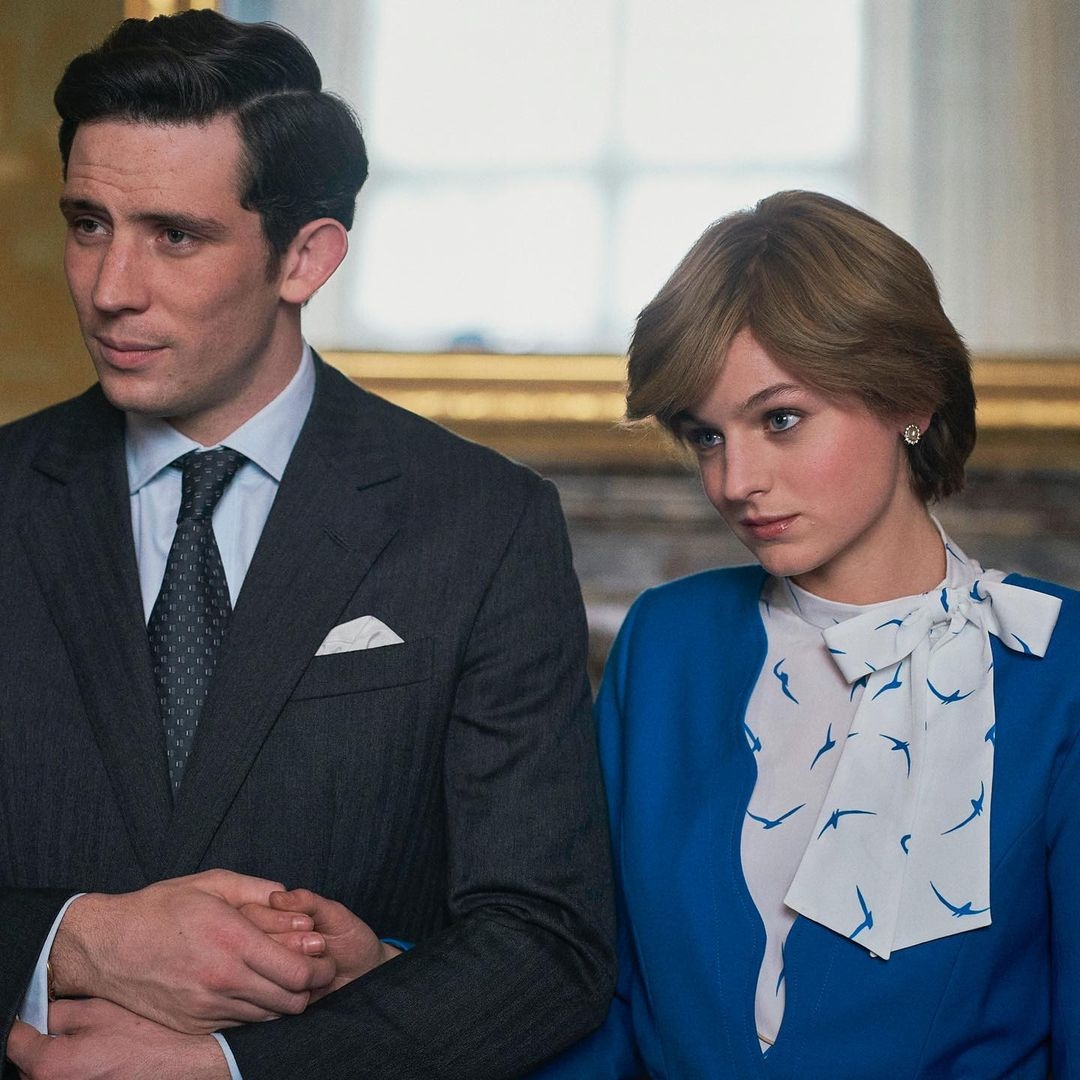 As you probably already know, The Crown season 4 is finally on air with the much-awaited arrival of Princess Diana in the Netflix hit series. We see the young aristocrat, played wonderfully by Emma Corrin, meeting the whole royal family at a castle in Scotland. There, she passes the Balmoral Test with flying colours, while Margaret Thatcher, played by Gillian Anderson, is bound to fail miserably.
What is Balmoral?
Balmoral is the castle Prince Albert purchased in Scotland, in 1852, as a gift for Queen Victoria, his wife. It is there that Queen Elizabeth II and Prince Phillip spend their summers. They are usually joined by members of the royal family like Prince William, Catherine Duchess of Cambridge and their kids. 
What is the Balmoral Test?
Occasionally, illustrious guests as Prime Ministers Tony Blair and Boris Johnson have also been invited to Balmoral Castle. It is said that going for the first time to the Queen's country home can be a quite intimidating initiation. As you can see in The Crown, the royal family expects you to follow the strict royal protocol and social etiquette, of course. But that's not all. The Balmoral Test involves a series of activities, and your behaviour and how well you adapt to these activities will tell if you pass or fail the test.
Margaret Thatcher, Cherie Blair (wife of the former Prime Minister Tony Blair), and Boris Johnson, for example, didn't pass the test whereas the young Diana Spencer made it look easy in the new season of the Crown. 
Take our quiz to find out if you'd pass the Balmoral Test and be accepted into the royal clan like Princess Diana, or if you'd fail and probably never be invited again.
1 – So you're going to spend the weekend at Balmoral
A – You pack three suitcases with your most elegant outfits and pumps because you want to make a good impression.
B – You binge-watch Downton Abbey and Outlander before going on a shopping spree.
C – You know a weekend in the Scottish countryside home involves activities outdoors in the mud and rain, but also black-tie dinners, so you pack accordingly. Watch the new episodes of The Crown to find out who gets it right.
2 – It's time for stalking and hunting
A – You wear your an electric blue skirt suit and high heels, like Margaret Thatcher is shown doing in The Crown.
B – You say hunting is a barbaric sport and refuse to go along.
C – You wear your water-proof Barbour jacket and trekking boots or Wellington boots. Of course, you choose green and beige to blend in with nature, and you avoid wearing perfume so that the wild animals won't smell you.
3 – When on long walks exploring the grounds with members of the royal family and the Queen's dogs
A – You complain about the weather and talk about work.
B – You find it a bit strange you're the only woman wearing a kilt (you had it made especially for the weekend, not knowing they're meant for men). And you worry that the mud and dogs' hair will ruin your new shoes and outfit. 
C – You say you love the wet weather and state that the muddier, the better. In fact, this is precisely what the young Princess Diana tells Prince Phillip in the new season of The Crown.
4 – It is 6 pm, tea time. What do you wear?
A – You dress up in your black-tie outfits like Tatcher and her husband in The Crown, because, after all, you're in a castle, with the Queen.
B – You wear your brand new tweed skirt suit and shiny shoes. Around your neck, a chic pearl necklace and a perfectly tied Hermès silk scarf.
C – You enjoy a warm cup of tea in your casual country-side clothes, chatting about how lovely the daily outside expedition in the Highlands was. 
5 – It's dinner time and they serve wild game
A – You look disgusted at the meat thinking about the animal hunted and wishing for a plain steak.
B – You ask for a salad with tofu instead, stating you are vegan and explaining to the whole table why they should all stop eating meat.
C – You eat whatever you are served.
6 – After dinner parlour games
A – You look bewildered, not knowing how to play charade or any other parlour game. In fact, you consider these games a silly waste of time and would much rather watch TV.
B – You prepared several topics of conversation to impress your guests, and are now sulking because you have to play games instead of using your newly acquired small-talk skills.
C – You are used to parlour games like the ones shown in season 4 of The Crown. Not only you enjoy the game, but also you are killing it!  
RESULTS
For each answer A, add 1 point. Answers B, add 2 points. For each answer C, add 3 points
From 6 to 9 points:
We are sorry to tell you that you fall in the same category as Margaret Tatcher and Cherie Blair. In other words, you managed to fail the Balmoral Test fantastically. Nothing personal, but you are clearly not cut for the aristocratic countryside lifestyle. Better stick to big cities and networking nights. 
From 10 to 13 points:
You really want to fit in, but you try too hard. Anyone can see you're not natural. Additionally, you're a bit pushy and do not adapt. Unfortunately, with your attitude, you can only fail the Balmoral Test. Maybe you should get a house in Santa Barbara and try your luck with Hollywood royalty.
From 14 to 18 points: 
You were obviously born to become a friend or a member of the royal family. You are familiar with social etiquette and, like all truly elegant people, you adapt easily to any situation. Like Princess Diana in The Crown season 4, you passed the Balmoral Test with flying colours and will be surely invited again to other family gatherings.
You may also enjoy discovering 10 little-known facts about Kate Middleton, the Duchess of Cambridge in the video below.
[fvplayer id="84″]
Photos @thecrownnetflix.