The best tips to prepare your feet for the sandal season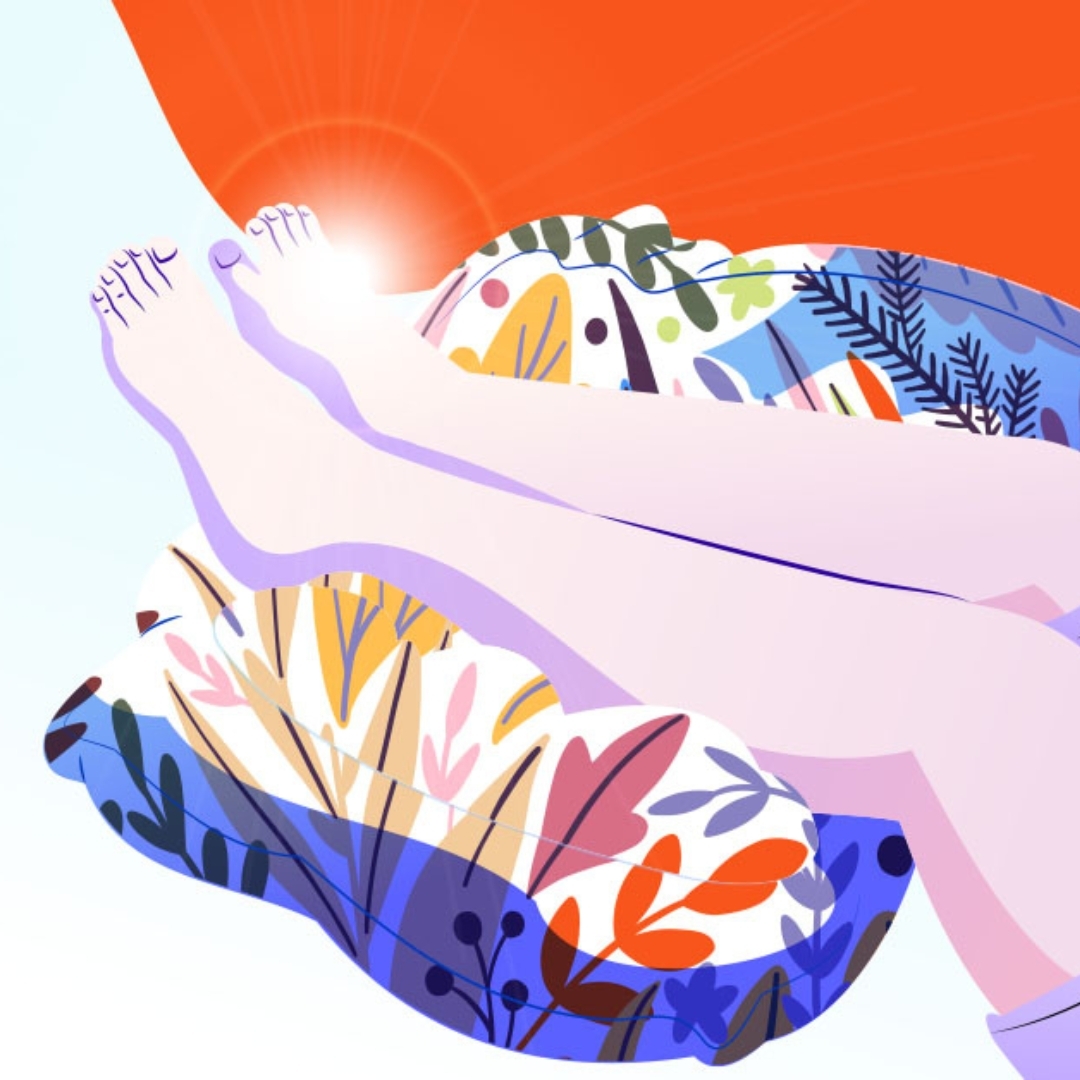 What a wonderful feeling, the sun is shining, and it's finally time to put away the winter coats and boots and prepare your feet for sandal season 2021! Adieu thick socks and closed footwear, hello open-toe and open-heel shoes!
But before venturing out in sandals, clogs, elevated slippers and mules, please make sure you prepare yourself and get your feet ready for the new season. Because, if there is something that can ruin your breezy look, that is cracked heels and neglected and uncared toes!
Here's an easy four-step routine to get your feet prepared and sandal-ready for spring and summer; it will take you only a few minutes, so even the busiest woman can do it at home once a week or when needed.
Soak
Soften the skin of your feet by soaking them for 10 to 15 minutes in warm water with some drops of your favourite essential oil and mineral bath salts that help you relax and heal dry skin, calluses and even athlete's foot and eczema. If your feet are dehydrated, prepare your soak-water by adding a teaspoon of coconut oil into the water, and for cracked heels, half a cup of vinegar will leave them smooth for sandal time.
Exfoliate
Start with a wet pumice stone, rub it softly in circular movements over the rough parts of your feet, like the heels. Rinse. Now, exfoliate the whole feet, again, using a circular motion. Please pay attention to do it more gently over your feet' sensitive top part not to feel any discomfort. You can prepare a DIY foot scrub by mixing almond oil with brown sugar or choose one of the many great available options we selected for you before venturing out in sandals.
Nails and Cuticles
After soaking your feet, the cuticles will already be soft, making it easier to prepare your nails too for sandal season. If you feel they are still a bit hard or dry, scrub some cuticle softener before pushing it back gently with a cuticle stick, then trim the excess of skin. Long toenails are an absolute No-Go. Trim and file your nails; they should never, ever, be longer than the tip of your toes. Better cut them straight and not too short to avoid ingrown nails. Chose a beautiful nail polish like the Pantone colour coral, but only apply it after the next step.
Moisturise
After removing all the dead and hard skin, it is time to moisturise. Apply a thick balm or coconut oil, massage it into the skin. I prefer doing this at night so that I can leave the balm working overnight. So I wake up the next morning with my feet perfectly prepared and looking beautiful for sandals or the shoe-trend that is back again; clogs. But do wear cotton socks; otherwise, your bedsheets will get all greasy. Additionally, it also helps lock in the moisturizer you used.
Watch next the many ways you can use coconut oil in your beauty routine:
[fvplayer id="136″]