13 best secondhand shops in Vienna 
Top list addresses.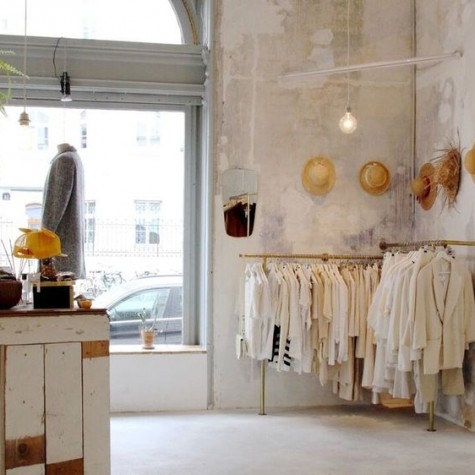 Updated in January 2023- Vintage shopping has become one of the nicer sustainable practice in fashion. Not to mention that wearing something older or just with a preview story is the key to achieving the French-girl look that we all love. These are already reasons enough for us to look for the best second-hand shops in Vienna, where Notorious-mag has its headquarters. And we completed the list with our favourite second-hand shops that we are buying online.
Why we love vintage or second-hand
First of all, you have the chance to get something unique that not every single person on Instagram already owns. Secondly, you can get your hands on really nice pieces at ridiculously low prices. And lastly, vintage items are quite sustainable. When you buy second-hand clothes, you break the never-ending cycle of buying-wearing-throwing away. You use what is already there and can avoid producing new clothes that way. Also, when it comes to leather and fur, buying second-hand is always more environmentally friendly and, not least, saves some animals´ lives. 
Having said that, here is the list of the best second-hand shops in Vienna and online. 
1- BOOTIK 54
Bootik 54 is divided into two shops that are next to each other—located in Vienna's famous Neubaugasse, a street for everything hip and cool. Bootik 54 often decoys us with its amazing selection of reworked Levi´s Jeans, band shirts and denim jackets. Neubaugasse, 54, 1070 Vienna
2- BURGGASSE 24
You could call Burggasse 24 a hipster place. The shabby but chic interior, the selection of vintage clothes (high-end and also more affordable stuff) and the appendant café make this shop very Instagrammable and the perfect place to spend your Saturday mornings.  Burggasse, 24 1070 Vienna
3- DAS NEUE SCHWARZ
This second-hand address in Vienna´s first district is a branch of the eponymous one in Berlin. Titled the "Best vintage store in Germany" by GQ Magazine, we are happy to have the chance to shop the cool pieces reaching from Helmut Lang to Yves Saint Laurent here in Vienna. Landskrongasse, 1 1010 Vienna
4- FIRST FASHION SECONDHAND
Already existing since 1976, First Fashion Secondhand is a must when you are into vintage designer clothing. The store in Vienna´s city centre offers high-end women´s fashion and accessories. From Gucci to Chanel and Valentino – you´ll find all the big names.  They don't have an Instagram account, so we recommend visiting the shop. Krugerstrasse 10, 1010 Vienna
5- SILVIA MILANO
Another store that is always worth a visit is Silvia Milano in the first district. The shop´s motto is "the older, the better". Vintage lovers will surely find something that makes their heart beat faster and their wardrobe a little more exciting. Schultergasse 4, 1010 Vienna
6- WOLFMICH
Probably one of the most stylish stores, if it comes to design and interior, is Wolfmich in the sixth district. Wolfgang Lindenhofer and Michael Paschinger have been working in the secondhand and vintage business for years and definitely know where to find lovely designer pieces for their store. Besides fashion, they offer home accessories and perfumes. Gumpendorferstrasse 51, 1060 Vienna
7- KLEIDER GEHEN UM
Owned by vintage expert Heidi Schüttbacher the store Kleider Gehen Um is a cosy boutique with classic and chic vintage pieces, all more than 20 years old. Note: When Heidi is in an extra good mood, she offers you a glass of Frizzante to toast to your findings. It's definitely an experience! Webgasse 4, 1060 Vienna
8- ARIAN ALEXANDER COMMONE
As a stylist, Arian Alexander Commone knows his job and visiting his vintage store truly becomes an experience. Not only because you find designer pieces for reasonable prices but also because Commone loves to style his clients and gives expert advice with a fun touch. Gumpendorferstrasse 63b, 1060 Vienna
9- FRÄULEIN KLEIDSAM
Another gem among Vienna's vintage stores is Fräulin Kleidsam. In a well-selected store you find design and vintage pieces from the 80s and 90s to stand out of the crowd! Gumpendorferstrasse 10-12, 1060 Vienna
10 – POLYKLAMOTT
Opened in 1999, Polyklamott is one of the best second-hand shops in Vienna. Besides garments they offer a wide section of vintage sunglasses, and sometimes art. The storekeeper is a real expert and knows which shape suits you the best. Mollardgasse 13, 1060Vienna
11- UPPERS & DOWNERS
Pre-Loved, New Clothing & Fragrances – these three words describe the fashionable store Uppers & Downers best. Besides offering trendy fashion pieces they create a magazine with lovely editorials. Definitely worth a visit. Burggasse 46, 1070 Vienna
12- UNIKATESSEN
This is my favourite shop in Vienna (the other one is Song). Unikatessen, as the name suggests, offers unique pieces, which can be vintage or from emerging designers. The selection is edge and chic, made with Daniela Cismigiu's precise eye. Margaretenstrasse 45/11-12, 1040Vienna
13 – FLO VINTAGE
FLO VINTAGE is the oldest and one of the best secondhand shops in Vienna. They have an impeccable selection ranging from the 20s to the 80s. Besides vintage clothes, you will find custom jewellery, hats and bags. The owners are friendly and show you exactly what you will like. Schleifmühlgasse 15A, 1040 Vienna 
Title photo: Burggasse 24