10 Fall outfit formulas inspired by Alexa Chung 
Get the look.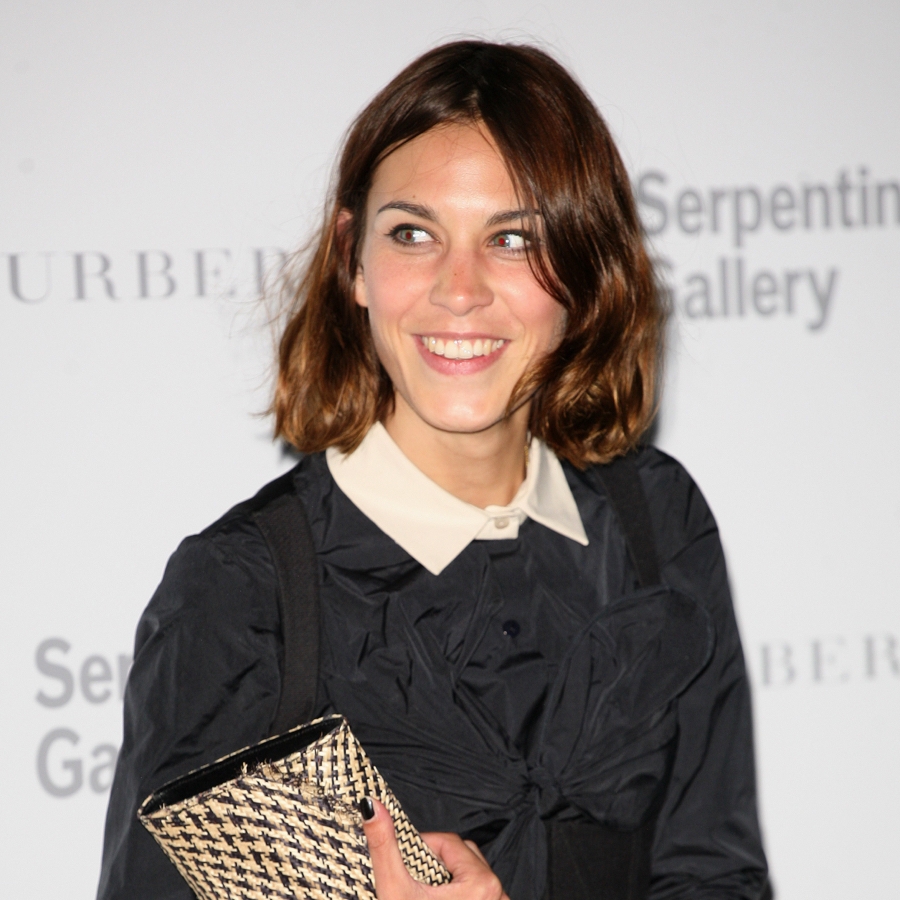 As you may already have noticed, we love Alexa Chung's style. Our fashion muse manages to look both cool and stylish in any situation and season of the year. So, we selected ten fall outfit formulas inspired by the British it-girl/model/presenter/influencer/fashion designer. By the way, Alexa Chung is what we like to call an influencepreneur.
Our editors select independently all products featured on Notorious-mag. However, when you buy through our links, we may get a commission.
Leather trenchcoat
Year after year, the elegant trench coats are back as soon as the first leaves start to fall. But Alexa Chung wears a trench with a twist. Instead of the usual waterproof gabardine, her trenchcoat comes in leather, which gives it a glossy finish and a more contemporary feel. With this outwear, Chung ticks two of the Fall trends that emerged from the streets of Copenhagen Fashion Week; leather and trench coats.
Shirt and tailored pants
This is the Fall of minimalism and simplicity. In this way, Alexa Chung has create a power duo for the season 2020. The stylish presenter of Next in Fashion likes her shirts buttoned-up, and she wears them with tailored pants. Chung's polished outfit formulas, like this one, take you from the office to a dinner party and are easily recreated.
Cardigan and denim
The cute cardigans are a staple to have in your wardrobe. Easy to wear, it's a fall outfit formula par excellence. You can pair any cardigan with denim, be it with a mini skirt à la Alexa Chung style or with jeans. And following the Alexa Chung's style, complete your fall outfit with preppy loafers, which are one of the major shoe trends this year.
Camel coat and white t-shirt
Again a proof that this fall is all about simplicity. The super chic and timeless camel coat elevates the white t-shirt Alexa Chung wears. Combining high and low pieces are key for her fall outfit formulas, and the camel outwear helps achieve a perfectly balanced look. Alexa Chung formula-style can be summarized in camel coat + denim jumpsuit + white tee + and, don't forget, something signature. In her case, she is wearing the Phone charger as a belt.
Vest
Vests are the heroes of transitioning pieces and great outfit formulas for fall. Wear a vest paired with leather trousers in the best Alexa Chung style. Additionally, you can layer the bourgeois vest over t-shirts, shirts and dresses to give you just the right amount of warmth.
'70s folk style
A quilted jacket, white jeans and a '70s folk-style scarf on the head; the perfect fall outfit formula for a day in the British countryside, or anywhere else, for that matter.
White shirt and black turtleneck
The fashion-savvy Chung knows that the best outfit formulas for autumn happen when wearing layers, especially the foolproof combo white shirt and black turtleneck. Choose a white shirt with ruffles for extra fashion points.
Tartan
Like a true British It-Girl, Alexa Chung wears Tartan, of course. A fall outfit formula you can never go wrong with is to pair tartan garments such as a blazer, pants or coat with basically anything. And don't be afraid to mix the Scottish pattern with other prints, you'll love how modern plaid looks when worn with dots or animal prints. Read more about the history of tartan and how to wear it in Plaid: we want to wear it till the end of Winter.
Denim, cardigan and boots
In the best French girl style, Alexa pairs her jeans with a cardigan and boots. A very simple fall outfit formula that looks fantastic because of her savvy styling. She wears the cardigan with nothing under it and leaves the top button undone for a touch of sexiness.
Trench coat and jumpsuit
A classic trench coat elevates any outfit. Here, in a typical Alexa Chung style move, she makes the outwear more contemporary by pairing it with a jumpsuit. An unexpected yet very stylish combination that allows you to keep wearing summer jumpsuits into fall.
Title photo via Shutterstock.