The 10 best weekend bags for short getaways 
Traveling in style.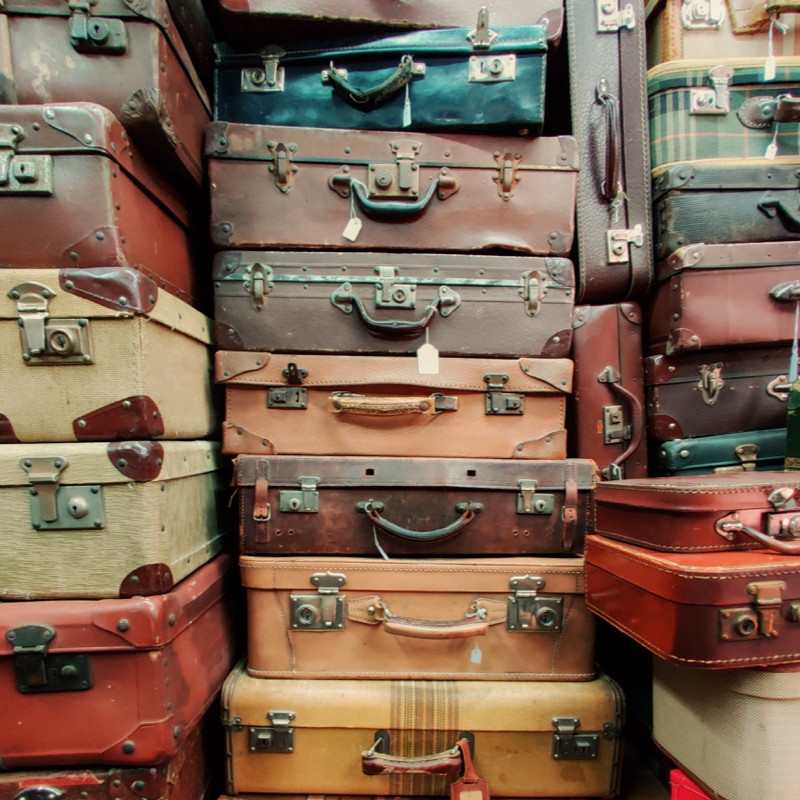 Whether it's a spontaneous weekend escapade to the beach, a weekend in Paris or a couple of days at your friends' in the countryside, having the right travel bag is essential for any stylish man. And if it's a romantic getaway, well, then it's more than essential! Because, yes, we women do look at your shoes and your bags too.
So we selected the best travel bags for you, paying attention to both their style and practicality.
Our editors select independently all products featured on Notorious-mag. However, when you buy through our links, we may get a commission.
The chicest weekend bag
This beautiful leather bag is made by James Purdey and Sons, the quintessentially British company known for making the finest shotguns since 1814. The elegant design and fine craftsmanship make Purdey's The 48HR Leather Weekend Bag the chicest travel accessory you can have.
Function meets style
The Hook & Albert Garment Weekender Bag is not only elegant but also extremely practical. The hand-made leather duffel bag is ideal for the weekend and business trips. It comes with a garment section that fits perfectly two suits, keeping them wrinkle-free. It also has shoe pockets and external pockets too. The practical weekend bag meets carry-on flight requirements.
Military Olive
The cool duffel bag in military olive is a staple piece you can carry everywhere. Adventure-ready, the Saturday NYC by Norfolk is perfect for short getaways. The nylon weekend bag comes with a detachable shoulder strap, expansional panel and both internal and external zippered pockets.
Vintage travel bag
Traveling in style while doing good is possible thanks to Vintage Leather Travel Bag by Vida Vida. When buying this weekend bag, a Cambodian child in need will get a school bag through the charity United World Schools.  The stylish and long-lasting travel bag is hand-crafted in leather and lined with military canvas.
Luxurious weekend bag
Made by the traditional Holland & Holland in cowhide Pony skin style, the Oversized Weekend Holdall is a luxurious travel bag big enough to carry all you need for a weekend.
Tartan and camouflage
Vela Tartan & Camou Duffle Bag comes in a fun tartan and camouflage print. The weekend bag has an easy-access outer pocket, an internal zip pocket and cell phone pocket so that documents and telephone won't hide, lost in the middle of your clothes.
Solid and water-resistant travel bag
Like the most traditional duffle bags, this is a top-loading travel bag that you close on one end with solid metal hardware. The Cabin Size Duffle Bag is hand-made in solid and water-resistant leather by Mr Fox. A sturdy and cool piece that will accompany you for many years to come.
Minimalist weekend bag
Go minimal with the Geneva Large Weekend Holdall by John Lewis & Partners. Unstructured, the lightweight travel bag is finished with faux leather trim, full lining and an internal zip-up pocket.
Sustainable and sporty
Patagonia's Black Hole Duffel Bag is made of 100% Recycled and water-resistant Polyester. You can use it as a duffel bag or backpack. The versatile weekend bag has external pockets and an internal mesh compartment to keep small things.
The classic travel bag
Travel in style, no matter if it's a business overnighter or a weekend escapade. You can't go wrong with this classic and timeless leather weekender. The Weekender Leather Duffle Bag is made in Italy and has a detachable shoulder strap and internal pocket.
Now that you already have your new travel bag, why not spend the weekend at the charming Hotel Elephant? Watch the video to discover where it gets its name from, and learn about the hotel's surreal story.
[fvplayer id="52″]
Title photo by Kin Wai Cheung via Unsplash.