Tarantino and the timeless Hawaiian shirt 
Cool and genderless.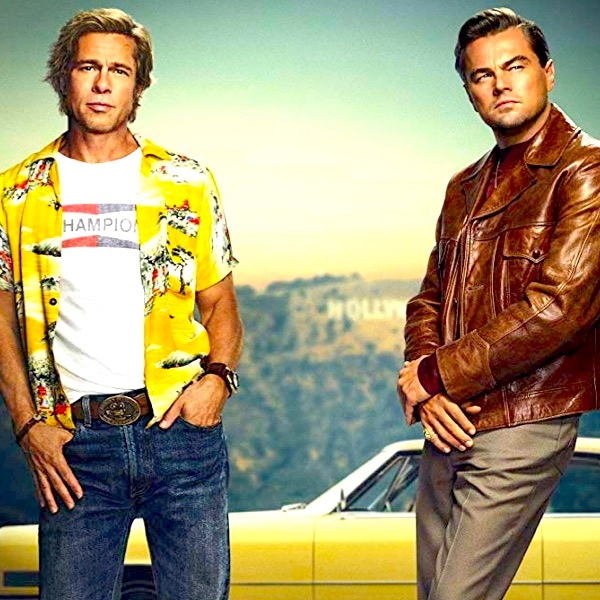 The latest Quentin Tarantino movie made an estimated 40.4 million dollars in one weekend only; the highest-grossing Tarantino opening weekend ever. Once Upon a Time in Hollywood takes us to the final moments of Hollywood's Golden Age in 1969. Tarantino's movie stars Leonardo DiCaprio as a faded TV actor, and Brad Pitt, his stunt double, whose signature style is tight jeans, a yellow Hawaiian floral shirt over a Champion T-shirt, and aviator sunglasses.
Some of the most memorable characters of Tarantino's movies wear Hawaiian shirts, as Clarence Worley in True Romance. Now, the tropical flower shirt is back thanks to the cool stuntman Cliff Booth in Once Upon a Time in Hollywood.
The movie's costume design
The costume designer of the movie, Arianna Phillips, says that "great costumes illustrate characters and (…) have the power to transport the audience to a time and place without saying anything." Phillips does precisely that. Tarantino's movie and Pitt's timeless Hawaiian shirt transport us straight back to 1969. This year of the moon landing, the release of Easy Rider and The Brady Bunch, Woodstock and the hippies, the assassination of Sharon Stone, and war.
When the costume designer read Tarantino's script, she immediately understood who the characters were and who'd wear a Hawaiian shirt. She prepared a box for her interview with Tarantino. She put in this box photos and collages of her visual impression of the text and a mixed CD of songs that played in L.A. in the late '60s. Finally, Phillips also put a vintage Hawaiian shirt in the director's size in the box. She got the job!
According to Phillips, Once Upon a Time in Hollywood isn't a film about fashion. She says the costumes came from the characters whereas "fashion is a reflection of the culture; it's a reflection of what's happening at a specific time." Well, maybe it isn't about fashion, but thanks to Tarantino's movie, the Hawaiian floral shirt is a fashion staple that is definitely cool and on-trend again. Although I must say, we told you before here!
So get your bold flower Hawaiian shirt, prepare the popcorn and enjoy the latest Tarantino movie! By the way, this is the ninth film of Tarantino, who once said he would only make ten movies and then retire, will he?
If you purchase something through the links in this post, Notorious-mag will get a commission.
And still in the tropical state of mind, here's how you can use coconut oil in your beauty routine:
[fvplayer id="188″]
Photo courtesy of Netflix