#CloseEyeOn: Sy&Vie bags, the wearable sculptures you need 
Handcrafted.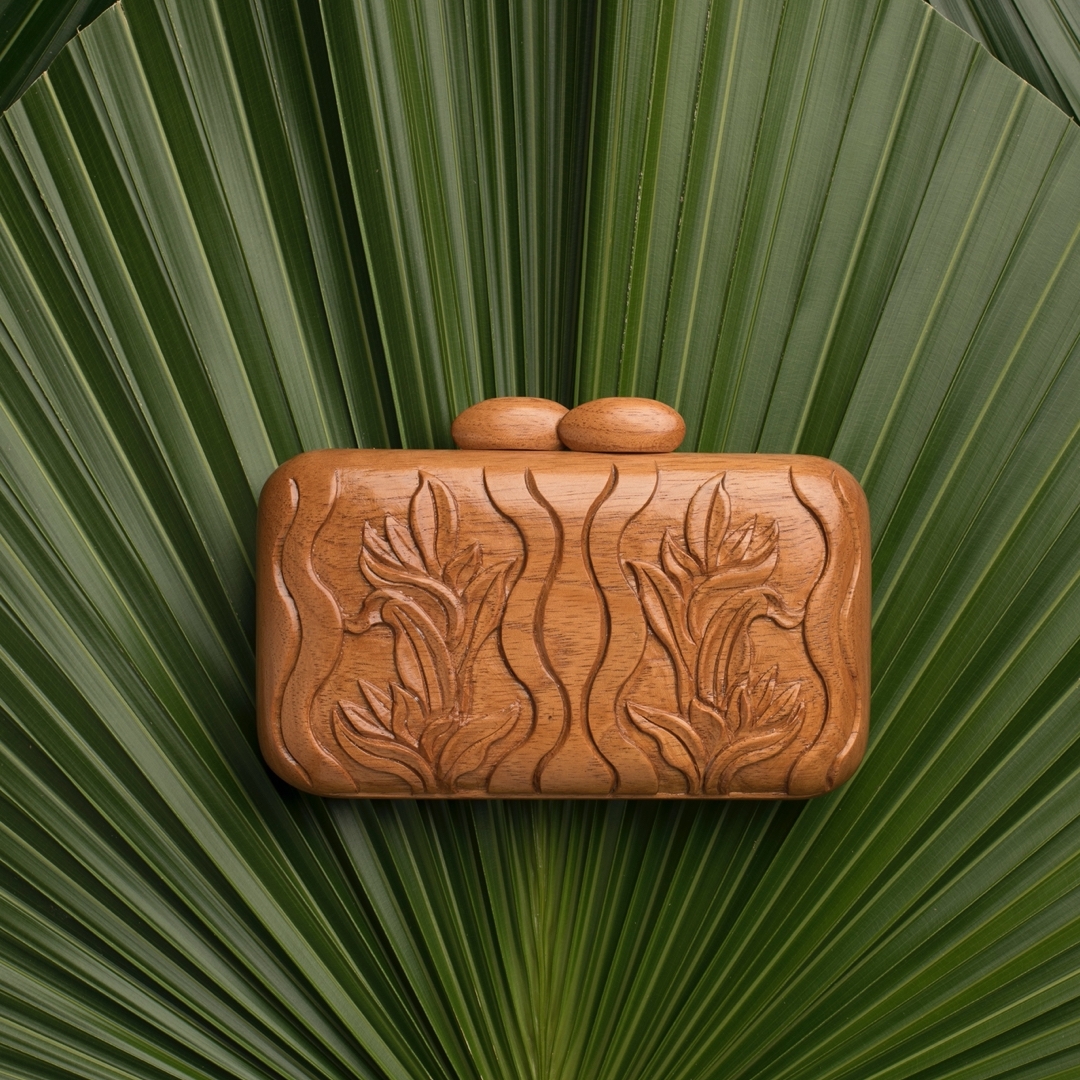 Who doesn't love to have a one-of-a-kind piece that nobody else has? Or to be among the first ones to wear a brand that flies under the radar? If you're looking for unique, handmade bags that combine modern design, craftsmanship, heritage techniques, and sustainable materials, Sy&Vie is the label for you. Carved out of various Brazilian woods and embellished with delicate inlay, Sy&Vie bags are like small sculptures that each tells a different story. Additionally, the founder of the luxury handbag label, Sylvie Quartara, has honed the technique of assemblage to create her wearable art pieces.
What makes Sy&Vie bags so unique
Sy&Vie clutches and bags are more than accessories; they are like delicate portable paintings that celebrate the beauty of nature. Thanks to elegant colour combinations and unexpected details like feathers, animal-shaped or acrylic clasps, they become the centrepiece of any outfit.
The intricate clutches come to life through the hands of talented artisans, wood-carvers and metalworkers. They take over 140 hours to hand-make each bag, from the first sketches to the final product. Sylvie Quartara explains that "it isn't enough to have a great idea. You have to also sit with the artisan and see what is possible to do and what isn't". Consequently, besides being beautiful and creative, Sy&Vie handbags are also easy to wear. She adds, "there is no use making a wonderful bag that weighs 4 kilos". 
Above all, Quartara uses sustainable wood, fallen leaves and twigs, gemstones, feathers, wool, and even sand to create the eye-catching bags' flowing curves and geometric designs. In her Nature-à-Porter collection, the designer assembles and arranges contrasting natural materials and found objects. She recreates sceneries that inspire her, for instance, a blue sky and flowers from her garden or a Tuscan landscape. The fabulous Sy&Vie assemblage and inlay wood bags are both timeless and contemporary, being an ode to slow fashion.
A passion for creation in every sense of the word is just part of who I am. Creating to bring beauty, happiness, and joy is part of my nature. 

Sylvie Quartara
A bit about the designer Sylvie Quartara
Sylvie Quartara launched Sy&Vie bags in 2014 after having designed home accessories, silk scarves, and handmade shoes for over 20 years in Paris, Milan and her native São Paulo. Born to a French father and Brazilian mother, Sylvie combines the French chicness and Brazilian joie de vivre when creating her one-of-a-kind handbags.
The mother-of-three first used wood inlay when designing shoes. The signature of her high-end footwear brand was the striking inlaid wooden heels. Certainly, by taking this craftsmanship to the next level with Sy&Vie, the creative designer found in bags and clutches the perfect canvases to express herself, combining art and fashion.
Sy&Vie handmade bags are available in Paris and online at By Marie, and in London, at the showroom Blanc. All photos are courtesy of Sy&Vie.
And to go with your chic accessory, why not wear some bold cocktail rings?
[fvplayer id="228″]

'