Striking gold in luxury vintage jewellery 
Best of Vestiaire Collective.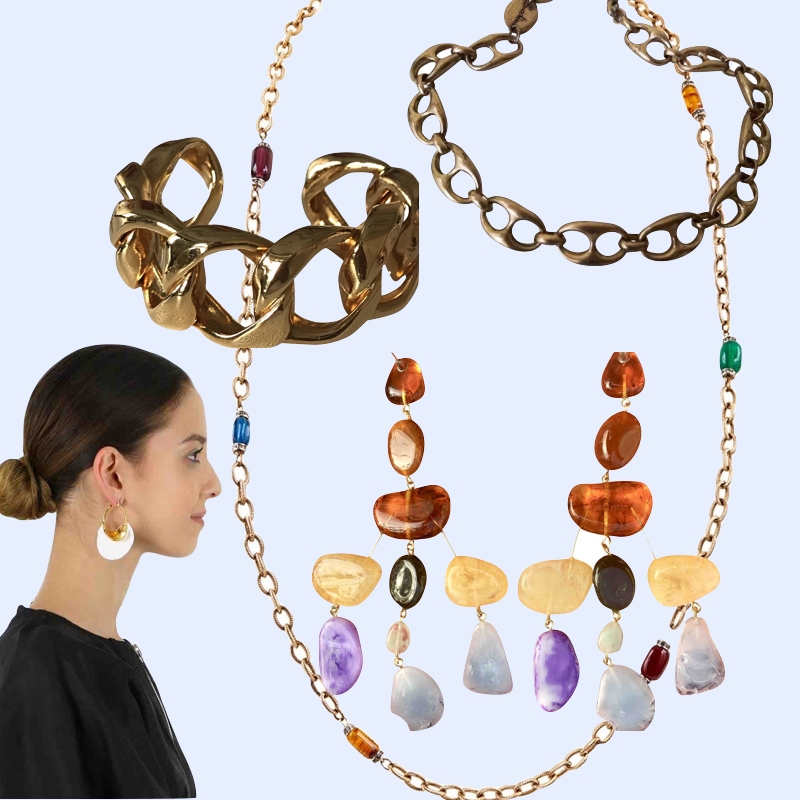 As you already know, we love going on a treasure hunt to find the best luxury vintage jewellery available in our favourite second-hand shops. In these times of coronavirus crises, circular fashion has become more important than ever.
Buying vintage jewellery is a sustainable way to refresh your bling collection. And wearing vintage jewellery instead of fast-fashion pieces makes you stand out from the crowd.
We scoured one of the biggest second-hand fashion platforms, Vestiaire Collective, to hand-pick the best luxury vintage jewellery pieces having in mind the trends for 2020. But hurry because they will sell faster than hotcakes. If you purchase something through the links in this post, Notorious-mag will get a commission.
Oversized links
Whether in gold or silver, the '80s-inspired oversized link chains are this year's main jewellery trend. The bold chain necklaces and bracelets make even a basic white t-shirt look super polished and high-end.
Beads
Delicate chains with colourful beads are layered overlapping each other, creating a calculated mess.
Statement earrings
Oversized hoops, long chandelier earrings and bold colourful crystals frame your face and are very contemporary.
Pearls now & forever
Wear the classic pearls in pieces with modern designs or mixed with chunky link chains.
Statement necklaces
Dress up your outfit wearing a statement necklace. Bold golden pieces scream luxury.
Fabulous Flora
Nature has always inspired jewellery designers and we'll never get tired of jewels with flowers and leaves.
Precious ménagerie
Ménagerie jewellery has fascinated women throughout history and still does. From serpents to lions and butterflies, these pieces are real finds.
Cuffs and bracelets
Wether with colourful stones, in plastic or leather, bold cuffs are timeless and utterly chic.
Love, love, love
Jewellery pieces with hearts were a must in the '80s but they never go out of fashion.
Charms, the more, the merrier
Don't be shy; layer several necklaces with plenty of charms and pendants for a chic-bohemian vibe.
Brooches and pins
Update your wardrobe by adding brooches to your outfits. We love the vintage feel of these chic Chanel and Marni brooches.