Sofia Coppola's fashion style is everything we want now 
Timeless chic.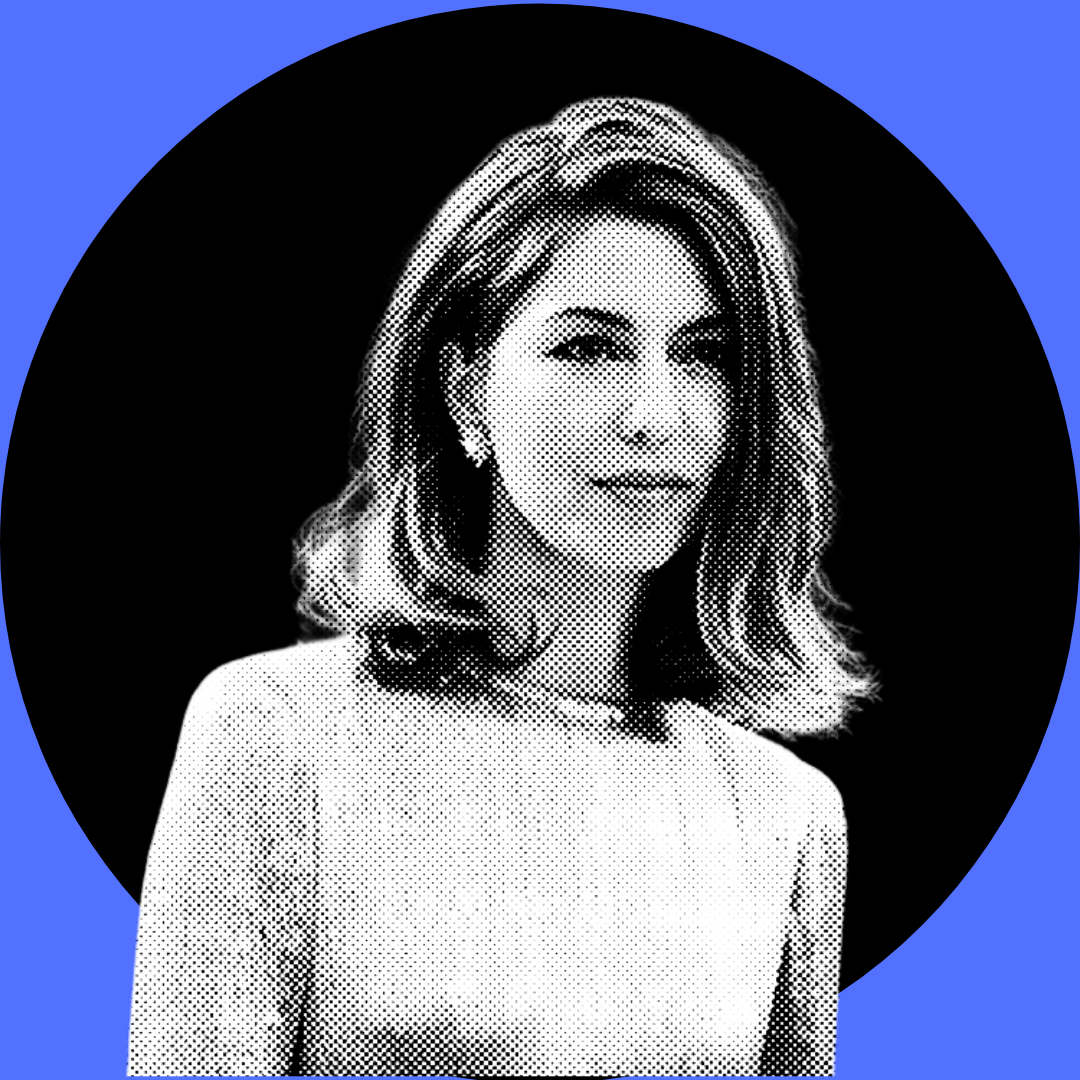 The second woman to ever win the Best Director Award at Cannes, and Academy Award winner for Best Original Screenplay, Sofia Coppola is also a fashion icon. However, she doesn't follow trends. In other words, she's found her personal style and stuck to it since. In other words, Sofia Coppola's fashion style is what every woman looking for. Her effortless chicness works wherever she goes or does; from the role of mother of two kids to the glam on the red carpet, from practical work outfits to party looks. And in this article, we'll decode Sofia Coppola's timeless chic.
American girl, with Italian roots and French style
In the Instagram above Sofia Coppola is wearing a Chanel Jacket with Chanel slave bracelets paired with her SC bag for Louis Vuitton.
Firstly, having lived several years between Paris and New York and married to French musician Thomas Mars, Sofia Coppola's minimalist fashion choices have a very French-girl-style vibe. For example, she elevates a navy sweater and jeans with chic accessories; a classic bracelet, necklace, and Chanel ballerinas.
Before the film industry, Sofia Coppola worked in fashion.
Sofia Coppola's interest in fashion is not a new thing. That is, as a 15-year old, the daughter of filmmaker Francis Ford Coppola interned at Chanel and said she learned a lot by watching Karl Lagerfeld work. Then, in the '90s, Copolla co-founded the fashion label Milk Fed that sold mostly in Japan. But Sofia's collaboration with Louis Vuitton is historic. Her capsule collection includes the timeless SC bag, clutches, and retro wedge sandals, which all mirror Sofia Coppola's fashion style and understated elegance. So, it's no surprise that Sofia Coppola this year was in the centre #CHANELMetiersdArt show AW21-22.
One of Coppola's timeless chic formulas is a simple T-shirt
Although Coppola's style may look simple, she invests in good quality clothes, like this combo t-shirt and black trousers from Chanel.
Another top that Sofia Coppola loves is the Breton t-shirts. For instance, here she elevates the tee and black denim outfit with the effortlessly Chanel pump, clutch and ivory bangles.
And even walking in the street, Sofia Coppola manages the perfect high-low balance. As a result, her t-shirt and jeans outfit looks chic with the timeless Cartier watch and cool sandals, which we'll continue to wear in spring 2022.
Similarly, the jogging jeans with high heels and red lipstick bring the same chic-simple balance that makes the relaxed outfit more polished.
Although a fan of black and white, Sofia Coppola has a wild side too.
Sofia Coppola's style is usually monochromatic or a combination of basic colours, but she shows here that leopard print has already become as neutral as black in fashion.
Every woman needs a masculine shirt in the wardrobe.
Crisp Oxford shirts, a timeless piece and a must in Sofia Coppola's style. Here, for example, she wears a masculine blue shirt with her chic Cartier watch. The look seems simple; however, her easy-to-wear shirts are custom-made. In fact, they come from the luxurious Parisian shirt-maker, Charvet, on Place Vendôme.
How Sofia wears classic cardigans
Besides perfectly-cut shirts, French-girl-style cardigans are also a staple and a classic fashion statement in Sofia Coppola's wardrobe.
Consequently, Coppola wears the cardigan over her shoulders to complete her navy and black look. The beauty lies in the details, as for example, the buttons embellishing her sailor-style trousers.
Sofia Coppola keeps the same coolness on the red carpet.
Certainly, we won't see Sofia Coppola revealing boobs or wearing a deep side slit dress on the red carpet. At premiers and awards, the Italian film director wears romantic classic dresses with a twist. Although with simple lines, her outfit looks pure luxury thanks to the material and modern silhouette.
In the same vein, a shimmering Chanel suit is all she needs for a sophisticated look. As a result, even at gala events, Sofia Coppola stays true to her timeless fashion style, and her hair and makeup are subtly done.
Not so basic white shirt
Certainly, the film director wears often crisp white shirts, from classic models to more contemporary ones like this one with puffy sleeves.
Being timeless and elegant, the style icon likes to wear black and white looks like, for example, this tuxedo paired with a white shirt.
Coppola makes a tailored bermuda shorts looks super chic.
Sofia Coppola elevates her bermuda shorts by pairing them with white shirts and heels. Additionally, accessories like the SC Louis Vuitton bag or cufflinks add chicness to her looks.
Get Sofia's lifestyle
You can have a little taste of the chic lifestyle of Sofia Coppola by enjoying the wine her father, Francis Ford Coppola, makes in his Napa Valley winery. He named the wine after Sofia, as a tribute to his only daughter. You can find Sofia wines here.
Our editors select independently all products featured on Notorious-mag. However, when you buy through our links, we may get a commission.
And to keep the glam level up here's some more fashion inspiration with the best red carpet looks at film festivals.
[fvplayer id="162″]