Skincare trends of 2023 that you can do at home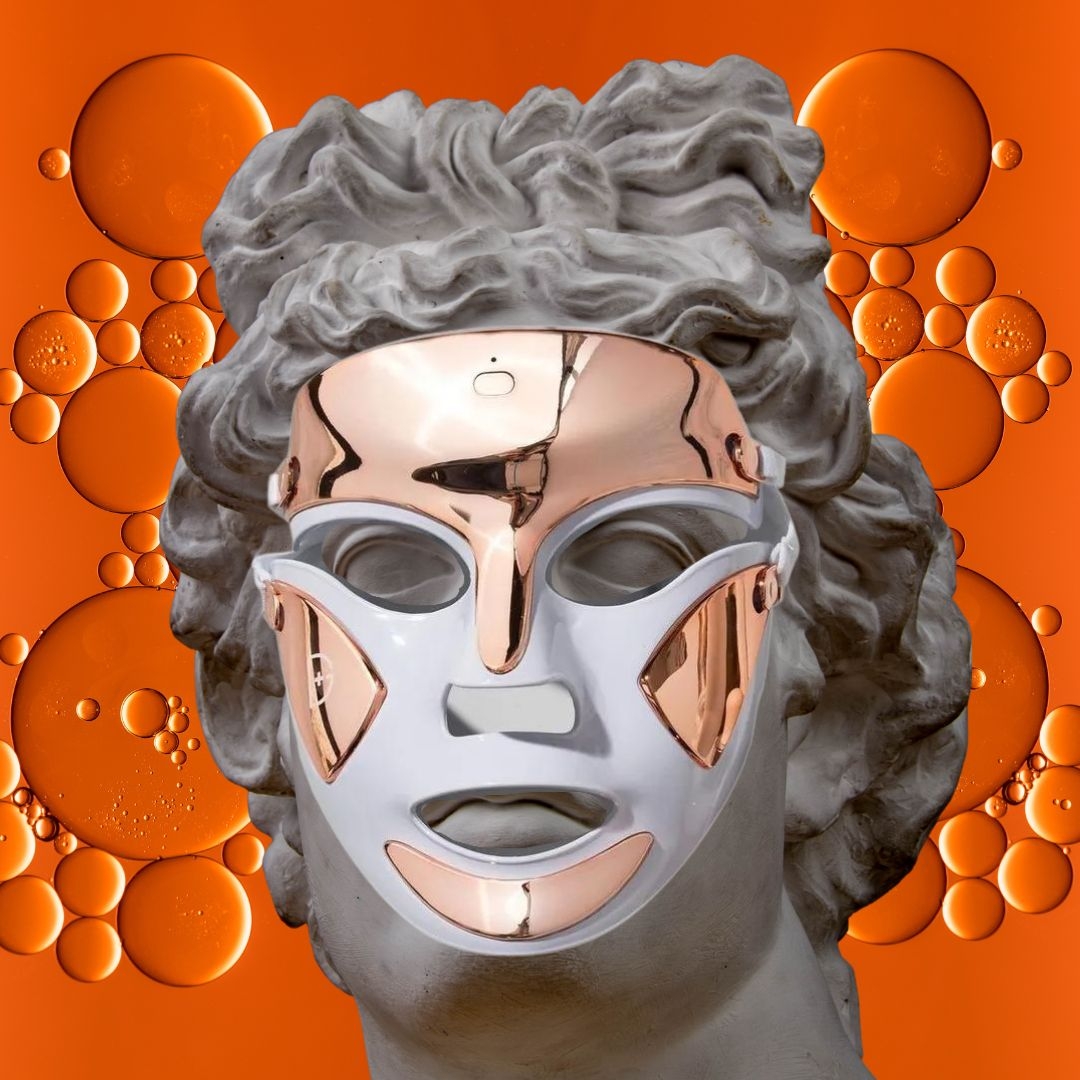 We already know you've made a list (again) of what you will start doing better in the new year. I sincerely hope you stick to starting to exercise, eat fewer carbs and cut out sugar. And if your list contemplates taking better care of your skin (Did you finally stop sleeping with makeup on?), you're reading the right article. Of course, the health of your skin is related to your lifestyle. Still, we will discuss skincare trends 2023 that can be done at home, focusing on non-invasive treatments and products that have similar effects to cosmetic procedures but without the associated costs, pain, and downtime. 
1- At-home devices
Nowadays, women know more about their skin and the treatments available on the market.  And since the pandemic, the bridge between home treatment and the doctor's office has narrowed. On top, technology has brought efficient and safe beauty devices into our homes, and they fight skin conditions on a professional level. That is one of the significant skincare trends 2023; at-home devices. It's about microcurrent facial toning devices, infrared saunas, and at-home chemical peel kits. 
2- Active Aging
Another important shift in skincare treatments involves the positive approach to ageing. Women prefer subtle treatments which improve skin conditions without dramatically changing the course of nature. Ageing is a gift, and it is inevitable. So much so that The Institute for Anti-Ageing (IIAA) in the UK has been rebranded as the Institute for Active Ageing. 
3- New skincare terms you want to know
Treatments are changing; therefore, new names and terms are entering the beauty market. One of them is 'Tweakment'. According to Dr Frank Lista, a leading Canadian doctor from the Plastic Surgery Clinic in Toronto, tweakment is a trend that refers to primarily non-surgical, minimally invasive treatments that can enhance your look but in a very subtle and natural way. So when we're talking about tweakments, we usually refer to treatments like micro-needling treatments and LED facials, amongst others.
Another skincare term you'll be using in 2023 is 'Notox'. It is about products formulated to mimic the effects of injectable wrinkle relaxers and fillers but without the use of neurotoxins like botulinum toxin (e.g., Botox). They may contain ingredients such as peptides, which can help to stimulate collagen production and smooth the appearance of fine lines and wrinkles.
4- Here are the devices + products to use in 2023
ZIIP BEAUTY – More technically advanced than any other at-home tool on the market, this device was created by a team of electrical engineers, scientists, medical doctors, researchers and skincare expert Melanie Simon. It uses a nano current to lift, tighten and sculpt facial muscles.
SOLAWAVE – The award-winning SolaWave Advanced Skincare Wand with Red Light Therapy is already a cult fave with celebrities. It combines four powerful skincare technologies: Microcurrent, Red Light Therapy, Facial Massage, and Therapeutic Warmth to create the ultimate at-home facial. SolaWave helps promote healthy skin, smoothes the appearance of blemishes and fine lines, minimizes breakouts, stimulates facial muscles, decreases puffiness, and increases blood flow & circulation.
SNOXIN –  The potent formula boasts a clinically proven biomimetic peptide that minimizes muscle contractions to soften the appearance of dynamic lines and wrinkles instantly. The supercharged serum instantly revitalises the complexion while providing long-term anti-ageing benefits. Snoxin is known on TikTok as the 'botox in a bottle'.
SHANI DARDEN RETINOL- Shani Darden is a facialist who treats Rosie Huntington-Whiteley and Jessica Alba. Forbes listed her Retinol as the best in the market. It combines with lactic acid and will leave your complexion looking firm, toned and visibly more radiant.
LA ROCHE-POSAY – Retinol and Vitamin C will not be missed in your facial diet in 2023. La Roche-Posay bundle contains Retinol to be used at night and Vitamin C for the day. By combining these two powerhouse ingredients, the serum leaves the complexion looking brighter and more even.
ROSE INGLETON SUPER FRUIT BRIGHTENING CLEANSER- Multitasking product, Rose Ingleton Cleanser combines fruit extracts to support a daily glow, hyaluronic acid and pro-vitamin B5 to help keep your skin hydrated.
TATA HARPER CLARIFYING CLEANSER – Another multitasking product. This foaming gel treatment comprises 12 high-performance botanicals that flush out impurities, balance sebum production and soothe redness. We especially love its cooling effect on the skin.
RÉVIVE – Uniting anti-acne and anti-ageing ingredients into a single product, RéVive gel thoroughly treats the dermis. Saturated with 0.5% Salicylic Acid, the formula exfoliates and detoxifies the complexion, removing excess oil and sebum to cleanse the face without leaving the skin tight or dry.
ACNECIDE FACE WASH – It is an expertly formulated wash-off treatment for facial acne. This topical face wash is enriched with the active ingredient 5% benzoyl peroxide, helping to remove up to 95% of bacteria which leads to acne spots.
5- Download the Notorious Skincare infographic for free
Notorious has created for you a chart with the most frequent skin aspects and the best treatments to address them. Save the image to your desktop for when you're in doubt about which tweakment or notox to use.