Shoes that we wear but belong in Museums 
Walking pieces of art.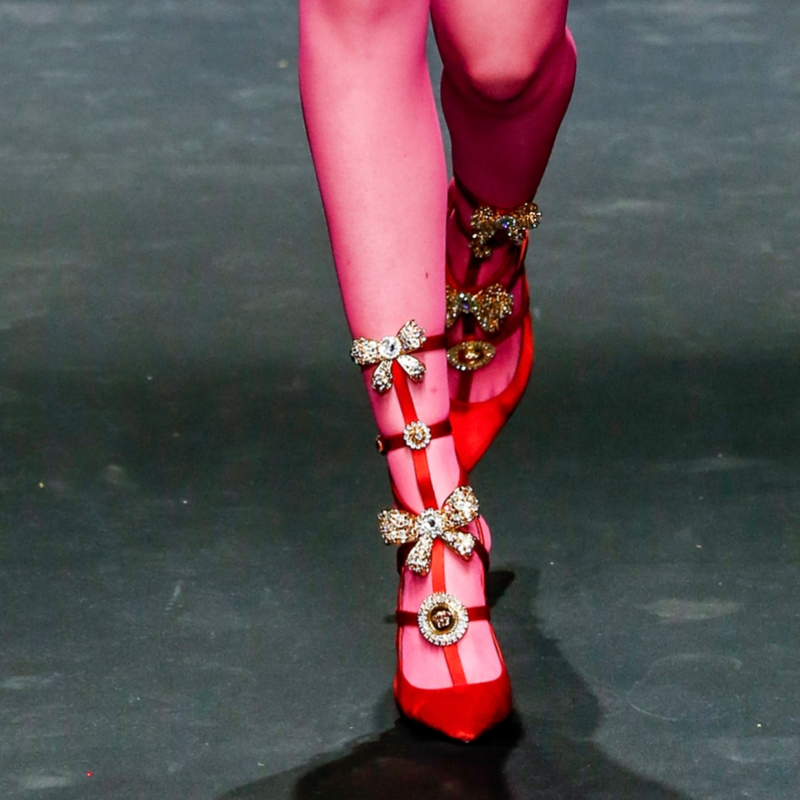 Being a woman, we are pretty sure you are as obsessed with shoes as we are, which is absolutely alright since many of the shoes we wear are works of art that belong in Museums!
Footwear designers have created over the years shoes that have changed fashion and marked eras. These historical models are now part of permanent collections of several museums.
If you purchase something through the links in this post, Notorious-mag will get a commission.
Victoria & Albert Museum
These mock-croc platforms became especially famous after causing Naomi Campbell to fall over on the runway in 1993. The iconic shoes designed by Vivienne Westwood are at The Victoria & Albert Museum in London. The V&A has an impressive footwear collection. With around 2.000 pairs of shoes, it shows the history from different cultures throughout 3.000 years. For example, the groundbreaking shoes Alexander McQueen created for his last catwalk show in 2010. McQueen developed entirely new shoe shapes like the surreal Armadillo boots that seem to defy the foot anatomy. Salvatore Ferragamo and Christian Louboutin are also present. Additionally, you'll see the quintessentially British Dr Martens. The chunky working class boots were a symbol of subculture movements as the Skinheads, Punks and Goths. Later, Dr Martens became a fashion statement. Sneakers as Nike Air Max are there too, as an essential part of fashion history, these shoes belong in museums.
Rossimoda Shoe Museum
These fabulous bejewelled shoes were designed by Christian Dior in 1968 and belong to the Rossimoda Museo della Calzatura. The footwear museum is located at the historical Villa Foscarini Rossi, between Padua and Venice. It showcases a collection of over 1500 luxury shoes produced by the Rossi factory. The Italian company makes footwear for international high fashion labels as Loewe, Donna Karan and Kenzo. Among many others in the museum's collection are Emilio Pucci, Christian Lacroix, Fendi, Givenchy, Yves Saint Laurent and Céline. These incredible shoes tell the story of fashion throughout the years.
Photos Credit @Victoria and Albert Museum, London, © Rossimoda Shoe Museum and Shutterstock