Royal empowerment: Elisabeth of Belgium or how to be a modern princess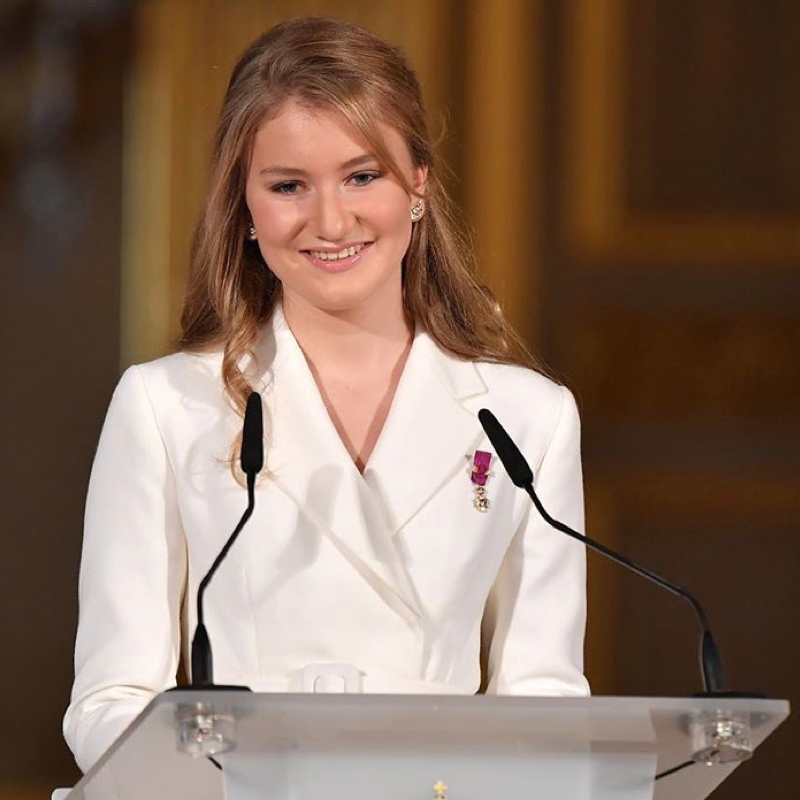 Title photo @belgianroyalpalace
If you think tough military schools are only for future kings and boys of royal families, well, think again. Elisabeth, Princess of Belgium, is the personification of royal women empowerment. The 18-year-old student shows the world how to be a modern princess by enrolling at the Royal Military Academy in Belgium.
Royal empowerment: the first Queen Regent
Princess Elisabeth, Duchess of Brabant, is the first-born child of King Philippe and Queen Mathilde of Belgium. She is the first in line of succession to the Belgian throne, thanks to a change in the law. The modern princess will be the first woman to become Queen Regent of Belgium over her younger brothers, Prince Gabriel, 16, and Prince Emmanuel, 14.
Military training for Elisabeth of Belgium
The future Queen of Belgium studied at UWC Atlantic College in South Wales before attending the same military school her father went to when he was a young prince. The modern princess has just started the military initiation phase with her 169 fellow students. There, they will learn discipline, military values, how to read maps and shoot guns. After the four-week initiation, Elisabeth of Belgium will follow the same program as the other students, starting classes in military and social sciences.
Once she becomes Queen Regent, Princess Elisabeth of Belgium will also become the Commander in Chief of the Belgian Army. So, her training and in-depth understanding of Belgium's military defence, Army, Air Force, Navy and Medical, will come in handy!  But for now, it's setting up army tents, marching with backpacks and tactical training for the modern princess. Now, this is what we call girl power and royal empowerment!
As a mother of three and actively working for The Crown, Duchess of Cambridge is also a role model for many women. Watch here 10 little known facts about Kate Middleton.
[fvplayer id="39″]