Rolling Stones' Charlie Watts will be remembered for his music and suits 
The coolest RS.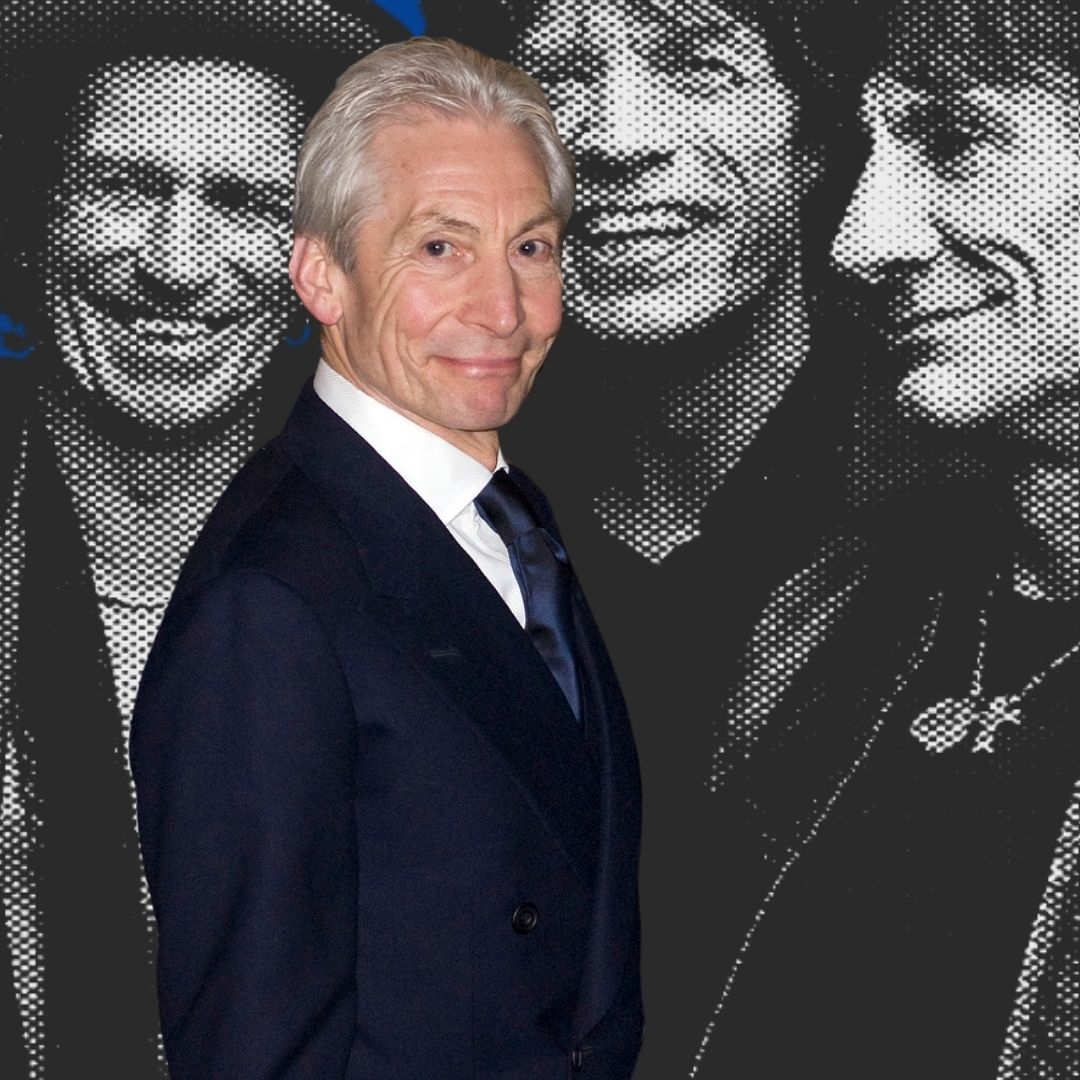 Very emotional and deserved tributes have flooded the media since the announcement of The Rolling Stones' drummer Charlie Watts passing. Most eulogies highlight Watts's stoic and reserved way of playing the drums, his cool demeanour on stage, and his love for classic jazz. Charlie Watts' death is a sorrowful moment for Rock 'n Roll and pop culture in general. The Stones have marked the music landscape like few, and Charlie Watts was a pillar of the iconic band.
Much was already said about his role as the anchor for the so often troubled by egos super-band. Reportedly his calm and understated role in the group helped the Stones through many crises. And Charlie Watts's understatement is reflected in his sartorial style as well, which we would like to highlight here.
Saville Row tailoring and Rock 'n Roll attitude
For the classic aficionado, Charlie Watts will also be remembered for his stylish, dapper Savile Row tailoring. Yes, Watts, throughout his life, prefered the classic look of London's finest sartorial addresses to that of the momentaneous fashion. Whilst rebellious outfits were the obligatory fashion statement of the 60s and 70s, The Roling Stones drummer seemed unimpressed by the trends of the day and stood out as a rebel within the revolution, leaving the outrageous looks for his bandmates Mick Jagger and Keith Richards.
What, at first glance, may seem like a contradiction is very much in perfect sync with the idea of Rock 'n Roll grandness; being unapologetic about your style and sticking to your beliefs.
He was thorough in music and fashion
Speaking to the American monthly men's magazine GQ  in 2012, The Rolling Stones' Charlie Watts explained: "I have a very old-fashioned and traditional mode of dress. So, I get embarrassed. I always felt totally out of place with the Stones. I mean the way I looked. Photos of the band would come back, I'll have a pair of shoes on, and they've got trainers. I hate trainers, even if they're fashionable."
It is rumoured that Charlie owned over 200 suits and mainly wore bespoke shoes. According to Keith Richards, Watts would "spend day after day in Savile Row with his tailors, just feeling the quality, deciding which buttons to use". Setting him thus apart from the fashion dictated pop culture he was part of, making him a pop icon by default.
Charles Robbie Watts was born in London in 1941, the son of a London, Midland and Scottish Railway lorry driver. He began playing the drums at 14, aiming for a career in jazz ( his heroes were Miles Davis and Charlie Parker ). In case music did not work out, he played in jazz combos and worked on the side as a graphic designer for advertising agencies. But in 1963, he took a chance and signed with the Stones. He made his first appearance with the band at Ealing Jazz Club on January 12 or February 2, 1963.
Classics live forever.
Notorious photo collage_image @Commons.Wikimedia_ @Siebbi