RIP Kenzo Takada: the man who introduced Japanese fashion to the world.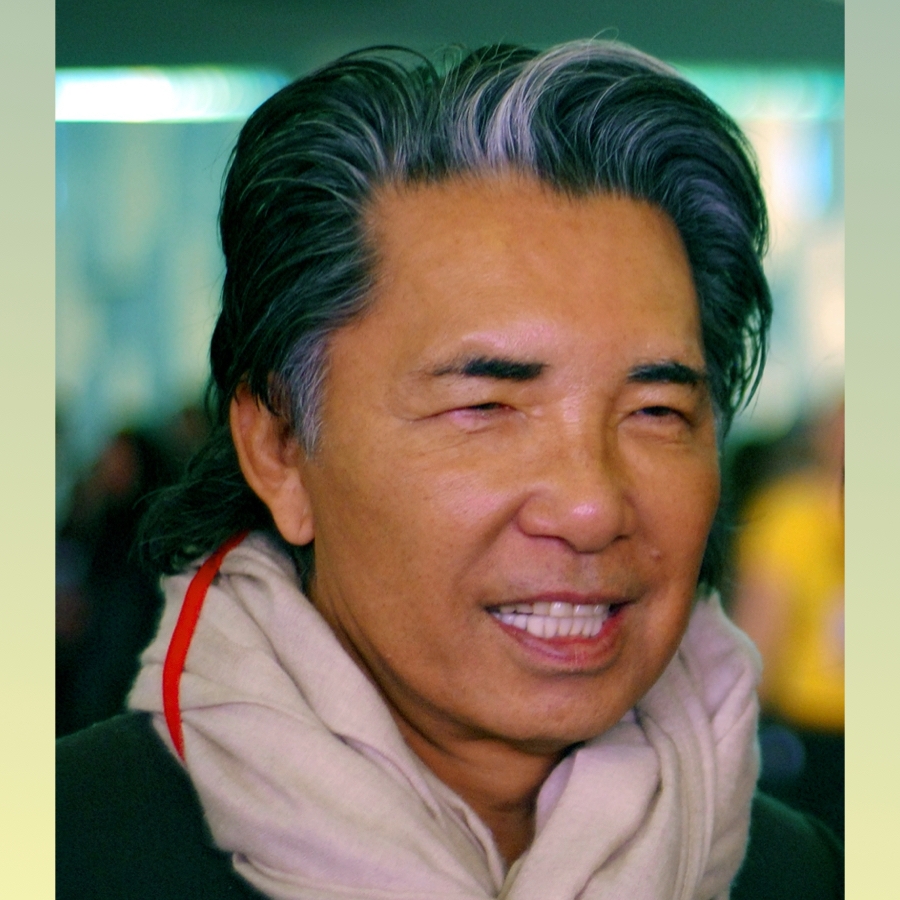 The fashion world has taken social media to express sadness and pay tribute to the Japanese fashion designer Kenzo Takada who passed away on Sunday in Paris due to Coronavirus related complications. With the death of the 81-year-old designer in the midst of Paris Fashion Week, we see Paris as, indeed, the capital of fashion and haute couture. In fact, the City of Light is where so many new ideas and styles were first introduced, as for example, the Japanese fashion that gained international relevance. 
Fashion Blogger Yu Yu with a Kenzo bag during London Fashion Week. Photo by Kirstin Sinclair via Getty Images.
Kenzo Takada in Paris
It was 1964 when the young Japanese fashion designer decided to leave Japan for the first time with a one-way ticket aboard a boat to Paris. During the six-week-long trip, he stopped in several ports, including Hong Kong, Vietnam, Singapore, Sri Lanka and Egypt. This journey would inspire not only his multi-cultural fashion style but also his mantra: "The world is beautiful". Kenzo Takada, AKA Kenzo, opened his first store six years after arriving in Paris, with a kimono-inspired collection.
"a designer with immense talent, he gave colour and light their rightful place in fashion. Paris is today mourning one of its sons". 

Anne Hidalgo, the mayor of Paris.
Kenzo Takada's influence in fashion
From the beginning, the Japanese fashion designer made his mark in Paris. The kimonos of his first collection were quite a contrast with the sleek suit and space-age fashion style of the '60s. Kenzo Takada once said he "would like to be remembered as the designer who crossed boundaries". And crossing boundaries indeed he did, introducing to the West the Eastern way of wrapping loose layers around the body. Kenzo explained, "My work was always about freedom and harmony".
He was extremely creative in the way he combined the world's varied cultures with the French fashion, mixing joyfully loud colours and mismatched prints.
Kenzo, today
The iconic eye graphic created by the duo Humberto Leon and Carol Lim for AW13. Photo @notorious-mag.
In 1993, Kenzo Takana sold his fashion house to the French luxury goods company LVMH. But the Japanese fashion designer remained as the brand's creative director until 1999. He then retired in order to spend more time with his family and travelling.
Meanwhile, Kenzo, the label, experienced a boom, since 2011, celebrities and fashion enthusiasts around the world have been wearing Kenzo signature tiger and eye graphics.
The fashion house stated;
"Today, his optimism, zest for life and generosity continue to be pillars of our Maison."
RIP, Kenzo Takana.
Title photo by michell zappa via wiki commons.