Check Queen Maxima of the Netherlands' best looks as she turns 50 
Best 50+ style.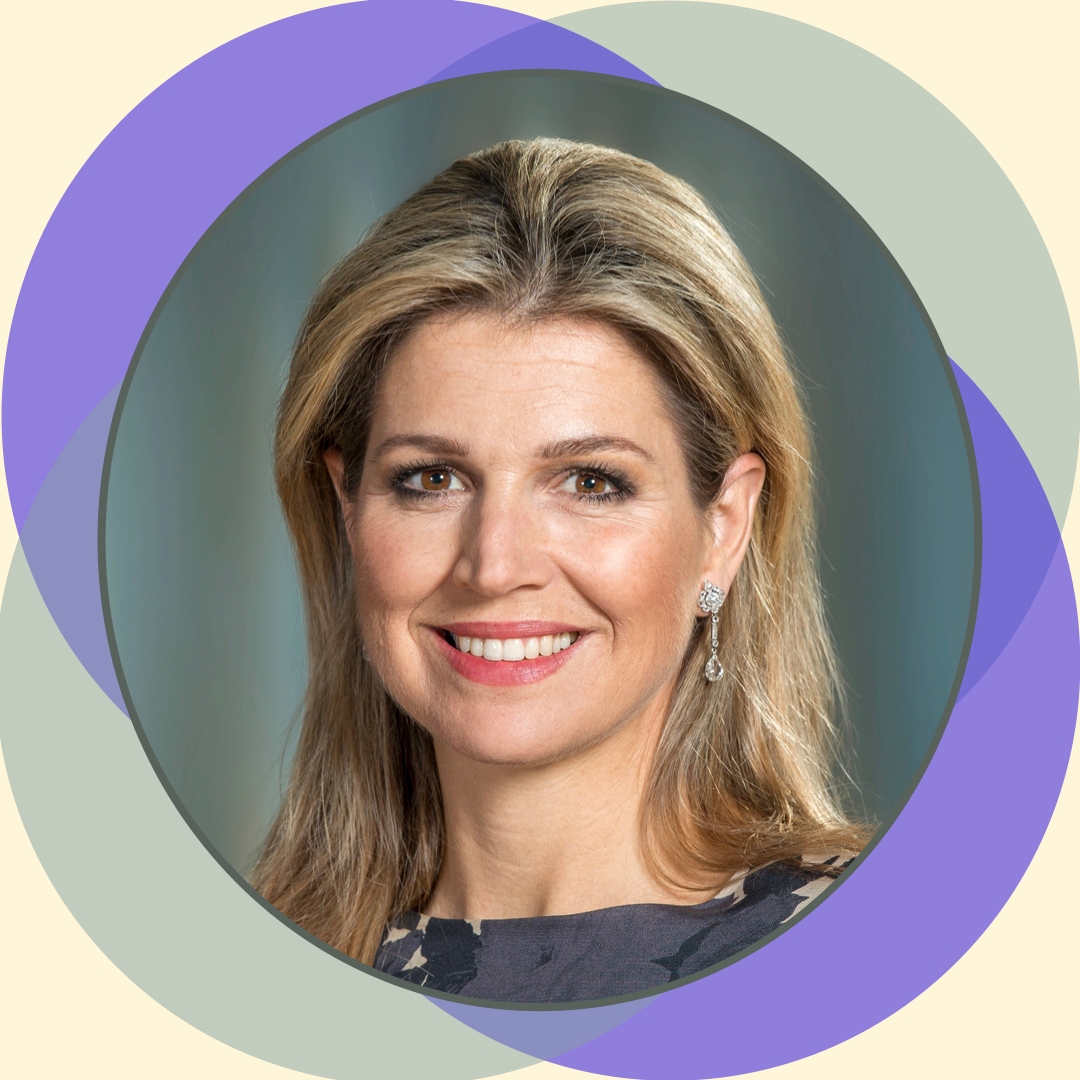 Queen Maxima of the Netherlands is known for her bold fashion style, whether wearing bright red with purple, shimmering gold or statement hats, she is one of the most fashion-daring royals. And as Queen Maxima turns 50, we want to celebrate her birthday by showing you her best looks.
Our editors select independently all products featured on Notorious-mag. However, when you buy through our links, we may get a commission.
The wedding
The Argentina-born met her husband during the Seville Spring Fair. She was working at a bank in New York at that time. After that, she worked in Brussels and they were married three years later. As she turns 50, let's look back at Queen Maxima's wedding day; the bride looking stunning in a Valentino gown.
Bold and bright
Since she became a public figure, she's been drawing everyone's attention with her bright coloured looks and open smile. Actually, vibrant colours are a perfect choice to stand out from the crowd. We've seen this with other Royals like, for example, Queen Elisabeth.
Working mum
Queen Maxima is not loved only for her fun style and joie de vivre, she is also admired for being a hard-working member of the royal family. Her energy and dedication to the many charities she supports are an example for younger generations. In fact, the mother-of-three has a full agenda.
Among the many charities and causes Queen Maxima champions, education, coaching, social welfare, and inclusion are her particular concerns. She is the patron of the Orange Fund, which supports projects relating to social cohesion and participation, such as small-scale community initiatives and mentoring projects to empower young people in the Netherlands and the Caribbean part of the Kingdom. Besides visiting these many initiatives, the Queen also awards, every year, three outstanding or innovative projects that have brought different groups of people together. Additionally, she is a member of the Netherlands Committee for Enterprise, which offers financing opportunities for small businesses and women entrepreneurs. And let's not forget that the Queen also represents the Netherlands in conferences around the world.
Royal appearances
Each and every royal appearance is a feast of colours. Queen Maxima has a special predilection for red hues, we often see her in burgundy, bright red, and pink. And, of course, she frequently wears orange, the national colour of the Netherlands. To balance the bubbly colours, the silhouettes are structured and modern.
But when wearing a more discreet outfit, the stylish queen adds some oomph with statement necklaces and earrings or wide-brimmed hats. Above all, I especially love this stunning flower-embellished hat she wore at Ascot.
Turbans
To celebrate Konigsdag (King's Day) 2021, Queen Maxima wore matching dress, purse and turban. This is not the first time she chooses this stylish headpiece. She wore a turban to Prince William and Kate Middleton's wedding in 2011, and also commemorated D-Day in 2014 wearing a yellow turban and aviator sunglasses.
Fashion inspiration
The Dutch queen knows how to use fashion to make her mark and has become a trendsetter. Therefore, a legion of fans awaits her outings eagerly to see what Queen Maxima will wear next, especially now that she turns 50. Although a colour fan, she wears beige and neutral quite often. The stylish queen likes statement sleeves. And because she loves fashion, she can surprise us with the latest trends as well, as the black leather dress she wore, very rock-chic.
We wish Queen Maxima of the Netherlands a happy 50th birthday!
Photo by RVD, Jeroen van der Meyde via Wikimedia Commons.