Queen Letizia Style: All the Spanish brands in her closet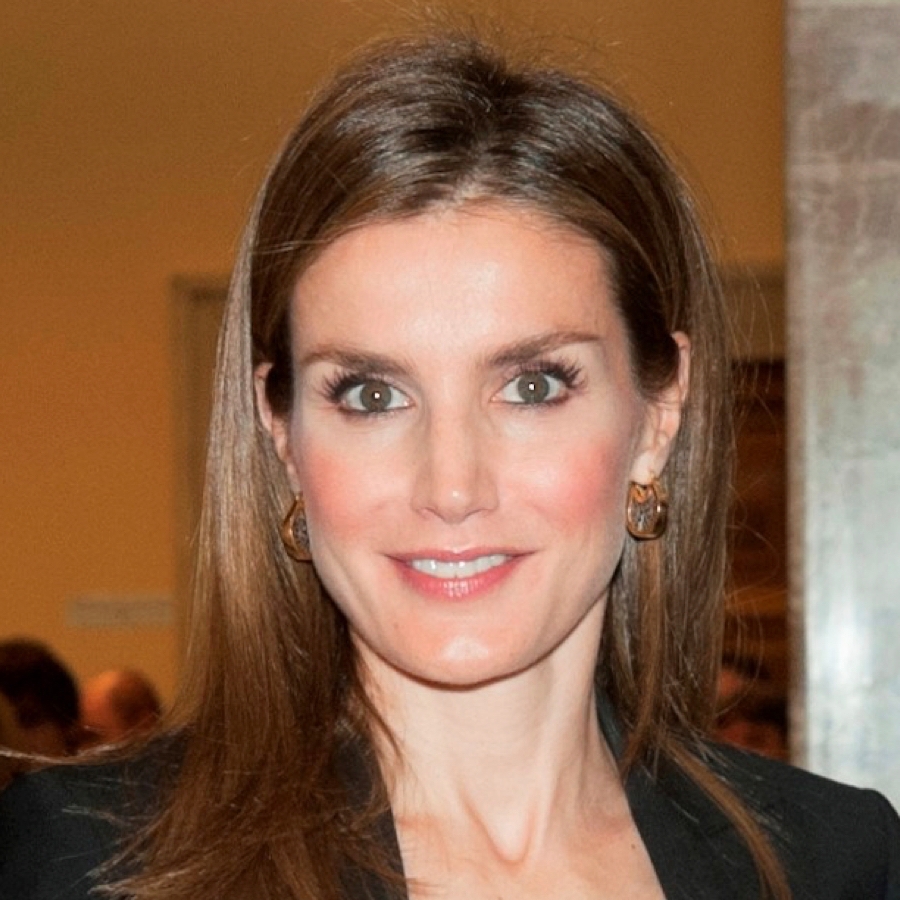 Over the years, Queen Letizia has become a powerful ambassador for Spanish fashion brands with her impeccable style. Each public appearance is a fashion statement, and Queen Letizia supports well-known "made in Spain" brands like Adolfo Dominguez and Felipe Varela. But also secret tips like the luxury brand Pertegaz, who designed her wedding gown and the dress Alessandra de Osma wore for the Liechtenstein wedding in Vienna recently. More importantly, Letizia champions newcomers. As a result of her trendsetting power, after she wears an emerging brand, the label becomes quickly fashionistas' must-have.
But what is Queen Letizia's style? She is famous for her classic choices, high-low outfits, mixing luxury brands and clothes that look expensive but come from affordable labels. Indeed, a wise fashion style, especially for a public person like her. Well, better stop talking because you want to discover the eight consolidated and newcomer Spanish brands in Queen Letizia's closet.
Massimo Dutti
The pocket-friendly upscale Spanish brand is famous for its soft cashmere, quality leather pieces and casual chic fashion like Queen Letizia's minimalist red dress. This is a great label to find timeless and classic basics for your capsule wardrobe.
Uterqüe
Uterqüe, the smallest but most upmarket brand from the giant Spanish fashion conglomerate Inditex, was the choice of Queen Letizia for a summer dinner. She wore a tiered dress with delicate lace and ruffles paired with espadrilles while on vacations. Uterqüe is more daring, less minimalist than Massimo Dutti but also offers timeless pieces.
Bleis Madrid
Blanca Rodrigues founded the Spanish brand in 2017 to offer, firstly, handmade women's tailored pieces like the suit Queen Letizia wore recently. She wore an elegant suit in pastel purple while World Cancer Research Day. The tailoring of Bleis Madrid is classic with a twist, perfect for contemporary elegant office outfits. According to Blanca Rodrigues, the blazer is a girl's wardrobe best friend.
On Atlas
On Atlas is a sustainable brand from the Spanish region of Galicia also in the closet of Queen Letizia. She wore an elegant cape blouse and matching Palazzo pants in white to attend this year's ARCO Contemporary Art Fair. Above all, On Atlas explains their collections are "made in Spain with natural or ecological fabrics, with beauty and quality as principles."
Galcon Studio
Pilar Gonzalez Alcón launched a few months ago Galcon Studio. The former creative director of the Spanish luxury fashion brand Delpozo designs and produces all its pieces in Spain. Therefore, Queen Letizia chose a chic navy blue top and skirt from the brand to attend a Film Festival in style.
The IQ Collection
Certainly, the IQ Collection is already the darling brand of several Spanish celebrities. For instance, the actress Paz Vega and Sofía Palazuelos, Duchess of Huescar are known to wear the brand. Inés Domeck, Marchioness of Almenara, launched the fashion label in 2020 and has already conquered Queen Letizia. The later wore a ruffled jumpsuit from the Jerez designer to the opening of FITUR in Madrid. Nevertheless, Ines Domeck  is not new to fashion and is considered one of the most elegant women in Spain. The designer translates her chic Andalusian style in collections with plenty of ruffles and Flamenco airs, like Queen Letizia' look; in other words, Spanish fashion at its best.
Maria de la Orden Studio
Queen Letizia wore a tiered striped dress in nautical style while on vacations on a Spanish island by this brand. Maria de la Orden founded her namesake fashion label after discovering artisans during her travels. They now make the brand's clothes around the world. The pieces are long-lasting and with an unique feel.
Psophia
Thanks to Queen Letizia fashionable style, the brand Psophia's fame sky-rocketed during this summer among the Spanish fashion enthusiasts. The queen wore a blouse with statement ruffled shoulders and delicate floral print that drew everyone's attention.
Title photo by Nexotur, CC BY-SA4.0, via Wikimedia Commons