Princess Victoria's outfit at the coronation and a new Jewellery trend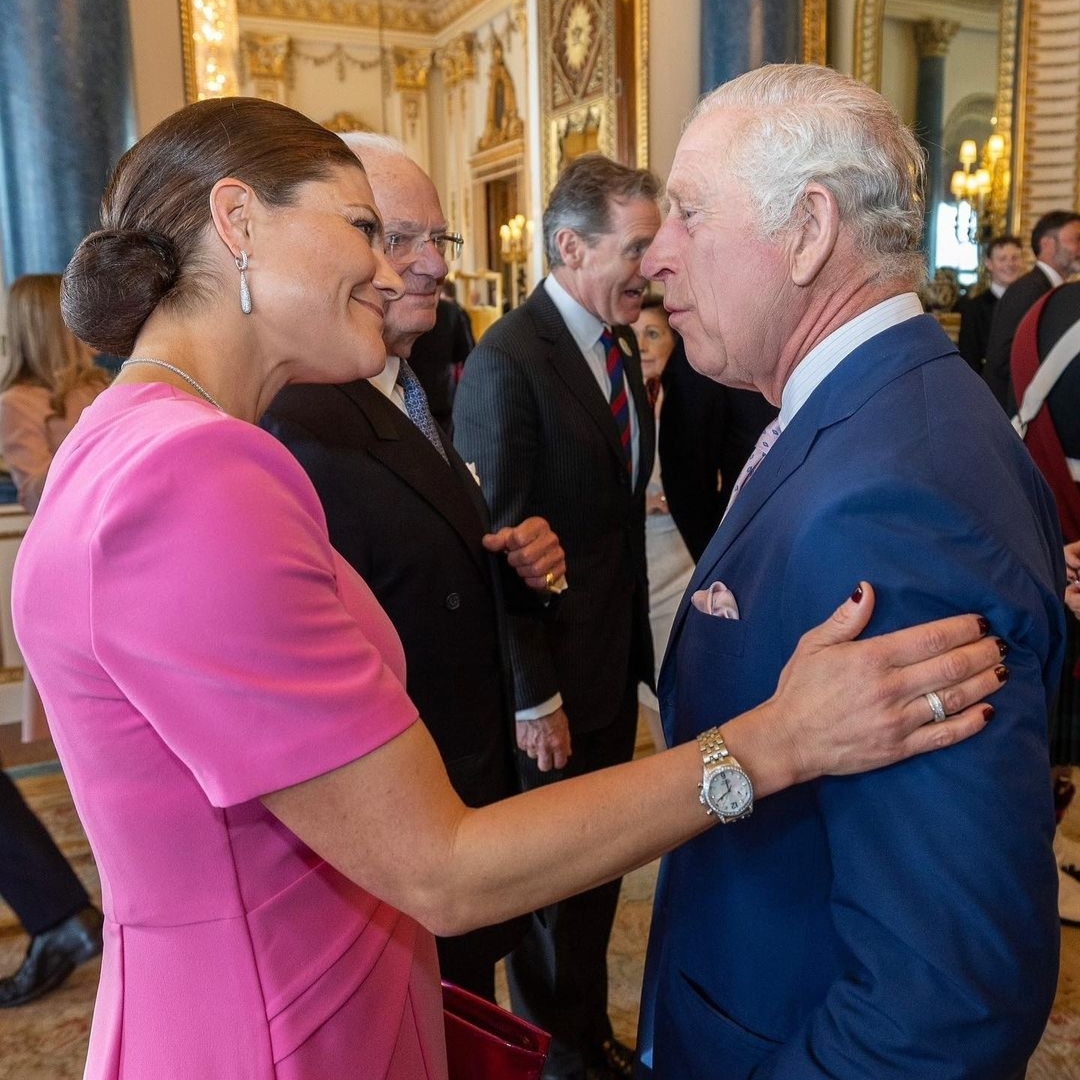 The Crown Princess Victoria of Sweden attended the coronation of King Charles III with her father, King Carl XVI Gustaf. The day before, the Princess attended a reception at Buckingham Palace and made headlines for her elegant outfit. Victoria was dressed in a stunning pink midi dress from Roland Mouret and fuchsia metallic shoes, accessorized with a pair of Engelbert Stockholm earrings and a diamond necklace with a ruby pendant. However, a detail in her outfit caught my attention and reminded me of a piece of new jewellery trend. Or better, a piece of jewellery that is making a comeback in party outfits.
The Detail in Princess Victoria's Outfit
The heir to the throne of Sweden was wearing a diamond-studded watch, The First Lady Chronograph from Epoch Stockholm. In fact, she was the only one among the royals wearing a watch. And why is that? Historically, it was considered improper for women to check the time in public, particularly at formal events such as weddings or cocktail parties. As a result, women often refrained from wearing watches on such occasions. But the jewellery industry created a way to 'hide' the watch, allowing women to check the time in an elegant way.
Thus was born the Sautoirs
Sautoirs are long necklaces adorned with precious stones or pearls that often conceal a watch within them. These intricate necklaces were particularly popular during the Art Deco era of the 1920s and are now making a comeback. At the recent Watches and Wonders 2023 event in Geneva, luxury brands like Chanel, Van Cleef & Arpels, and Jaeger-LeCoultre showcased sautoirs and hidden bracelet watches in their collections.
Check out some of the most stunning pieces we saw:
So if you're looking for a unique and elegant piece of jewellery, consider investing in a sautoir or hidden bracelet watch. You could opt for a modern piece from a luxury brand, or hunt for a vintage treasure. Either way, this is a trend that's here to stay.
Feature Image- Ian Jones/Foreign, Commonwealth and Development Office