Poltimore Tiara: The story of Princess Margaret's iconic jewellery piece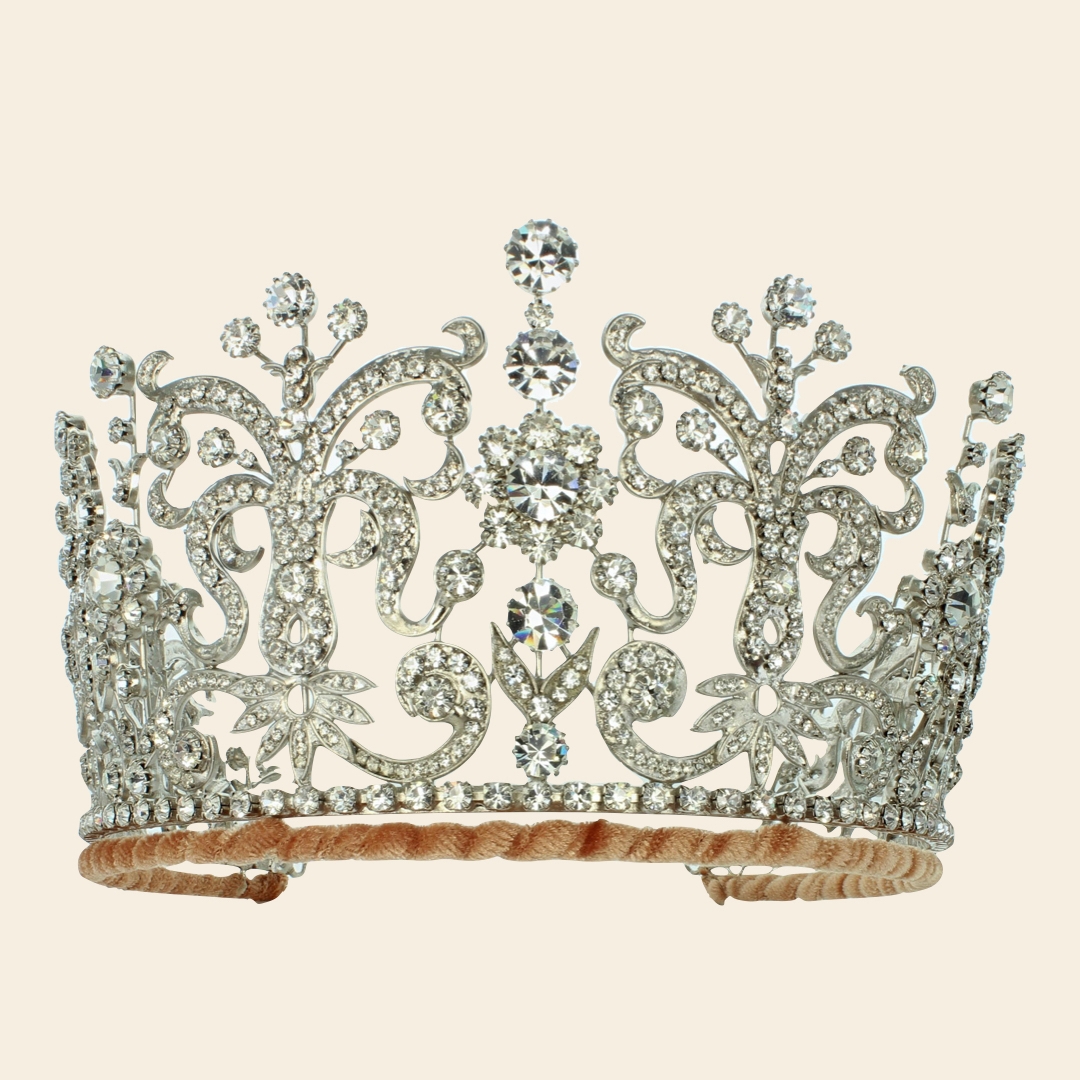 When Princess Margaret married Lord Snowdon in 1960, she didn't wear a tiara from the Royal Family's collection. All family members, like Kate Middleton, Meghan Markle, and Princess Beatrice, for example, borrowed tiaras from the Queen. But being the rebel she was, Princess Margaret chose to wear the famous Poltimore tiara she had bought at an auction. Now, how modern was that! After that, Queen Elizabeth II's youngest sister appeared at several glittering events wearing the stunning headpiece that became her trademark, including in a cheeky photo her husband and photographer shot (did someone say bathtub?)
The Poltimore tiara's origin 
Made in 1870 by jeweller Garrard, the fabulous tiara converts to a necklace and eleven brooches. It was made for Lady Poltimore the wife of the second Baron Poltimore and Treasurer to Queen's Victoria household. Lady Poltimore wore the shimmering jewel to the coronation of King George V in 1911.
In 1959, the family put the Poltimore tiara to auction, and Princess Margaret bought it for 5,500 pounds. Following her death in 2002, the piece was auctioned at Christie's and bought by an Asian private buyer for 926,400 pounds. 
The diamonds of the Poltimore tiara are set on a framework laced with a ribbon that matched Princess Margaret's hair. This made the enormous tiara look as if it were floating over her head. It was such an intricate work that the House of Garrad took around six months to make this multi-function jewellery piece.
Why did Princess Margaret buy the Poltimore tiara?
You may think it is natural that a bride should choose what to wear to her wedding. But not in the '60s, let alone being a member of a royal household. The fact that the 29-year-old princess bought her own jewellery was quite extraordinary.
Princess Margaret must have loved her bold and empowering move. Maybe that's why the Poltimore tiara was to become her signature piece. She wore it not only for her wedding but also for the shah of Iran's state visit. She also donned it as a splendid fringe necklace and as a necklace and brooches on several occasions. By the way, Princess Margaret's headpiece is said to be the largest and the most royal of all wedding tiaras in British history!
H.R.R. Princess Margaret may not have been a queen, but she certainly knew how to make an entrance. The image of her arriving at Westminster Abbey by horse-drawn carriage, wearing the über-chic Norman Hartnell gown and the stunning tiara, will remain memorable forever.
You may also like to read Princess life hacks: how to wear a tiara and watch the video about cocktail rings.
[fvplayer id="139″]
Titel photo via Getty Images.