Places we are dreaming to go this Summer 
For all types of vacations.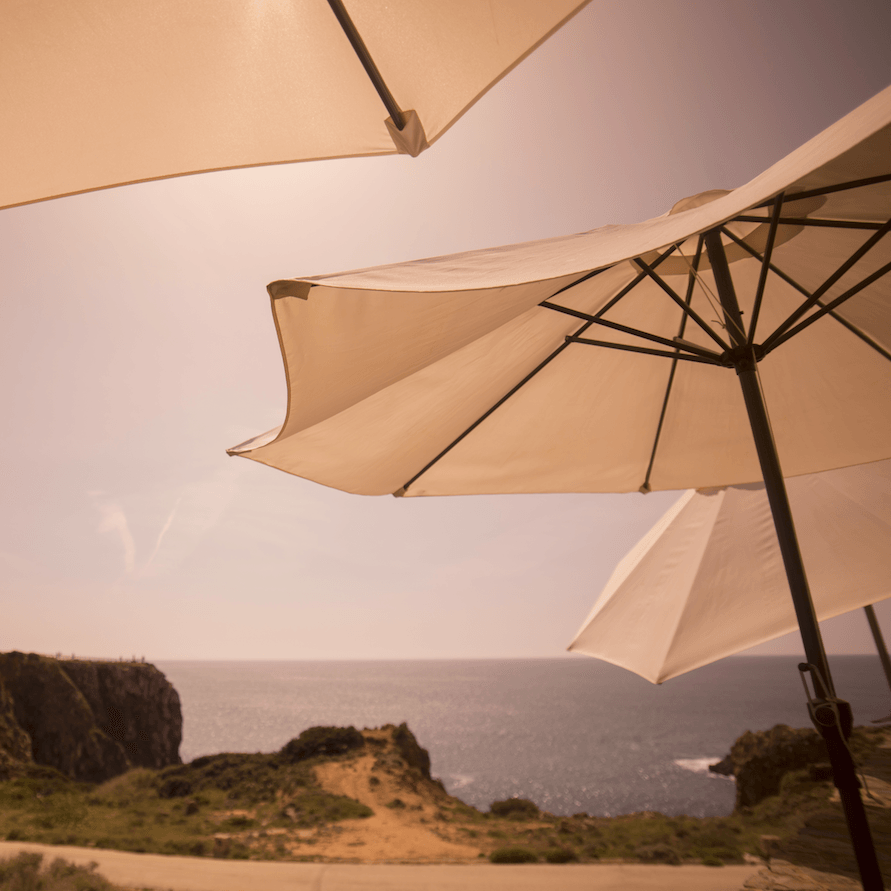 As soon as I hear the word "summer", I begin dreaming of white sandy beaches. But a fresh mountain cabin or a beautiful lake sounds perfect too. Mind you, visiting a new city isn't bad either. So, how can we choose the best place to go for summer vacations with so many options? To make your life and holidays easier, we prepared a list of fabulous summer destinations we are dreaming of going to. And we're sure you will find here some travel inspiration to help you decide where to enjoy the sunny days ahead, according to the type of person you are.
If you are a Beach Bum
Do you need your annual beach-fix to feel you had real vacations? I hear you. Nothing says summer vacation like listening to the sound of waves and seagulls. So, if you love lying on the white sand and reading a good book while sipping coconut water, here are the best places to go this summer:
Dreaming of wild, deserted beaches like me? Then, that's the right summer place for you! And the beauty is that you don't need to cross the ocean and go to some remote country. Costa Vicentina is only a two-hour drive south of Lisbon. Certainly, you won't find significant developments or fancy nightclubs there. Instead, there are plenty of cool beach bars and fish restaurants to go to during your summer vacations. The vast and wild beaches with breathtaking cliffs and dunes are seriously low-key. As a result, it's a favourite spot for surfers enjoying the simple life and the big Atlantic waves.
One of the most beautiful places in the region is the village of Odeceixe, by the river Ceixe, which marks the border between the Algarve and the Alentejo. Besides the beautiful beaches, the area is very agricultural, with vineyards, wheat fields and forests. There are only a few hotels and B&Bs in charming renovated Portuguese farmhouses and even an entire village, better book in advance your stay.
This s a difficult choice, so we've put Capri and the Ischia Islands on our list too. And since they're located in the Gulf of Naples, why not visit both?
Ischia is a volcanic island known for its thermal waters and Spas. The picturesque Ischia is also famous for the amazing medieval Aragonese Castle and archaeological museums with Roman remains.
On the other hand, Capri is the vacation spot of jet-setters and celebrities, yachts, and famous nightclubs. No wonder fashion designer Valentino invited his friends to celebrate in style his birthday there. Read Valentino celebrates his 87th birthday in Capri to discover the best places to visit, eat and party in Capri. And if you're staying on a boat, read Boat etiquette: how to be the perfect guest to make sure you will be invited again. 
If you are Countryside Person
Maybe you are a mountain aficionado and love the peaceful, quiet, and fresher countryside climate. So, here are some fabulous vacation spots for you, perfect for long hikes or tranquil relaxation.
Although I am a beach person, I visited the cute village in the Swiss Alps during the hottest summer days, and I must say the fresher air was quite a relief. The picturesque Zermatt is a beautiful place to enjoy your summer holidays in the foothills of the Matterhorn peak. But make sure to book in advance. There is plenty to do in the gorgeous mountain retreat; hiking, cycling and mountain climbing. You can also visit the breathtaking Gorner gorge, carved since the Ice Age, with its crystal turquoise water and the 220 million-year greenish rocks. Otherwise, go for a stroll around the Schwarzsee or a cable-car ride up to Matterhorn to enjoy the stunning view!     
One of the most fantastic places in the world to visit must be Iceland, and not only in summer. It is a place for nature lovers who enjoy trekking with breathtaking views of canyons and waterfalls. Iceland is famous for the Northern lights, although you will have more chances of seeing them from September on. In addition, there are whale-watching tours and the magnificent Blue Lagoon Geothermal Spa in a lava field because everybody needs a break once in a while! 
If you are a Culture Vulture
If you think that summer vacations mean exploring new cultures and history, there are many great places to go. First, of course, you want to enjoy museums, castles and beautiful churches filled with works of art, but most of them are quite crowded during the holidays. So consider avoiding the most famous cities; otherwise, you will have to elbow your way around the sights.
For those who are tired of the obvious Paris-London trips and want to stay clear from crowded touristic places, this Belgium city is a hidden gem with lots to offer. Ghent is a medieval city with lovely houses along the canals, which we recommend you see from a different perspective by taking a boat sightseeing tour. Visit the medieval castle Gravensteen, St Michiels and St Niklaas churches, Belfort and St Baafs cathedral, and stroll around the cute Ghent centre.
Watch now how to protect your skin on the beach.
[fvplayer id="266″]
Photos via Shutterstock