7 summer fashion brands that make you feel on vacation 
Good vibes.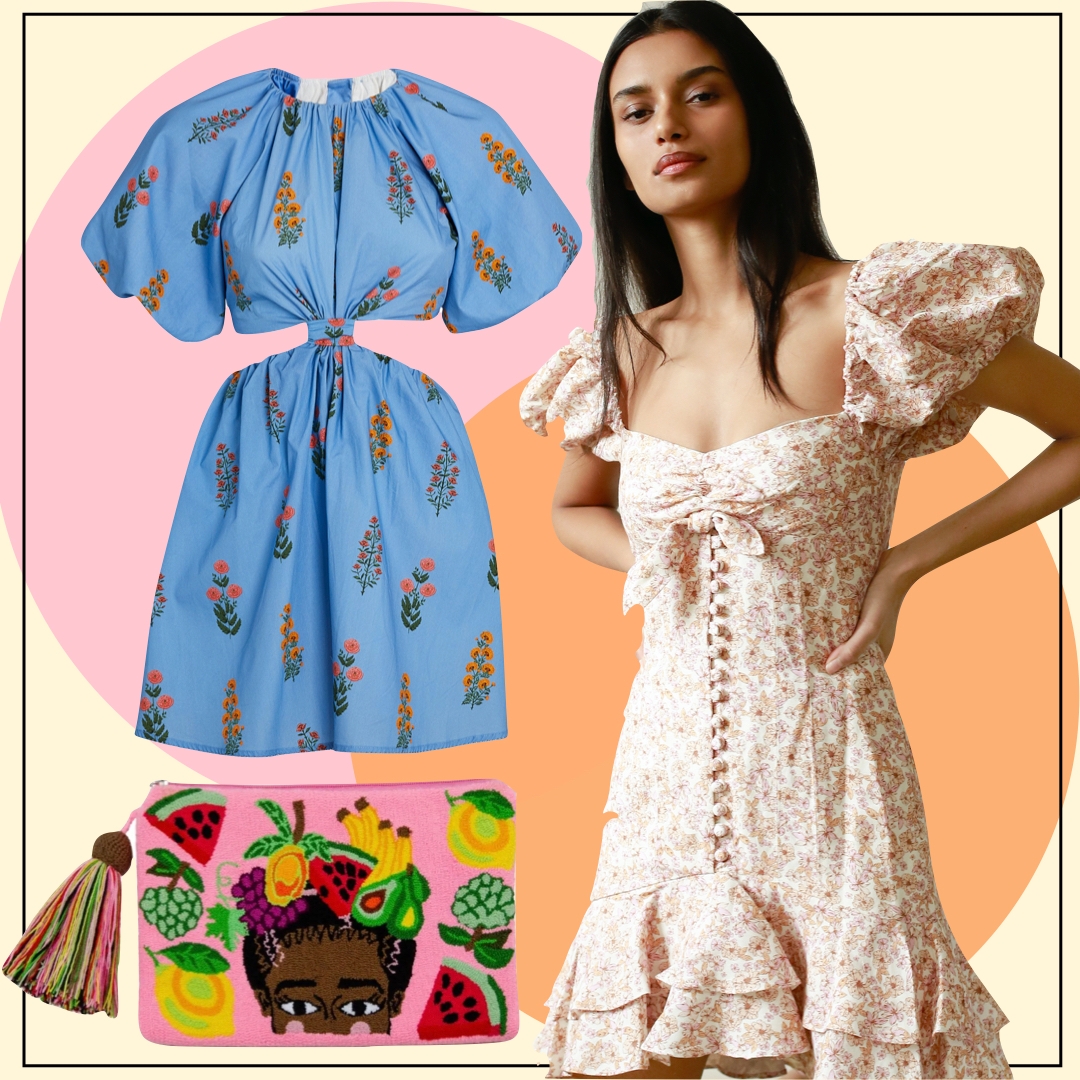 After spending more than a year working from home, we all need some vitamin sea. But what do you do if you can't just go on vacation? Then we bring the vacation to your own wardrobe. It means unique summer fashion brands that will give you the feeling of a holiday trip even if you're locked in your home office. In the words of Notorious – the good vibes summer style is here!
Nicholas
The first in our list of perfect summer fashion brands is the LA-based label, Nicholas. It is all about the coastal-meets-urban lifestyle. Its Australian creator, Irene Nicholas, perfectly mixed together with the Melbourne and LA look. These designs would make you feel confident, yet feminine. We're here for the elegant khaki satin set and the cotton-blend halterneck dress.
Agua Bendita
This is one of the chicest summer fashion brands in our selection. Agua Bendita is fascinated with the handmade embroidery detail. Moreover, it's inspired by Columbian cultures like beadwork and macrame – their artisan techniques have been passed over generations. Bright colours and floral print are an essential part of their vacation outfits that give you the ultimate good vibes style.
Significant Other
We just can't get enough of the Australian girl look. Significant Other's 'beach to bar' summer style is not only extremely comfortable to wear with their natural fibres but also flawlessly flatters the silhouette. Whether it's a lady lunch or a cocktail hour, you can never go wrong with their balloon sleeves dresses or midi satin skirts.
Mama Tierra
Dreaming of owning a one-of-a-kind summer piece? Then we suggest you'd consider a Mama Tierra bag. This Swiss non-profit organization sells ethical art, more specifically – it supports indigenous people, especially women. The accessories are all about women's connection to Mother Earth. Have you seen their Frida Kahlo clutch? It's a must-have.
The Reformation
''Being naked is the #1 most sustainable option. We're #2.'' is the brand's motto. The Reformation has a never-ending commitment to sustainability. Their floral chiffon and shirred tops take you on a sunny vacation to the seaside, have a look for yourself.
Cult Gaia
The brand's name derives from ancient Greek myths, Gaia is the goddess of Mother Earth and the daughter of chaos. Wearable art pieces, this is how their creator named the designs and we fully agree with her! The shirred floral tops, linen tent dresses and unique half-moon tote bags are perfect for an effortless, never too much and super vintage look.
By Moumi
What if we told you that you can go back to the 1960s and steal Janis Joplin's look? Thanks to By Moumi, nowadays this is possible. The British brand celebrates the free-spirited rebels and their Bohemian lifestyle. These eternally wonderful pieces such as the vintage Rodanthe dress or the Mata Hari onesie, take you on a journey to the unknown. However, one sure thing is that you'd always look super stylish and can never go unnoticed with their outfits.
Hope you liked our selection of 7 summer fashion brands, and we wish you a Covid-19 free Summer. In town or on an idyllic island.