Ideal capsule wardrobe -Sienna Miller in Netflix. 
Chic and timeless.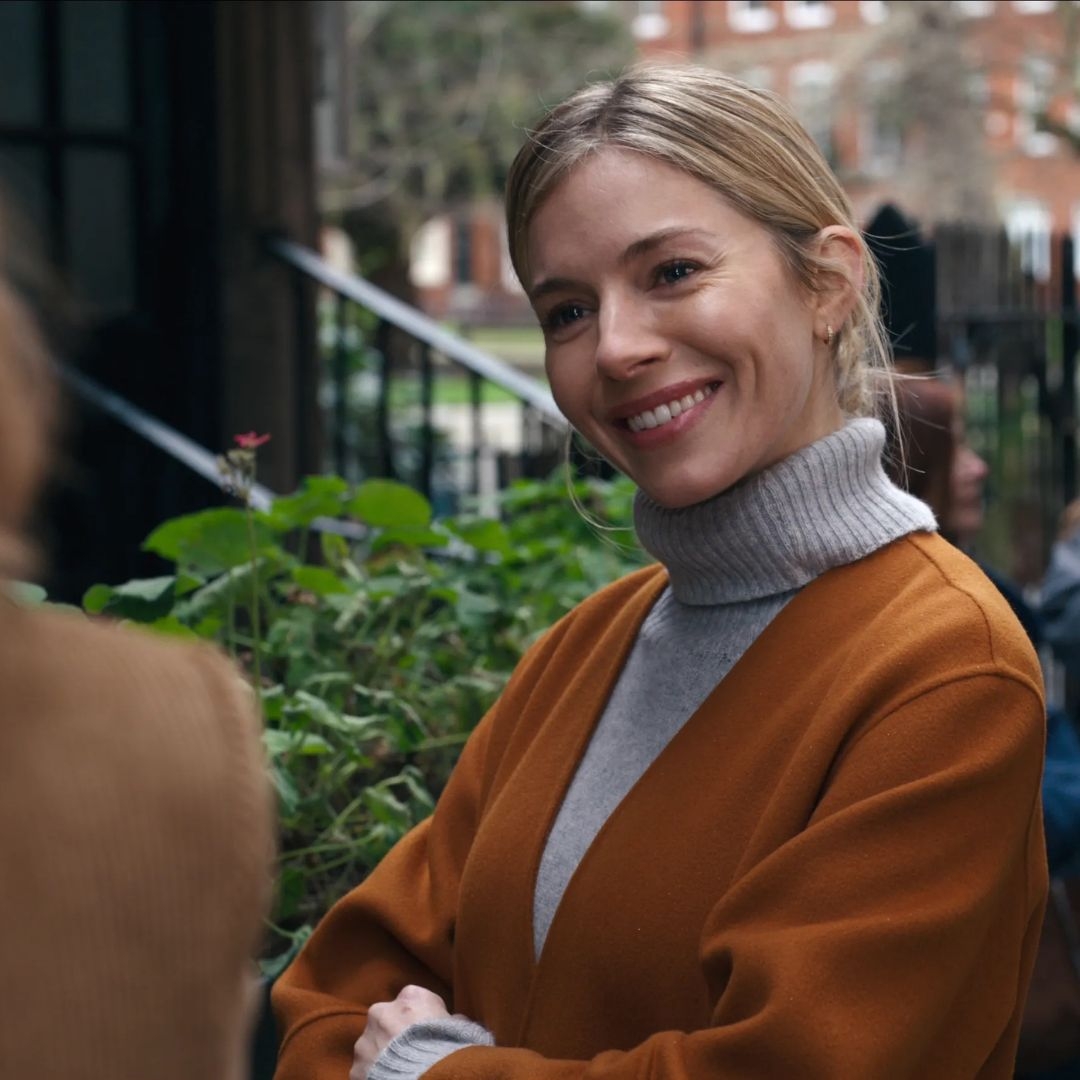 The style icon Sienna Miller is back on the small screen with the Netflix series Anatomy of a Scandal, and we're obsessed with her character's fantastic outfits that make the perfect capsule wardrobe. Miller plays Sophie Whitehouse, entangled in a scandal as her husband, a British politician, ends up on trial after cheating on her.
Anatomy of a Scandal's fab wardrobe
While the gripping political drama unfolds, we see Sienna Miller in a chic, minimalist wardrobe, wearing luxurious pieces from Celine, Cefinn, The Row, and Victoria Beckham. The Costume Director, Sam Perry, put together minimalist and monochrome looks in a soft colour palette. In other words, the costume designer of Killing Eve's wardrobe created the perfect capsule for Sienna Miller's sophisticated Sophie and our dream office outfits. 
So, get inspired by the Anatomy of a Scandal's wardrobe and get Sienna Miller's look. We select independently all products featured on Notorious-mag. However, we may get a commission when you buy through our links.
The quintessentially British trench coat and camel cape
Indeed, the best capsule wardrobe can't be complete without a timeless trench coat, as Sienna Miller's chic character shows here. And the character Sophie has variations of camel coats in her wardrobe, like the cape that she paired with grey flannel trousers.
Sophisticated colour combination + camel coat and printed dress
The palette of colours of Sienna Miller's outfits in Anatomy of a Scandal elevates any look. It's not only about the safe beige and grey combination, but the brick red coat with the forest green jumpsuit is a super chic choice of colours. And to add some pepper to the camel outwear, nothing like a printed dress.
British countryside signature look
Sienna Miller's family in Anatomy of a Scandal presents the best bourgeois wardrobe with relaxed yet super chic countryside looks. In short, they wear tweed jackets, Aran fishermen sweaters, and timeless Borsalino hats; indeed, a classic style that reminds us of Princess Diana.
Last but not least; a bit about Sienna Miller's iconic style
Miller was born in New York and raised in London. Having the coolest style and Jude Law as a boyfriend, the young model-turned-actress was the Y2K It-Girl par excellence. And although Sienna Miller hated the it-girl tag, her floaty florals paired with long scarves and fringed boots made her the queen of the boho-chic wardrobe and a style icon. As a result, thanks to her fantastic fashion sense and '60s-inspired bohemian looks, people called her "the new Kate Moss". Additionally, the star of Anatomy of a Scandal also dabbled in fashion design. That is, she was co-creative director of the label Twenty8Twelve with her sister from 2007 to 2012.
Photo courtesy of Netflix.