As Seen at Dior and Co, Pearls Are Trendier Than Ever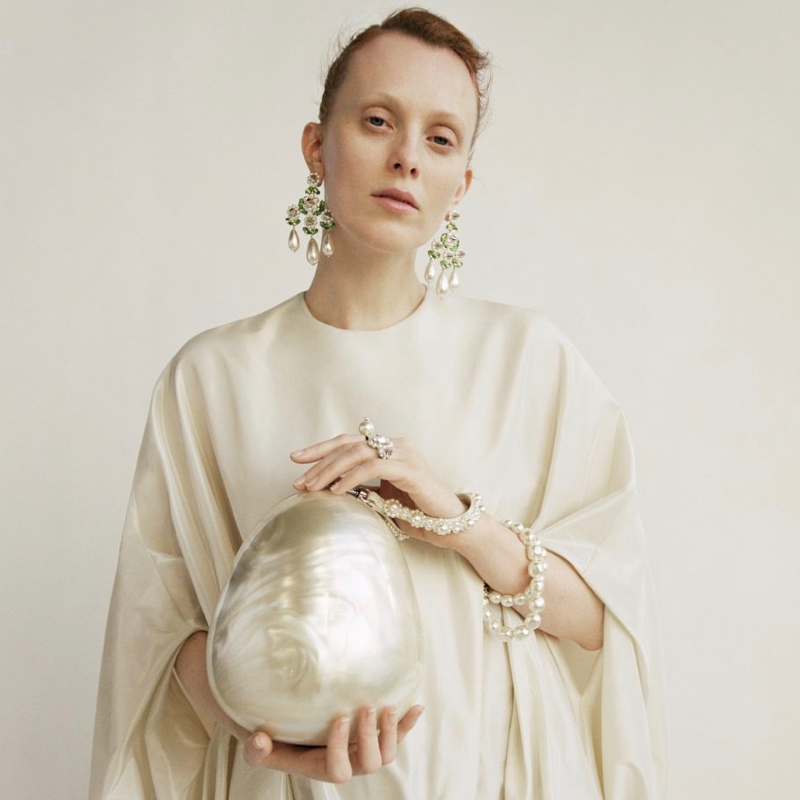 Pearls, the exquisite gems from the depths of the sea, are never truly out of style, but currently, they are more fashionable than ever! And based on what we witnessed at the Dior Fall 2023 show in Mumbai, the pearl trend is showing no signs of waning.
Can Tradition Be Contemporary?
While some may consider pearls to be old-fashioned or granny-style, you should incorporate them into modern looks. Just take a look at the last Gucci show. The Italian Luxury brand had its models strut down the runway adorned in exquisite pearl brooches and asymmetric necklaces. This season, white beads are a must-have everywhere, from weddings to the beach. However, for the upcoming season, designers such as Dolce&Gabbana, Chanel, Dior, and Rokh, among others, are embracing pearls with their creative designs.
A Precious Gem
Pearls have been worn in jewellery since Ancient Greece. They have always been one of the most treasured gems, mainly for their rarity. Pearls symbolised in many ancient cultures, the moon, purity, generosity and femininity. The Ancient Chinese, for example, believed pearls would protect the wearer from dragons and fire. But leaving aside all these symbolisms, the white beads are incredibly flattering; they lighten up any look and go well with all styles.
How to Wear Them in 2023?
We love how blogger and writer Leandra Medine Cohen mixes them with a all-jeans look for a casual office look.
Another option is layering your pearl string with other chains and pendants, or even coloured beads necklaces. For an elegant and dramatic style, go Dior Mumbai style and use a chocker with many rows of pearls. Big pearls earrings and bracelets are also fun. If you are over 40s, the secret is avoiding the granny style like wearing your pearl string paired with a classic skirt suit in buclé. Opt more for a punk view of pearls.
Coco Chanel and Her Love for Pearls
One cannot imagine the chic Coco Chanel without her signature pearl necklaces. Over the years, we got used to Karl Lagerfeld using loads of pearls in all his collections for Chanel. And now, Virgine Viard, his replacement, is keeping alive the legacy of Coco Chanel and her love for pearls. As Chanel used to say, "A woman needs ropes and ropes of pearls." So before buying any new accessory, be it shoes, bags or jewellery, make sure it has plenty of pearls! Although the pearl trend is hot right now, they will continue going as strong during fall-winter 23/24. And we can assure you that you will keep wearing them for much longer because the classic pearls are timeless.
This article was updated in July 2023 –  Title image courtesy of Simone Rocha