Paris Haute Couture: A look at the latest Dior Jewellery Collection 
Haute Jewellery.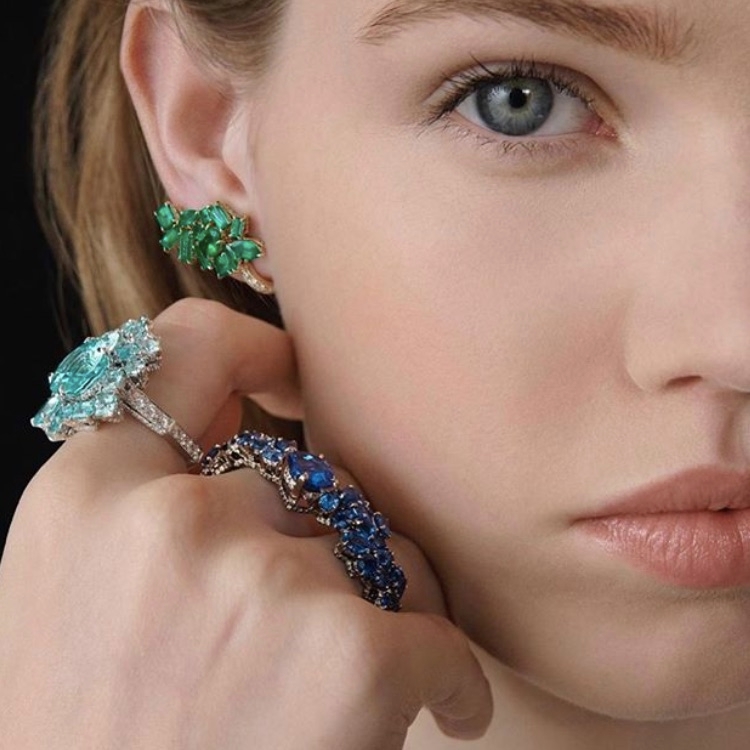 As Paris Haute Couture kick starts, all eyes are on the French luxury houses and, of course, the fabulous jewellery that adorns the designers' creations. This year, we have an special interest in the latest Victoire de Castellane jewellery collection for Dior.
Haute couture and Haute Jewellery
Since 2010, Haute Couture's official calendar has hosted the most exquisite jewellery houses that are affiliated with the federation. The purpose is to showcase at the same time, the two sectors that stand out by the uniqueness of their models handmade with exceptional know-how.
Victoire de Castellane celebrates 2 decades as Dior's Jewellery creative director
But this year is a special one for Dior Fine Jewellery since the French house celebrates the 20th-anniversary of Victoire de Castellane as its creative director. As a matter of fact, it was de Castellane who developed and launched Dior Joaillerie after LVMH CEO Bernard Arnault poached her from Chanel in 1999.
In these twenty years, Victoire de Castellane has become famous for her signature designs; fabulous hybrid creatures, a mix of flowers and insects covered in colourful enamel and gems, having often secret movable parts. De Castellane whimsical collections seem out of a dream and have won her almost 100k followers on Instagram and fans all over the world.
The Gem Dior Collection
The French jewellery designer named her latest collection "Gem Dior"; a wordplay with J'aime Dior, I love Dior. Additionally, J'adore Dior, I adore Dior, is the slogan on T-shirts and bags and gives name to a perfume. It is Dior's most extensive high jewellery collection ever. To clarify, the collection has almost 100 pieces, from necklaces to watches. Certainly, the pieces are made with dégradé gemstones clusters in all colours of the rainbow, including cyan tourmalines and diamonds. And also emeralds, pink sapphires, tanzanites, garnets, emeralds, you name it. 
Compared to her previous creations, Gem Dior is quite a different collection because of the abstract designs. De Castellane explains that she imagined each piece as minerals. For example, pyrite, a mineral that grows in nature with crystals wedged together in irregular shapes. Similarly, Castellane reproduces these asymmetrical shapes by mixing stones in all colours and cuts; ovals, baguettes, pears and emerald cut.
The extravagant presentation
To celebrate in style de Castellane work anniversary and her incredible talent, Dior's chairman and CEO Pietro Beccari invited couture clients to a two nights extravaganza in Venice.
Firstly, upon arriving at Palazzo Labia, the guests were surprised by a living painting. Models were all dressed, meanwhile, in beige Dior dresses designed by Maria Grazia Chiuri. But, most importantly, they wore several Victoire de Castellane jewellery pieces. During dinner, the same models, now wearing black, walked through the dining rooms. In other words, the jewellery presentation reminded the intimate couture shows Monsieur Dior held in the '50s and '60s.
The French jewellery designer says that to her, jewellery is like makeup; "You can have no makeup on, but if you're wearing earrings, suddenly they brighten you." Certainly, more and more women are taking on leadership roles in culture and politics. Consequently, they are buying jewellery for themselves instead of waiting for a man to give them as a gift. For Victoire de Castellane, this is a victory.
All photos courtesy of Dior and Victoire de Castellane