What to wear this week: 5 outfits inspired by school uniforms 
No matter your age.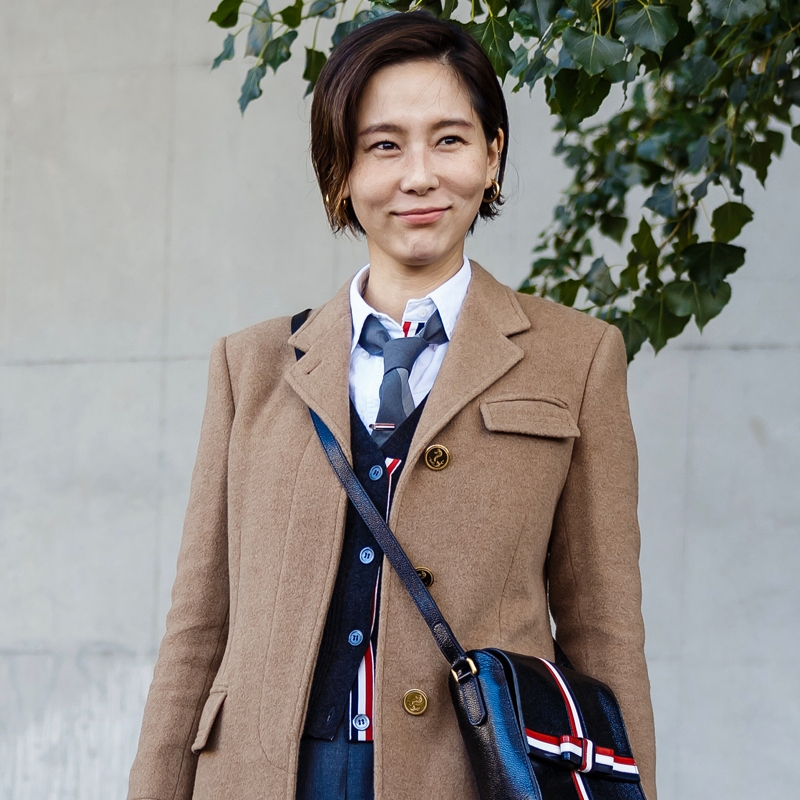 The first weeks of September are always a fashion challenge. What to wear in this transition period between summer and fall? Since September means time to go back to school, we present you with 5 outfits inspired by schools uniforms. But we're not the only ones thinking about fashion and campus. Designers have presented outfits that are clearly inspired by preppy school uniforms to wear in fall 2021. From Thom Browne and Miu Miu to Céline and Saint Laurent, there were plenty of suits and pleated skirts, navy blazers, and hoodies in the runway shows.
So, no matter whether you're going back to school or the office, here are some classic garments to perfect your September wardrobe. And regardless of your age, when done right, you'll create comfortable yet pulled-together outfits inspired by school uniforms to step into fall in style. Our editors select independently all products featured on Notorious-mag. However, when you buy through our links, we may get a commission.
1- Pleated skirt
A pleated skirt is a must-have piece to wear this fall. You can go for midi or mini skirts, preferably with on-trend wide pleats. Choose either a plaid skirt or one in navy, black or grey, the colours we usually see schoolgirls wearing. They look great with a crisp white shirt and a preppy cardigan. Nevertheless, you can also pair them with graphic t-shirts if you want a more relaxed look. As for footwear, Oxford shoes and loafers are the ideal choices, and this season, you'll find cool ones with chunky soles. Try it with slingback pumps to get the retro sexy-teacher look.
2- Blazer
You certainly already have in your wardrobe a navy or grey blazer right? Wear it with an Oxford shirt and complete your preppy outfit with a tie to feel as if you were a character of Gossip Girl. Fall 2021 asks for oversized blazers, which are perfect to wear with a pleated skirt, a miniskirt or jeans.
3- Suits
Dress down your power suits with a hoodie and sneakers, add a cross-body bag or backpack, et voilá, your school uniform-inspired outfit is ready! For extra fashion points, go for loose-fitting, slouchy jackets, a hot trend for fall 2021. Don't forget the big squared reading glasses.
4- Trackpants
Every school has track pants as part of their uniform, and athleisure is a trend we're not ready to give up in our post-COVID life. So don't be afraid to show up at the office with comfortable outfits you wore to ZOOM meetings. Nevertheless, remember the Olympics are over, so we chose track pants with details that make them less sporty and more polished. Additionally, dress up your look with a chic bag, statement earrings, and a timeless trench or camel coat.
5- Hoodies
This fall, wear your hoodies not only with suits, as we mentioned above but also with tailored trousers and skirts, especially the school uniform pleated skirts, for a contemporary office outfit. Hoodies bring coolness to tartan jackets and sartorial pieces and are warm just enough for September. Wear a bright colour hoodie to contrast with darker outfits. Otherwise, choose one in luxurious velours or embellished with wide cuffs that look more upscale.
Title photo via Shutterstock.
Finally, take special care of your skin after the summer holidays by adding coconut oil to your beauty routine. Watch the video to see how.
[fvplayer id="298″]