Jewellery Guide: How to choose a diamond 
Sparkling investment.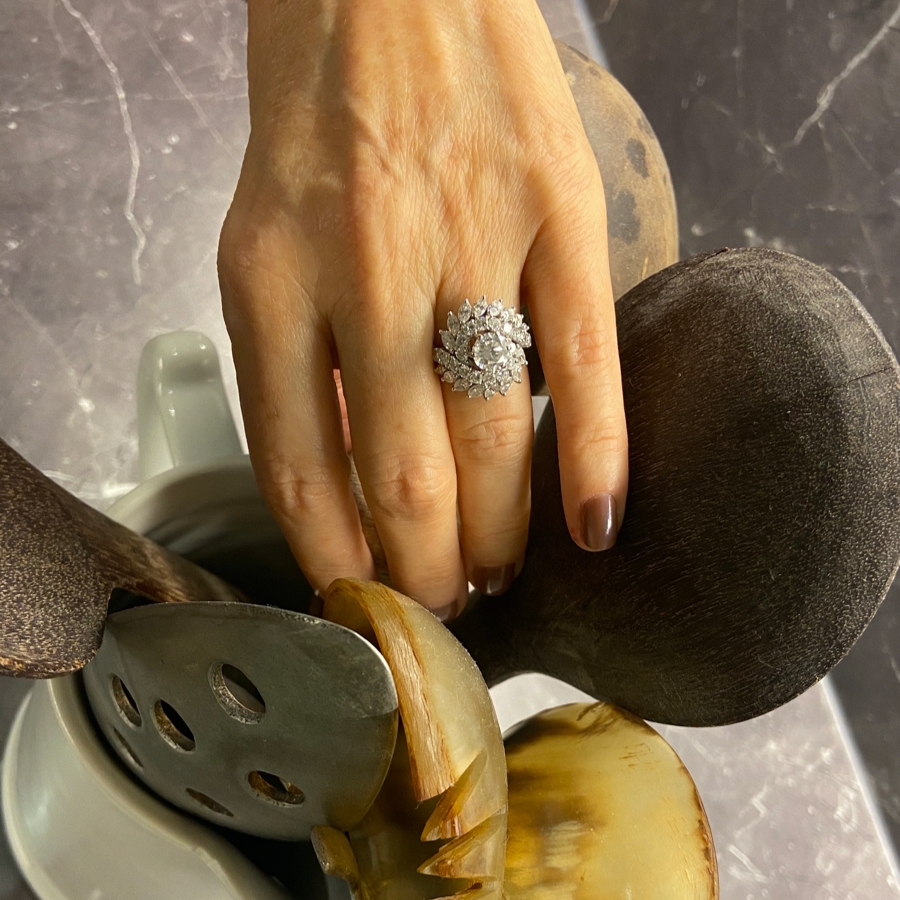 "Diamonds Are a Girl's Best Friend" sang Marilyn Monroe in the 1953 movie "Gentlemen Prefer Blondes", but choosing the right diamond is as tricky as picking your best friend. So here's all you need to know about how to choose a diamond.
Are diamonds a good investment?
In times of economic crises, physical commodities such as diamonds and gold always increase in value and are inflation-proof. This explains why buying jewellery is breaking records at online auctions right now. Despite their high cost, diamonds are tiny, so you don't need much space to keep even thousands of Euros. Diamonds are also very durable as they are one of the hardest things you will find on earth. And here comes the best part: knowing how to choose a diamond, it is an investment that you can wear! So feel free to enjoy your sparkling gems as much as you want as they do not wear off!
So what should you know before you buy a diamond?
There are a few attributes that will define the price of your diamond. The Gemological Institute of America classifies the diamonds according to these attributes known as the 4Cs: Carat, Clarity, Color, and Cut. So, when learning how to choose a diamond, paying attention to the 4Cs is crucial.
Carat – It is how we measure a stone; one carat is equivalent to 0.2 grams.
Clarity – All Diamonds have tiny inclusions, usually invisible to the naked eye. You will need a 10x magnification and, preferably, a trained gemologist to classify your stone: the fewer inclusions, the better the diamond. The G.I.A. Clarity Scale has 11 different grades that go from Flawless to Included that help you how to choose a diamond.
Colour – You can find diamonds in all colours, and a completely colourless diamond is very rare and valuable. The G.I.A. Color Scale ranges from D (colourless) to Z (light yellow).
Cut – Another important thing to consider when you choose your diamond is the cut. Diamonds are cut in different shapes, but the most common is the standard round brilliant. The better the diamond is cut, the more your stone will reflect the light and shine hence be more valuable. The G.I.A. Cut Scale for round brilliant cut ranges from Excellent to Poor.
A diamond that has an even pattern of dark and bright areas will be in the top category of the 4Cs determinants.
How to buy diamonds
You can buy diamonds online, but make sure to buy only certified diamonds. For investment purposes, it's a good thing to have your diamond appraised by a qualified person to get an independent grading report. This document will help you when selling your diamond. Also, have it insured!
You can find a reliable retailer near you here, thanks to GIA, a public benefit, nonprofit institute, and the world's foremost authority on diamonds, coloured stones, and pearls.
By the way, do you know why cocktail rings are called cocktail rings? Watch the video below to find out why.
[fvplayer id="60″]
Title image: Selma von Schönburg wearing a antique diamond ring