#CloseEyeOn: We're in love with Nikos Koulis' Art Deco jewellery 
Made in Greece.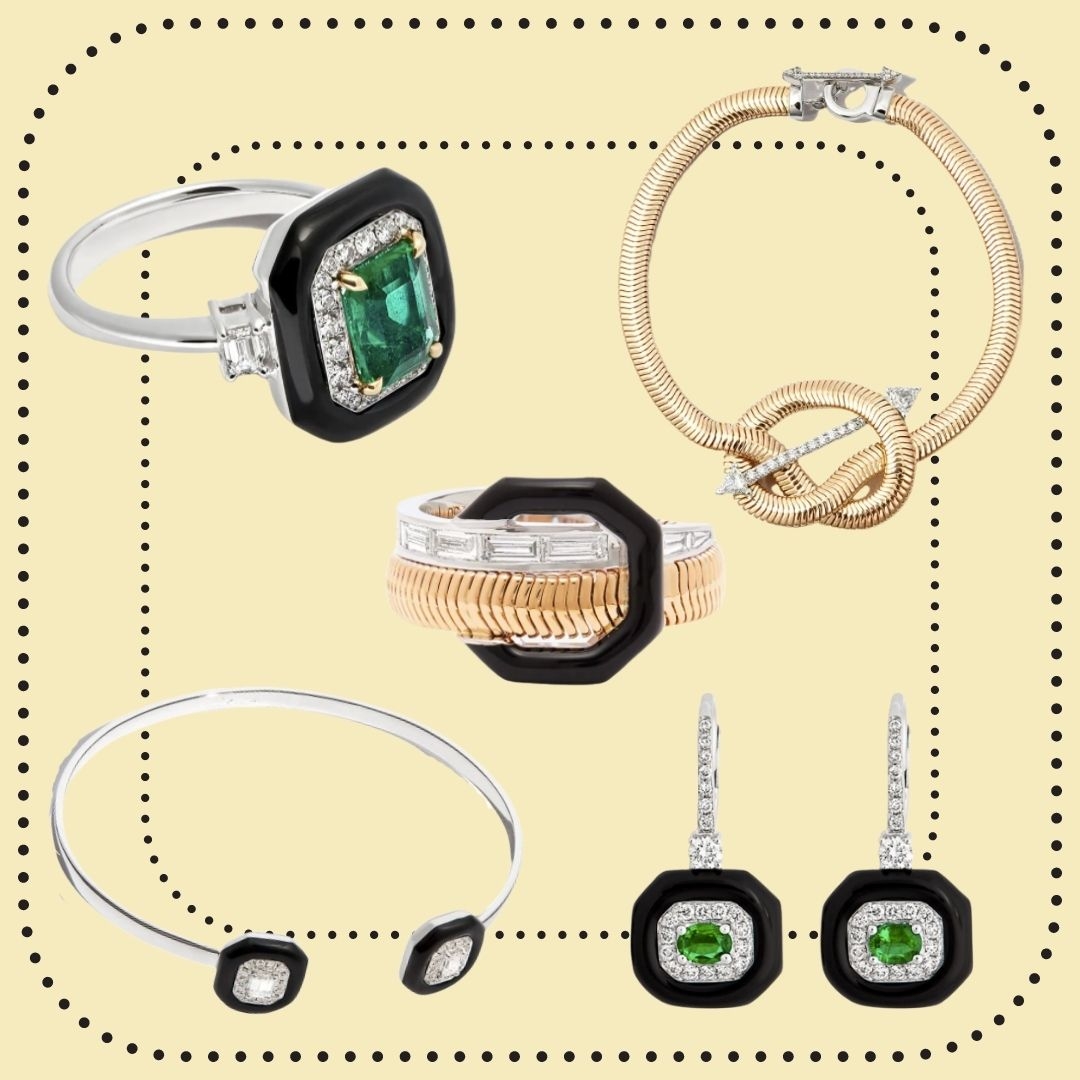 We're always happy to navigate the worldwide jewellery world and present brands and designers creating fantastic jewels to you. The Greek Nikos Koulis is one of these names worth knowing, and we're in love with his beautiful Art Deco jewellery pieces. So, keep reading to learn more about the Athens-based jeweller and his eye-catching work featured in magazines like Vogue, Harper's Bazaar, and The New York Times.
Nikos Koulis' style
What caught our attention was the signature style of the brand. Nikos Koulis' jewellery designs are a mix of the geometric structure of Art Deco and feminine curves and fluidity. And by doing so, Koulis redefines a classic pillar to create jewellery pieces that radiate nowness but are, at the same time, timeless.
My jewels are emotional. They are not a passing fancy; they have the intensity of a love affair.

Nikos Koulis
Nikos Koulis certainly finds inspiration in iconic vintage jewellery for the brand's deco rings, earrings, bracelets, and necklaces. Consequently, the designer uses enamel to create a graphic contrast with diamonds and gold in a very Art Deco style. Nevertheless, he adds a touch of edginess and contemporaneity to the geometric lines by adding diamond-cut variations and bold colours. Additionally, his bold rings, one of the top jewellery trends for 2022, make the perfect engagement rings for brides-to-be who like retro jewellery and modern design.
Who wears Nikos Koulis' jewellery?
Among the band's many fans, women like Queen Rana of Jordan and Michelle Obama wear unique jewellery pieces with the stylised forms of Art Deco made by Nikos Koulis. In the same vein, the designer's also the darling of many Hollywood stars. For example, Jane Fonda, Saoirse Ronan, and Gwyneth Paltrow. But also Emilia Clarke, Rihanna, and Scarlett Johansson.
A little more about the Greek jewellery designer
Nikos Koulis comes from a Greek jewellery family business. He studied gemology and Glyptography (the art of engraving gemstones) at GIA, the famous Gemological Institute of America. Then, he launched his eponymous brand in 2006, with an atelier and flagship store in Athens and a boutique in Mykonos. But you can find his jewellery in 32 stockists around the world.
Over the years, Nikos Koulis has received several awards for his stunning Deco jewellery. For example, he was awarded four times the Couture Design Award. Additionally, he won the GEM Award 2020 in Jewellery Design and the International Jewellery Designer Award at the Vicenza Oro exhibition, among other prizes.
Title photo by NotoriousMag.
Do you know why bold rings are called cocktail rings? Watch our video to discover it.
[fvplayer id="400″]