My 7 addresses to buy Second-hand clothes online 
Circular thinking.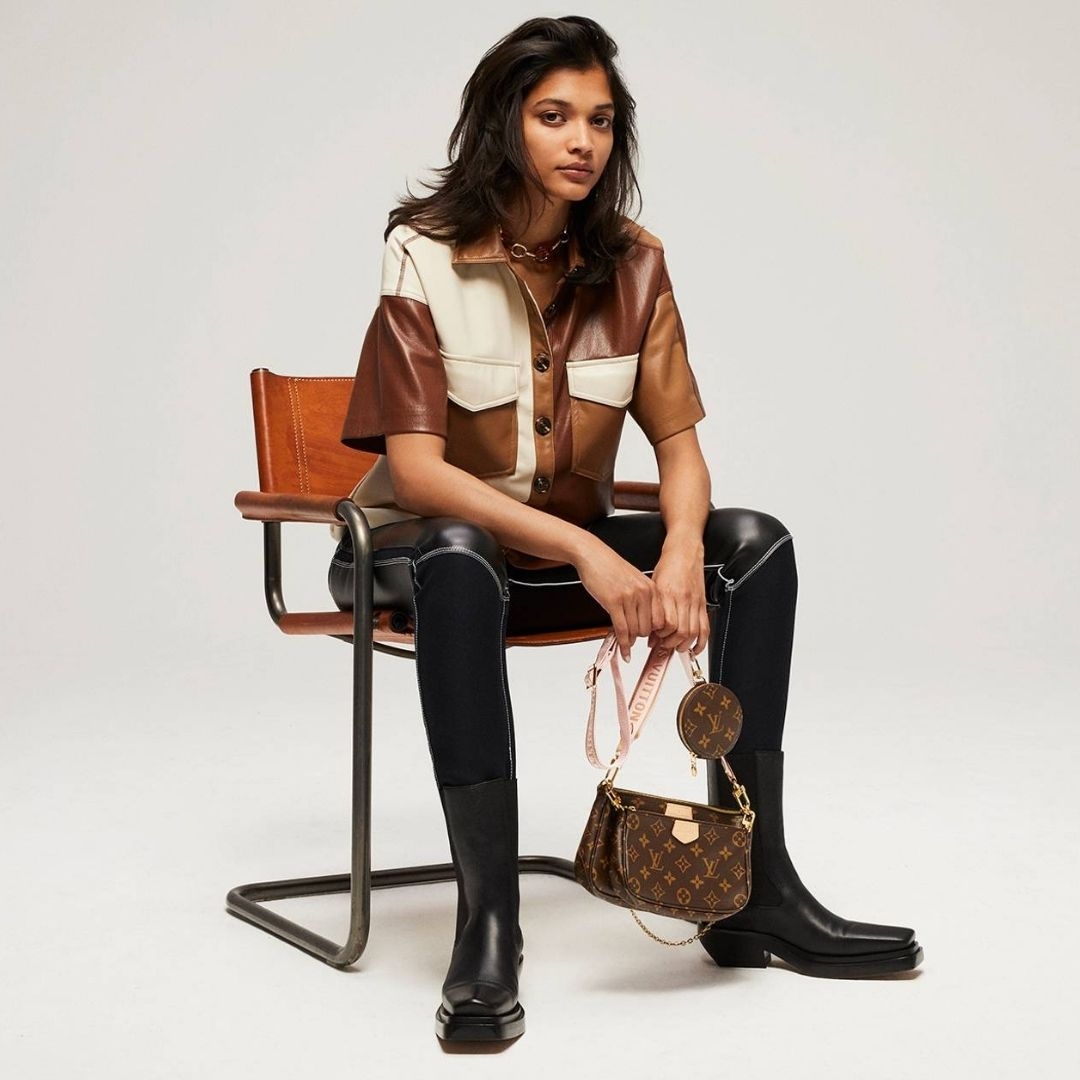 Sustainability, unique style, and budget are some reasons that make me fond of second-hand shopping. Hunting for that special designer item you love from the '80s and '90s allows you to create a signature wardrobe with old and new pieces, like an authentic French girl. Additionally, with these 7 addresses to buy second-hand clothes online, you will be able to build a timeless wardrobe with good-quality clothes and accessories, and some vintage finds that only you have. Also, this selection of the best pre-owned clothes online allows you to scour brands from all over the world and find some amazing luxury pieces at affordable prices. Perfect for inflation and distribution crisis times, and in the best buy fewer, buy better mood. Are you ready for my list of 7 addresses to buy second-hand clothes online?
1- I have only positive reviews on Vestiaire Collective
With headquarter in Paris, Vestiare Collective is the leading global online marketplace for pre-owned fashion. The giant platform is a big favourite among its 9 million fashion enthusiast shoppers. And since 2020, there have been 140,000 new pre-owned listings every week. Vestiaire Collective checks the authenticity of the pieces and the prices before sending them to you to be sure you are making a good deal. For example, I bought a vintage Chanel chain belt and a fur vest, which arrived exactly as described in the shop. 
2- Up to 90% off on The Real Real
The Real Real is a pre-owned online address of luxury consignment goods. It means you can find there not only clothing but jewellery, fine art and home decor. In the United States, The Real Real also has brick-and-mortar stores in select cities. You can find all the luxury brands in its online shop at up to 90% off retail price. Of course, I'm talking about Chanel, Gucci, Louis Vuitton, Celine, Rolex, Cartier, and various American designers such as Halston and Tom Ford. 
3- Rebelle, German online for second hand fashion
Rebelle is the address for second-hand clothes online from Germany. Apropos, Rebelle is the leading German online marketplace for second-hand fashion and offers fashion and accessories from luxury and high-end brands. The Rebelle team of experts assesses the condition and authenticity of the items, offering buyers a safe shopping experience. 
4- Parisian Souvenir Vintage Store on Etsy 
Etsy is one of my favourite address to find second-hand, vintage and ethnic clothes and accessories. And on Etsy, I found Souvenir Vintage Store, an excellent Parisian pre-owned fashion shop with some fabulous vintage clothes. Behind Souvenir Vintage Store is Erika Tarbouriech, who photographs herself in cool outfits from the '70s, psychedelic mod print quilted robes from the '60s and Jean Paul Gaultier, Guy Larroche, Kenzo from the '90s. Definitely worth a visit.
 5- Re-SEE, an American-Parisian vintage shop
More than second-hand clothes online, Re-SEE is a premium vintage destination to shop exclusive and authentic fashion and luxury goods. Founded in Paris in 2013, Re-SEE is the brainchild of two fashion veterans, Sofia Bernardin and Sabrina Marshall, from VOGUE and Self Service Magazines. Obsessed with iconic vintage, Sabrina and Sofia founded Re-SEE with the vision of keeping great fashion in circulation. Every piece on Re-SEE is personally curated, fully Authenticated and restored when necessary by Artisans. You'll find marvellous Celine, Dries van Noten, Chanel, Saint Laurent, among other French designers. If you are not on a budget, in my opinion, Re-SEE is the best pre-owned clothes online. 
 6- British online shop Rewind Vintage Affairs
Founded in 2010 by Claudia Ricco, Rewind Vintage Affairs came to life with a mission of offering you timeless collectable items. You can shop there not only for pre-owned luxury labels like Céline, YSL, Chanel but especially for vintage items that you rarely will find somewhere else. They also offer a fantastic bag, shoes and jackets customization service, which provide from lettering to a full custom art spread, and everything in between. So, you can be sure this is the address to have a signature wardrobe.
 7- Vite en Vogue, other German second-hand clothes online
Vite en Vogue is perfect for finding clothes that look expensive but aren't and putting together a great budget wardrobe. You can find couture and luxury designer's items as well as affordable luxury pieces. And if you have a good eye, you can find great deals and make your wardrobe an example of unique style and circular fashion. 
And the last fashion tip: if you don't have any space left in your wardrobe for all the fabulous things you'd like to buy, don't worry, these second-hand shops will sell the clothes you don't wear anymore for you. Think sustainable and circular.
Photo courtesy of Vestiaire Collective